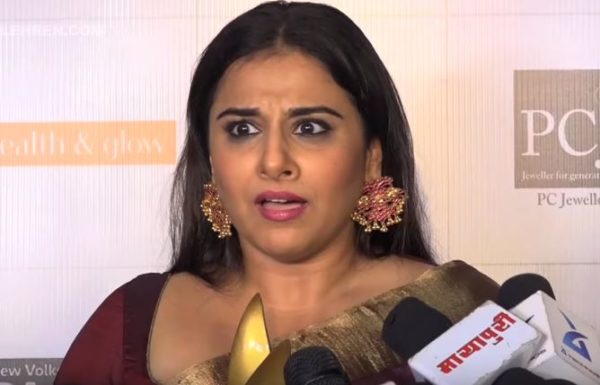 When the reporter asked "Have You Thought of Losing Weight?" to Vidya Balan, her reply was pretty daring and highly appreciable. We have seen most of the Bollywood actresses sweating out of the gym in order to achieve attractive bod. There's one heroine who has never ever bothered for getting into shape! On the contrary she has gifted the industry with a plenty of successful films. Yes, we are speaking of the B-town actress Vidya Balan.
The actress who has slain everyone with her unparalleled work in the films like Bhool Bhulaiyaa, No One Killed Jessica, Parineeta, The Dirty Picture and much more are on the promotional drive with her forthcoming film, Tumhari Sulu.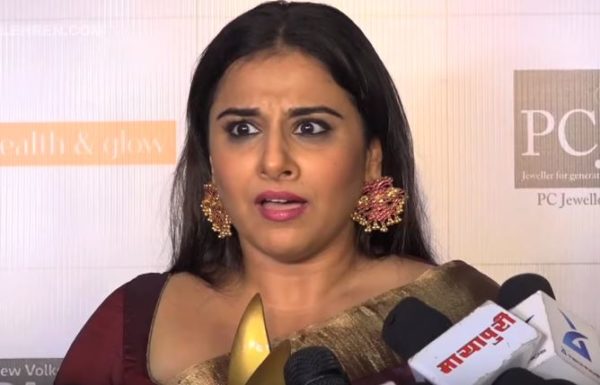 Recently, in a promotional interview with the press, Vidya has been asked a pretty weird question. Well, she didn't lay back and gave the reporter a firm reply.
Vidya Balan has been questioned whether she has plans to shed her weight to get some glamorous roles in the future. The question was:
Did you think of losing weight for getting glamorous roles or want to continue with women-centric films?"
Vidya got pretty amazed by such question and had instantly hit back the reporter – "I'm very happy with what I'm doing. It'd be great if there could be a change in your perception."