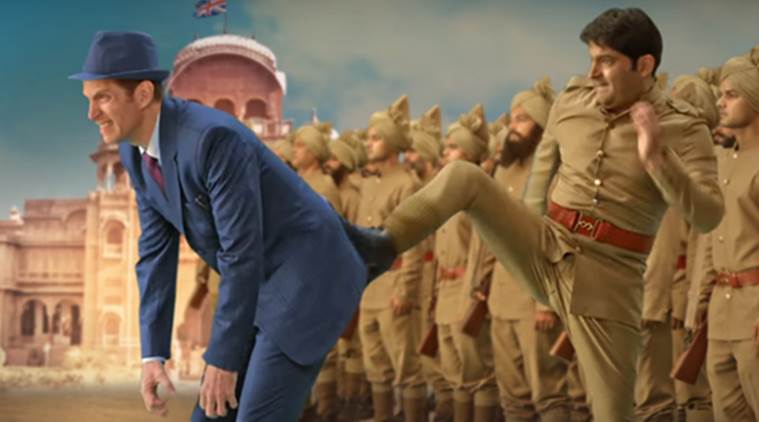 The very popular comedian Kapil Sharma shared a tweet with video attachment showing the kick as start of Firangi Motion Poster. Have a look on his tweet below:
https://twitter.com/KapilSharmaK9/status/918404704727572485
The poster shows the Union Jack, Britain's national flag. The poster zooms out and then we see a British soldier bending and looking into something.And then there comes our hero- Kapil Sharma who was dressed in soldier uniform with angry expressions. Then all of the sudden Kapil Sharma kick English soldier's ass and the movie flashes on the screen.
[Also see: Kapil Sharma's Girlfriend Requests Sunil Grover To Return To TKSS]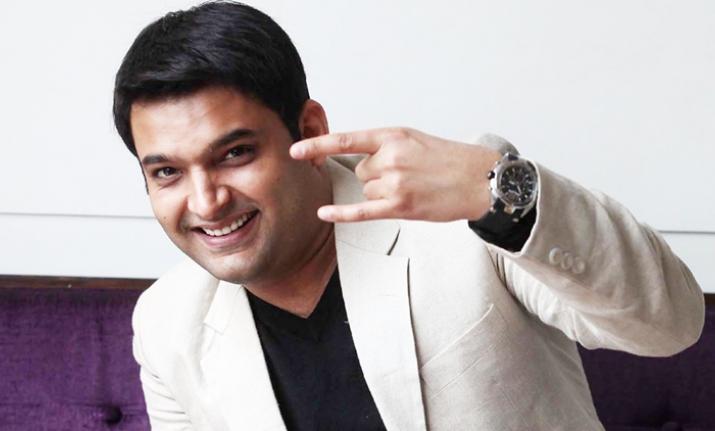 Somewhat we feel that movie have a patriotic flavor but at the same time it features Kapil Sharma who is king of comedy industry hence the movie will have comic element too. Surely it will be interesting to watch what twist and turn movie have. Movie is slated to release on 24th of November 2017.
[Also see: Kapil Sharma finally speaks up on depression, show getting off-air rumors]
Kapil came under the spotlight ever since he won The Great Indian Laughter Challenge 3. He turned into a celeb overnight with 'Colors- Comedy Night with Kapil'.  Firangi  is directed by Rajiv Dhingra, also has Ishita Dutta and Monica Gill in important roles. Did you loved the Firangi motion poster? Do tell us in comment section below. Stay tuned with us for all latest news and Bollywood gossips.