Hindi
नम आँखों से सितारे इस तरह से दे रहे हैं अटल बिहारी बाजपाई को श्रदांजलि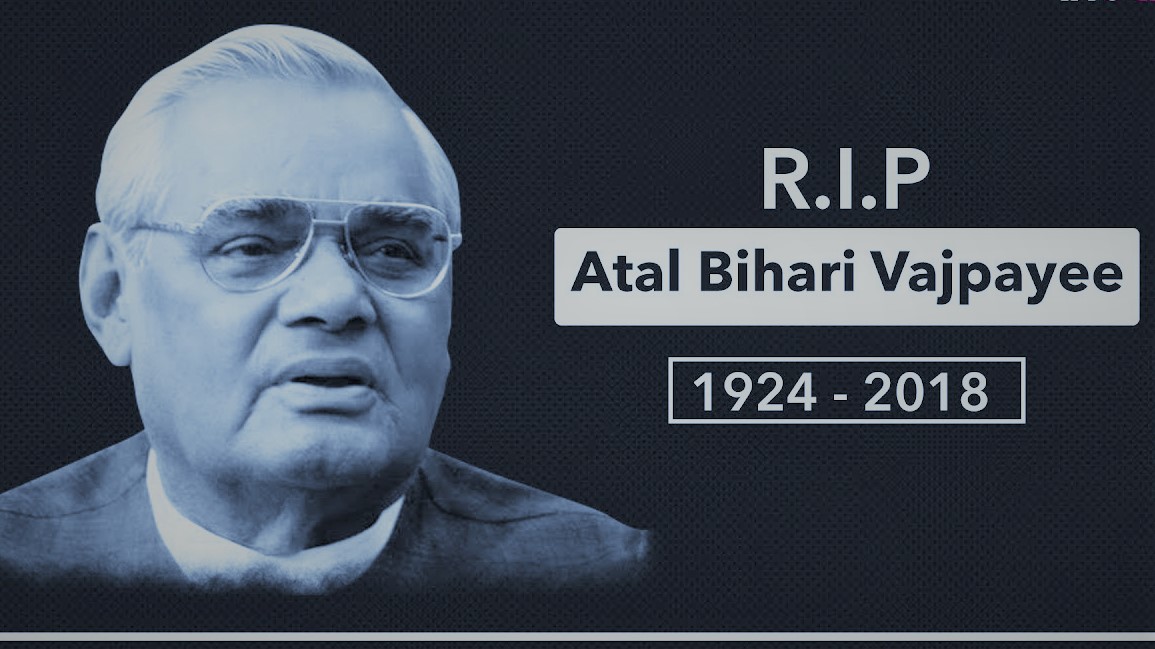 पूर्व प्रधानमंत्री अटल बिहारी वाजपेयी कितने ऊंचे ओहदे के नेता थे, इसका अंदाजा इससे लगता है कि हर कोई उनसे अपना एक खास कनेक्शन महसूस कर रहा है. कोई उनके साथ अपनी तस्वीरें को याद कर रहा है तो कोई उनके शहर से होने को गर्व का विषय मान रहा है. चाहे वो आम आदमी हो या फिर ख़ास हर कोई नम आँखों से   अटल बिहारी बाजपाई को श्रदांजलि दे रहे हैं.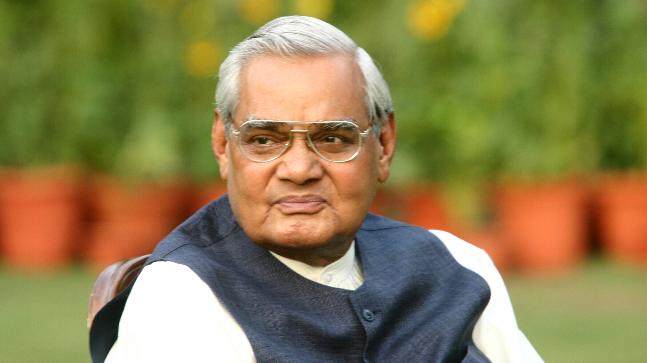 फ़िल्मी सितारों  ने भी पूर्व प्रधानमंत्री अटल बिहारी वाजपेयी के निधन पर शोक जताया है. शाहरुख ने लिखा है, "मेरे पिता मुझे दिल्ली में होने वाले अटलजी के भाषणों को सुनाने ले जाते थे. सालों बाद मुझे उनसे मिलने का मौका मिला. मैंने उनके साथ कविता, फिल्म, राजनीति और उनके घुटनों के दर्द पर लंबी बातचीत की. मुझे उनकी कविता पर स्क्रीन एक्ट करने का भी मौका मिला. उन्हें घर पर बापजी कहकर बुलाया जाता था. उनका जाना एक पिता तुल्य पुरुष का और एक महान नेता का जाना है. पर्सनली मैंने अपने बचपन का एक हिस्सा खो दिया. मैं अापके मुस्कुराते चेहरे को मिस करूंगा बापजी. "
For The Poet Prime Minister of our country, love you Baapji…https://t.co/IKTYouMdiy pic.twitter.com/kLO4JAHvNu

— Shah Rukh Khan (@iamsrk) August 16, 2018
अमिताभ बच्चन ने भी लिखा है कि भावपूर्ण श्रधांजलि ; एक महान नेता , प्रख्यात कवि , अद्भुत वक्ता व प्रवक्ता , मिलनसार व्यक्तित्व बाबूजी के प्रशंसक , और बाबूजी उनके ..
T 2902 – Atal Bihari Vajpai (1924 – 2018 ) भावपूर्ण श्रधांजलि ; एक महान नेता , प्रख्यात कवि , अद्भुत वक्ता व प्रवक्ता , मिलनसार व्यक्तित्व ।
बाबूजी के प्रशंसक , और बाबूजी उनके ..
An admirer of my Father's works and vice versa ; gentle nature, strong fiery in his speeches pic.twitter.com/KtH9HEABkd

— Amitabh Bachchan (@SrBachchan) August 16, 2018
Former Prime Minister Shri #AtalBihariVajpayee's visionary ideas and contributions for India were truly remarkable. The nation will always remember… #RIP
My thoughts and condolences to the family.

— PRIYANKA (@priyankachopra) August 16, 2018
आगे देखें फिल्म सितारों की और से अटल बिहारी बाजपाई को श्रदांजलि.
Met Atalji a few times in my life. Each time was special. I remember him as an extremely kind hearted man. May his soul rest in peace. #RIPAtalBihariVaajpayee pic.twitter.com/fRXs6Pgn6W

— Hrithik Roshan (@iHrithik) August 16, 2018
RIP Atal Bihari Vajpayee Ji, the most respected leader. 🙏🏻

— Ajay Devgn (@ajaydevgn) August 16, 2018
नमन https://t.co/gjXzeRJ6t1

— manoj bajpayee (@BajpayeeManoj) August 17, 2018
Thank you #AtalBihariVaajpayeeJi for your LIFE and your LESSONS.🙏🇮🇳#TallestLeaderOfIndia pic.twitter.com/Rk2S6QSqVC

— Anupam Kher (@AnupamPKher) August 16, 2018
एक्ट्रेस दिव्या दत्ता ने अपने ट्विटर हैंडल से ट्वीट करके लिखा, "RIP अटल बिहारी बाजपेयी जी. सम्मान और प्रार्थनाएं एक सच्चे नेता के लिए."
RIP #AtalBihariVaajpayee ji! 🙏🏻🙏🏻🙏🏻🙏🏻respects and prayers for a true leader.

— Divya Dutta (@divyadutta25) August 16, 2018