Breaking News
Farah Khan Ali 'Unconditionally' apologized for tweets on Salman Khan's verdict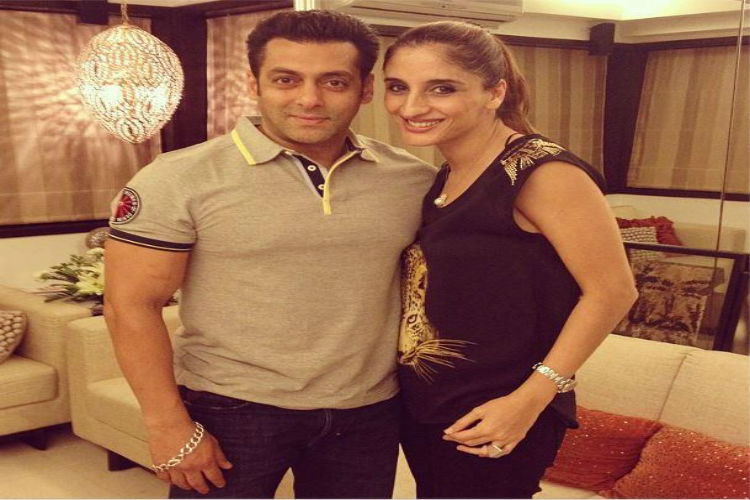 Jewellery designer Farah Khan Ali, who came under attack after her tweets related to Bollywood actor Salman Khan's 2002 hit-and-run case were considered demeaning towards the homeless.
The jewellery designer shared a series of tweets on micro-blogging website Twitter on Friday to apologise.
She wrote: "I realise the homeless have no place to go to and so we need to be more sympathetic to them… My concern is genuine one, bec there will be many innocent ppl in future who will lose their lives 2drunk drivers for sleeping on d footpath… And while drivers will serve time & be free men eventually, the victim would have lost his life nevr coming back bec d system is apathetic."
"And maybe we need to earmark roads where the homeless can sleep peacefully without the fear of being run over, roads that are bylanes… Bec just by turning a blind eye to their plight we are allowing more innocent lives to be lost. Change doesn't happen overnight but maybe we can collectively come up with solutions to make sure that people don't die senselessly."
"For each life is precious, be it anyone. Lives are lives and it is our duty as citizens to protect another life collectively as a society. And so, I would like to offer an UNCONDITIONAL apology for my tweets ref the homeless sleeping on the streets."
Ali's controversial tweets were first shared after Additional Sessions Judge D.W. Deshpande on Wednesday announced the verdict on the case in a packed courtroom here.
She wrote: "The govt should be responsible for housing ppl. If no 1was sleeping on d road in any other country Salman wuld not have driven over anybody… It's like penalising a train driver because someone decided to cross the tracks and got killed in the bargain. #salmankhancase."
Salman, one of the highest paid actors in Bollywood, was convicted and sentenced to five years in jail for culpable homicide not amounting to murder. The judge held Salman guilty of rash and negligent driving when he was at the wheel of the Land Cruiser that killed the victim in suburban Bandra in September 2002.
However, The Bombay High Court on Friday suspended the five-year jail sentence, paving the way for him to apply for and seek regular bail.
Accordingly, Salman will not be taken into custody, proving a major relief for the actor who was granted two days' interim bail after his sentencing on Wednesday.