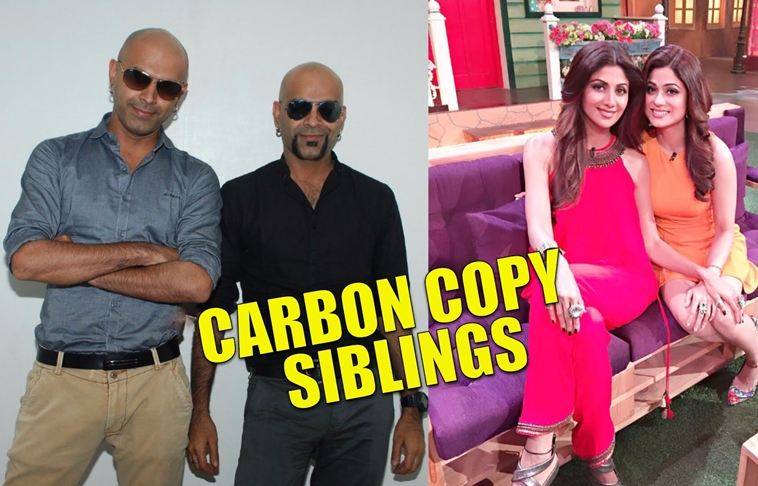 Bollywood industry is filled with talented and beautiful artists. Each one of them has a distinctive personality and at times they become quite impossible to differentiate from the other. Let's check out some of the famous B-town celebrities that have siblings of exact copies.
Farah Khan and Sajid Khan
Farah Khan is one of the finest choreographers in Bollywood and also has produced some of the greatest blockbusters in Bollywood, Main Hoon Na (2004) and Om Shanti Om (2007). However, Sajid Khan being her brother didn't achieve this much of stardom compared to her sister in the film industry, but the first two parts of Housefull franchise has done a pretty satisfactory business at the box office.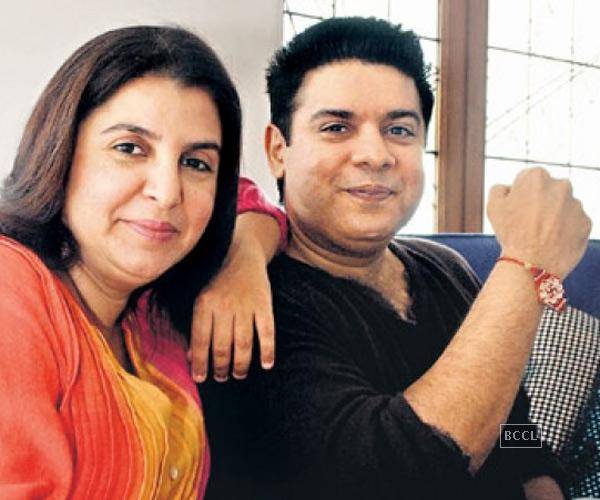 Sanjay Kapoor and Anil Kapoor
Anil Kapoor is one of the famous Bollywood actors in 1950s and became a legend star after working in the blockbuster Hollywood movie, "The Slumdog Millionaire". His brother, Sanjay Kapoor has also been an actor as well as a producer playing the biggest part in the Hindi film industry more than two decades. He believes that one day they will share the frame together.
"Anil has been in this line for 30 years, I have been in this line for over 20 years. But unfortunately, nobody has cast us together. It's never too late, we both are doing films and are active. I am sure one day you'll find us both facing the camera together," Sanjay told IANS.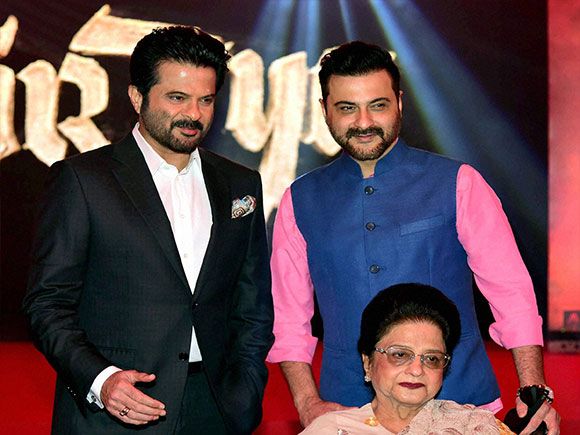 Shilpa Shetty and Shamita Shetty
Sister's Act – Shilpa and Shamita Shetty have been together in Deepak Tijori's romantic thriller 'Fareb'. The Shetty sisters have performed very well, especially Shilpa, who has underplayed her character. They shared the same screen for the first time in the sensational song "Baras Ja Ae Badal" in this film. Their dancing steps and killing moves had made the song a blockbuster hit.
Though these sisters are not twins, they look very much similar to each other. Shamita Shetty, who has remained under the shadow of her elder sister, Shilpa Shetty Kundra for quite a long time has managed to create her own identity in Bollywood.
Shamita states that she shares a strong bond as well as a great equation with her elder sister. Moreover, she feels that Shilpa being a part of the film industry always worked in her favor. "There was so much she could advise me on and ensured that I didn't make the [same] mistakes that she did when she joined films. There is so much that I have learned from Shilpa. She also didn't come from any film background, so I took lessons from her mistakes," shares Shamita.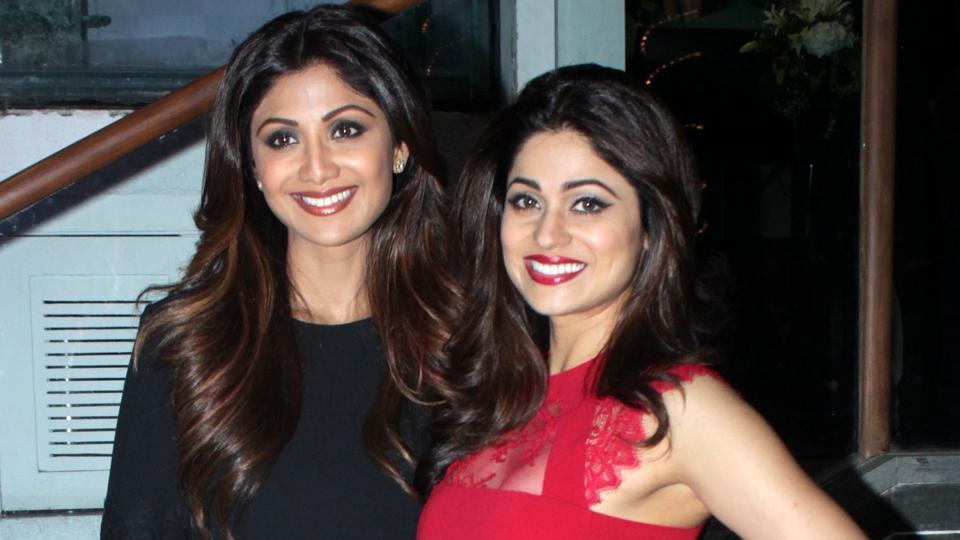 Raghu Ram and Rajiv Lakshman
Raghu and Rajiv have become popular with the biggest Indian TV reality sensations, especially in popular MTV show 'Roadies'. They manage to pull their roles by empowering the truants and making brave moves in every task. They have also joined as a debut in Faran Khan's Tees Maar Khan (2010) working together with Akshaye Khanna, Akshay Kumar, and Katrina Kaif. Raghu and Rajiv played as identical twins in the film as well. If you are used to watching them on TV, you can easily recognize them but people watching them for the first time will face difficulty to identify them.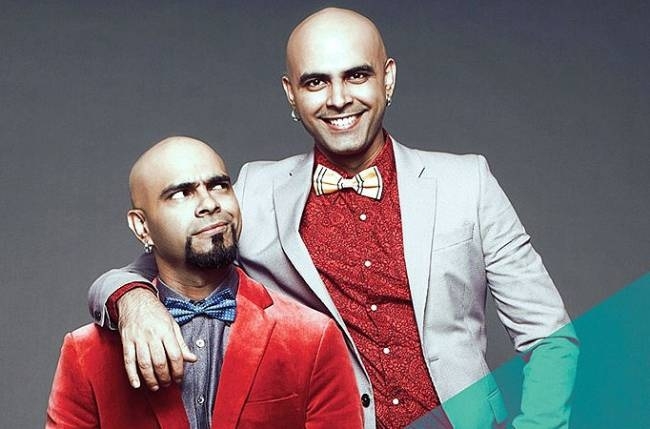 Raju Kher and Anupam Kher
The most versatile actor Anupam Kher has been in the Bollywood industry for a long time. Though his brother Raju Kher cannot make a mark like him in the industry, he played praiseworthy roles in superhot movies like 'Shootout at Wadala' (2013) and 'Main Tera Hero' (2014).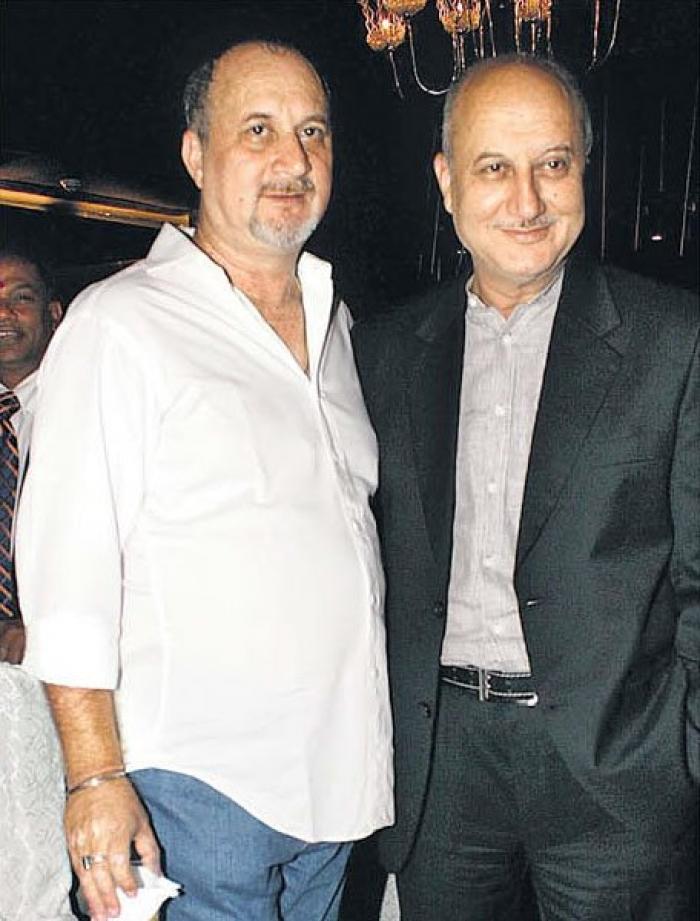 Rhea Kapoor and Sonam Kapoor
Being a celebrity kid to the ultimate fashion diva, Sonam Kapoor is the most sought-after Bollywood celebrities. Moreover, she has got immense acting prowess and the vivacious actress is known for her great fashion sense. She is fearless and has a great love for experimentation that becomes evident if you check her apparels. She has paved her own way of glory and is proud to be successful on her own terms. While with her sister Rhea, during her initial days, though people expected her to be an actress, she didn't take it seriously.
The 30-year-old stylist said, "I cannot sit holding a crossed legged poster; I am a clumsy person and a control freak. I would be a disaster as an actor! In fact, my personality also reflects on my collection."
Rhea Kapoor is a producer and after producing Khoobsurat and Aisha, she has recently launched a new high street fashion 'Rheason' with her elder sister Sonam.
Riya Sen and Raima Sen
Talking about Bong sisters, Riya and Raima Sen has shared screen space together in Rituparno Ghosh's Bengali film, "Noukadubi". Being a thoroughly professional and a doting sister, Riya always loves to take up challenges as they approach. Though Riya Sen has been considered as the sexy siren, she loves to play with all kind of roles. Whereas Raima is known for her matured and intelligent roles love to play as a sophisticated woman.
About her sister, Raima says "It was nice having to watch her doing such a complex character. She was so easy and comfortable on the sets and with the director. Everyone pampered her silly! This is the first time I've played such a mature character in Ritu Da's film. I play the character of a learned and sophisticated woman who holds her own in any situation. It's quite a contrast from Riya's character who is a naive village belle."
The sisters are not twins, they look very similar.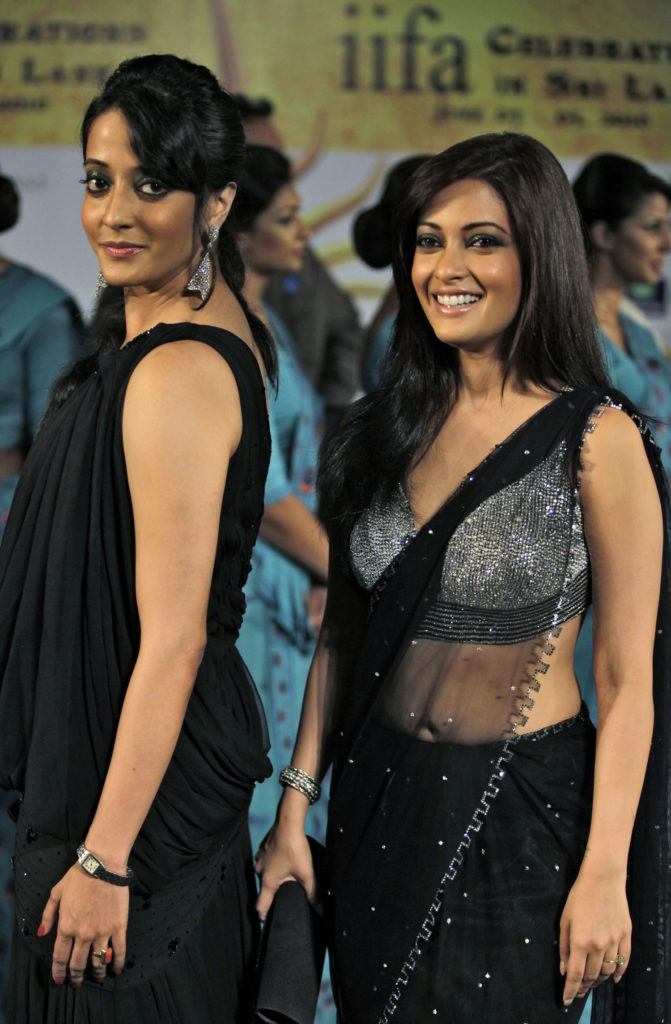 Rahul Roy and Rohit Roy
Many of you couldn't even recognize the 'Aashiqui' actor Rahul Roy who has a twin brother and is exact copies of each other.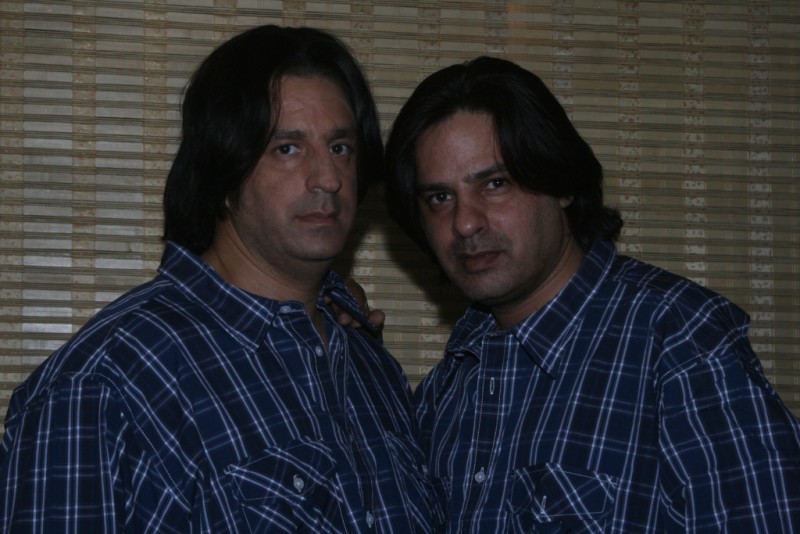 Rakesh Roshan and Rajesh Roshan
Rakesh Roshan started his career as an actor and has become a famous producer in Bollywood. His brother Rajesh Roshan is a famous music composer.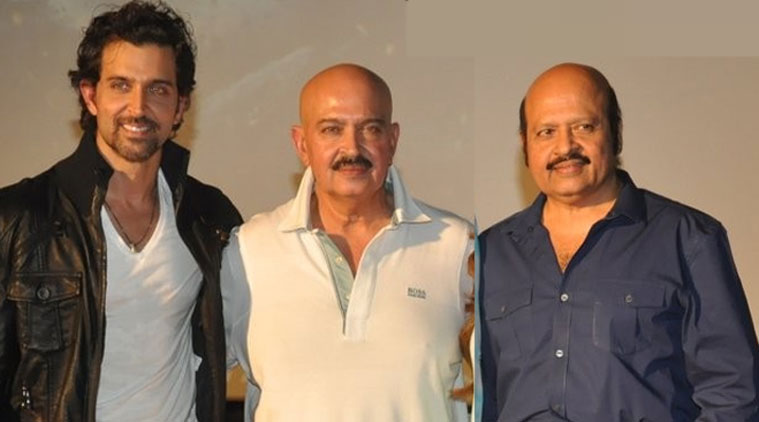 [contact-form-7 404 "Not Found"] [contact-form-7 404 "Not Found"] [contact-form-7 404 "Not Found"]