News & Gossip
EXCLUSIVE: Shahid Kapoor gets furious over paparazzi for clicking Misha's pictures!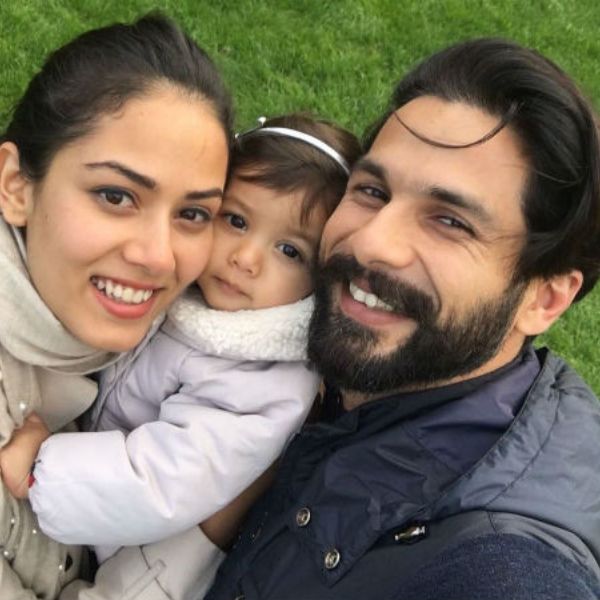 Such is the paparazzi culture! Nobody is spared from the limelight especially the celebrities and their families! Be it a social gathering, a movie shoot, a trailer launch, a movie premiere, be it a family event or a personal date! Paparazzi leaves no stones unturned in capturing all the details of the lives of their favourite celebrities! The most common these days is the celebrity kids news! The pictures from the new most outing or a visit to school or some casual day out, the celebrity kids are always in the news! That is what happens with Misha Kapoor, daughter of Shahid Kapoor and Mira Kapoor and here's Shahid Kapoor gone furious over media for clicking Misha's pictures!
https://www.instagram.com/p/Bm8xrmAlS0s/?hl=en&taken-by=shahidkapoor
Shahid Kapoor recently in an interview said, "If I don't post the pictures of Misha, somebody will click her and that is my reality. I wish I could draw a line… I would have drawn it long back. People should draw a line. Children when they are in natural spaces they should not be made so conscious of themselves. It is part of my job and I know what comes with it. I am doing my best to find comfort with it."
https://www.instagram.com/p/BnBMSO6FVK2/?hl=en&taken-by=shahidkapoor
This shows how possessive yet helpless that father is about his daughter and her privacy! Shahid Kapoor and Mira Kapoor have recently welcomed their baby boy Zain Kapoor to their family and on work front it is known that Shahid shall get back to work post a week paternity leave!
https://www.instagram.com/p/BneC8Pxlw1i/?hl=en&taken-by=shahidkapoor
Talking about his movie choices and the types of roles he does he says, "It is illogical to keep taking risks and doing different things but there is a need to rediscover yourself every time. Today, audience wants different things. I want to grow and reach out to a wider audience. I want to tell stories that are new, different and exciting without having to sacrifice on any creative cravings that the team might have. It is a tough combination." "These days you get noticed a lot, it has all changed. I think the kids who are starting out and who are new should worry about it. I don't get scared by over exposure, I have been here since 15 years", he added.
Shahid is looking forward to the release of "Batti Gul Meter Chalu" and will soon start working on the Hindi remake of "Arjun Reddy" and a film with "Airlift" fame director Raja Krishna Menon.