News & Gossip
107-Yr-Old Sikkim ' s Oldest Voter Sumitra Rai Came Out To Cast Her Vote Today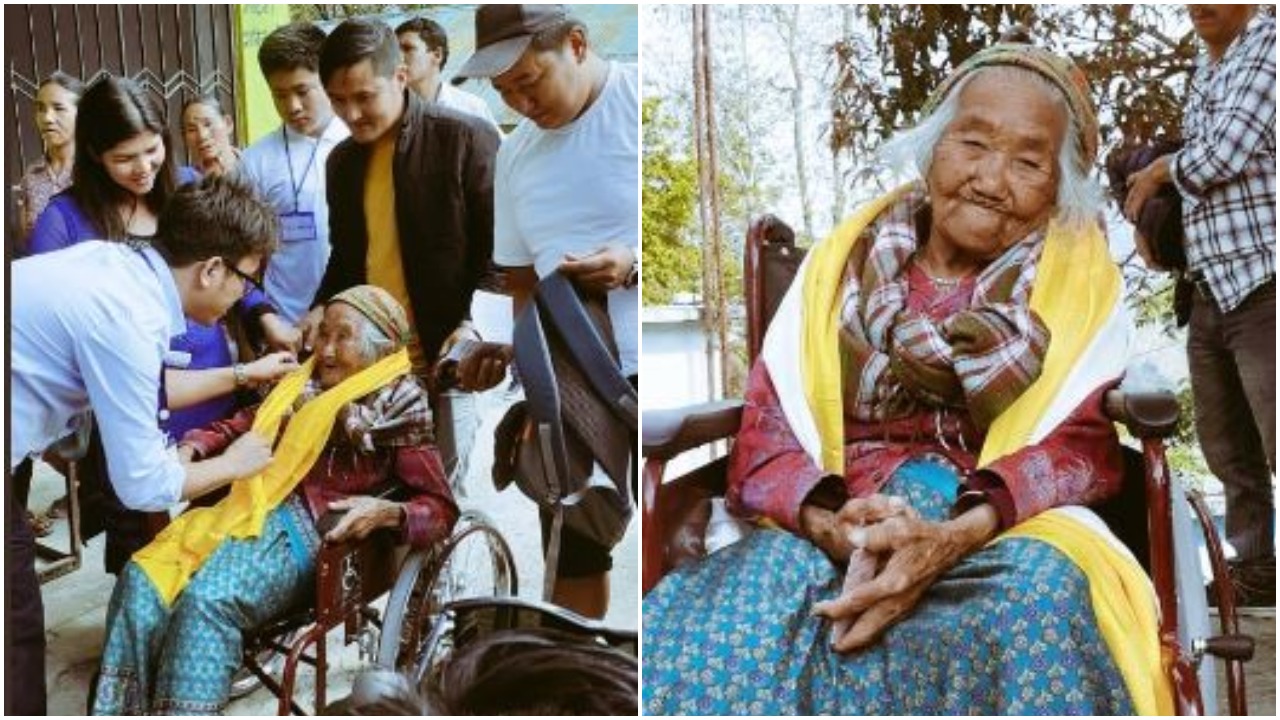 Finally, Lok Sabha Election 2019 of the World's largest democracy started today. Today, citizens from eighteen states and two Union territories will cast their votes for ninety-one seats. The first phase of Lok Sabha election will cover 14 out of 25 Lok Sabha seats in a northeast region that includes Tripura, Sikkim, Assam, Mizoram, Manipur, Meghalaya, Nagaland, and Arunachal Pradesh. The other states, where polling will happen in the first phase are Andhra Pradesh, Bihar, Uttar Pradesh, West Bengal, Odisha, Telangana, Uttarakhand, Jammu and Kashmir, and Maharashtra. Two union territories Lakshadweep and Andaman and Nicobar Island will also vote on Thursday.
Amidst millions of voters turning out to cast their vote, one person who has stolen the show is Sumitra Rai of Sikkim when she came out to vote. At 107 years, she is the oldest voter in the state.
Welcoming elders, celebrating democracy!

Oldest voter in #Sikkim, 107 year old Sumitra Rai, casts her vote at Poklok Kamrang#LokSabhaElections2019
PC: @PIBGangtok pic.twitter.com/uzwWHT8fDf

— DD News (@DDNewslive) April 11, 2019
She reached the polling booth at Kamrang Secondary School, Poklok Kamrangand in South Sikkim on a wheelchair.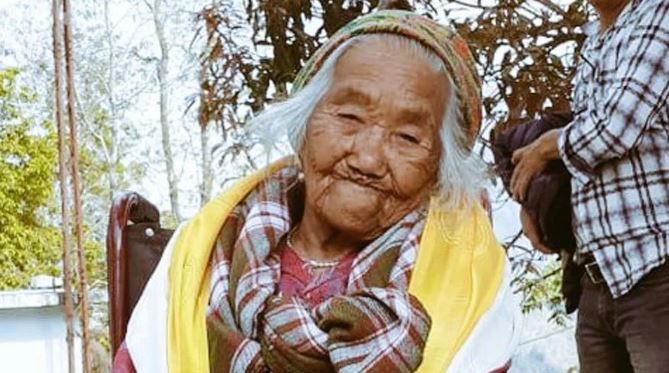 Sumitra also posed for pictures displaying her voter ID card after casting her vote.
Sikkim's Oldest Lady After Casting Her vote in on going Elections#IndiaElects #Sikkim #GeneralElections2019 pic.twitter.com/wEB1qLlHwR

— maaashi (@MashikMustafa) April 11, 2019
For your information, around 14.21 Crore people are casting their vote in the first phase of Lok Sabha Election 2019. The election will be conducted in seven phases.
Kudos to Sumitra Rai for casting her vote! We hope you also cast your vote if polling is happening at your place.