News & Gossip
ED rejects Rhea's request to postpone the recording of her statement till SC's next hearing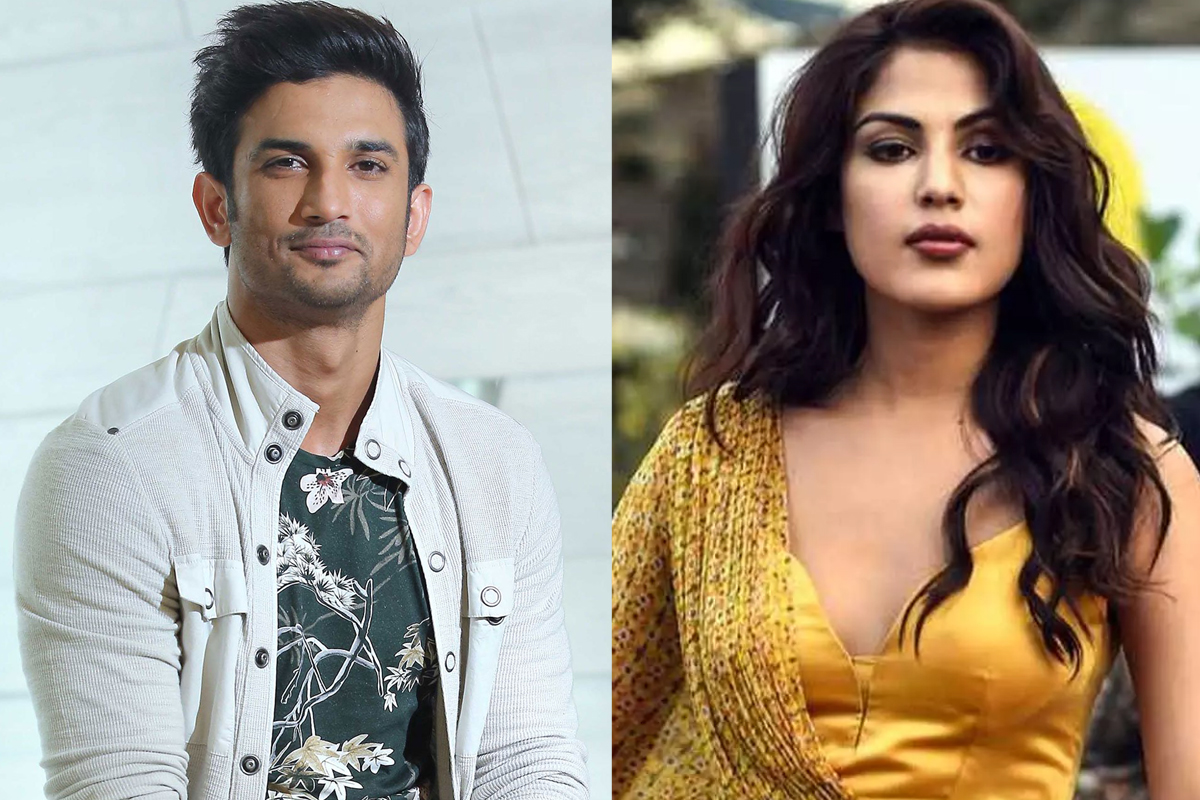 Looking into the FIR filed by Sushant Singh Rajput's father KK Singh for massive financial transactions done through late actor's account, allegedly by his girlfriend Rhea, the Enforcement Directorate had summoned the actress to record her statement. But later, the actress requested ED to delay her recording of statement until the Supreme Court hears her transfer petition.
Reportedly, Mr KK Singh has filed an FIR against Rhea, her family and 5 others in Patna's Rajiv Nagar Police Station under various IPC sections including 341 (wrongful restraint), 342 (wrongful confinement), 380 (theft in dwelling house), 406 (criminal breach of trust), 420 (cheating) and 306 (abetment of suicide) and even raised allegations of money laundering. To probe the disproportion of the money the ED came onboard to probe the matter.
Meanwhile, Enforcement Directorate had asked the actress to record her statement on Aug 7, over the alleged complaint, accusing her of exploiting the late actor financially and making transaction of 15 crores from Sushant's account in her name. If the reports are to be believed ED is also likely to ask Rhea about the two big property investments done by her. Rhea Chakraborty's lawyer, Satish Maneshinde said, "Rhea has requested that the recording of her statement be postponed till Supreme Court hearing."
But as soon the reports of her requesting the delay in her statement recording emerged, the law enforcement agency ED rejected her request for postponement and has asked her to join the probe.
In recent developments, Sushant's house manager, Samuel Miranda, was also interrogated by the regency. According to reports, he was grilled for almost nine hours. Samuel was reportedly hired by Rhea to take care of late actor's finances and more.
To note, after Sushant's father lodged an FIR against his son's girlfriend with Bihar Police, Rhea Chakraborty moved to SC seeking the transfer of the same to Mumbai. Whereas, in the first hearing, the apex court had reportedly denied giving any interim protection to Rhea Chakraborty and even asked the Mumbai Police to put on record the investigation carried out in Sushant's alleged suicide case so far. The next hearing of the actress with Supreme Court is reportedly to take place next week. Meanwhile, Central Bureau of Investigation (CBI) has taken over the charge of investigation in this high profile case of 'Dil Bechara' star's death.