News & Gossip
Delhi HC asks Gunjan Saxena to submit an affidavit if Janhvi Kapoor starrer tarnished IAF's Image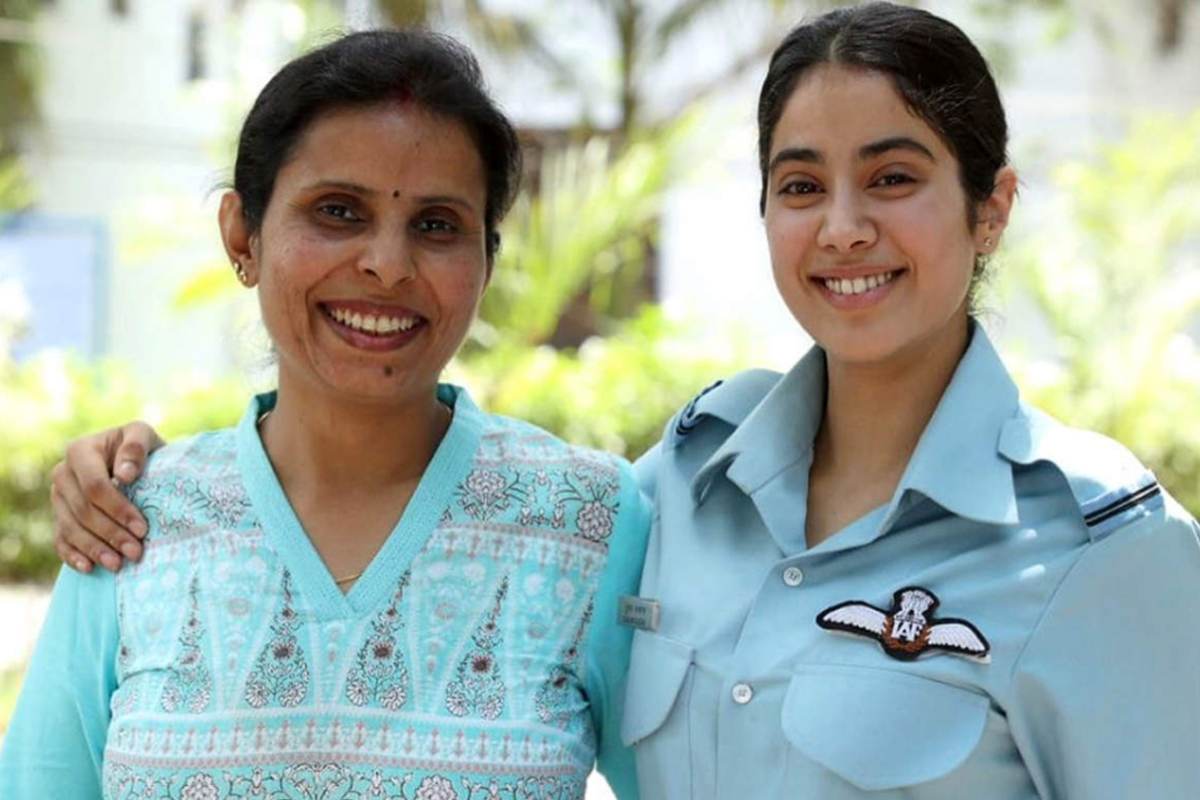 'Gunjan Saxena: The Kargil Girl' introduced us to the talent this young actress, Janhvi Kapoor, exhibits in front of the camera. Being her second feature film, the improvement was visible in Janhvi's acting while playing the journey of the first women fighter pilot, Gunjan Saxena.
The movie was acclaimed by many but is based on India's proud combat force and handling a sensitive transition of male dominant Indian Air Force to that showcasing first female entry shattering many male egos, the gender-biased on-screen IAF was a matter of disappointment for the force. Later, the matter of Air Force's pride was taken to the court and in its latest developments, the Delhi High Court has asked the former Indian Air Force officer Gunjan Saxena herself to write an affidavit regarding her assessment of Janhvi Kapoor starrer 'Gunjan Saxena: The Kargil Girl' and tell if it in any way tarnished IAF's image.
As per a media report, the Delhi HC has asked the former Air Force officer Gunjan Saxena to submit a written statement regarding the contents shown in Sharan Sharma's directorial movie based on her life in the Air Force. The HC has also asked her to tell if makers of the film have violated any terms in the agreement or tried to hamper the image of IAF in their movie.
To note, the Centre had filed a petition in Delhi High Court shortly after its release on OTT platform Netflix, seeking a stay on the streaming of the film, which was refused by the court asking why the plea was not made before the film's premier. After its release on August 12, IAF had also submitted a letter to the CBFC over 'negative portrayal' of the force in the movie. The letter to CBFC by IAF read, "In the aim to glorify the screen character of EX-Flt Lt Gunjan Saxena, M/S Dharma Productions presented some situations that are misleading and portray an inappropriate work culture especially against women in the IAF."
Meanwhile, when the makers were facing a tough time for allegedly portraying IAF in a bad light, the real-life hero, Gunjan Saxena, had penned down a long note clarifying that neither she nor makers had any intention of insulting the IAF. She further mentioned that the centre idea of the film was to showcase her life, journey, dreams and her little achievements during her time in the force.