Specials
If "Dark Knight" Was Made In India, These Bollywood Actors Would Do Justice To The Roles.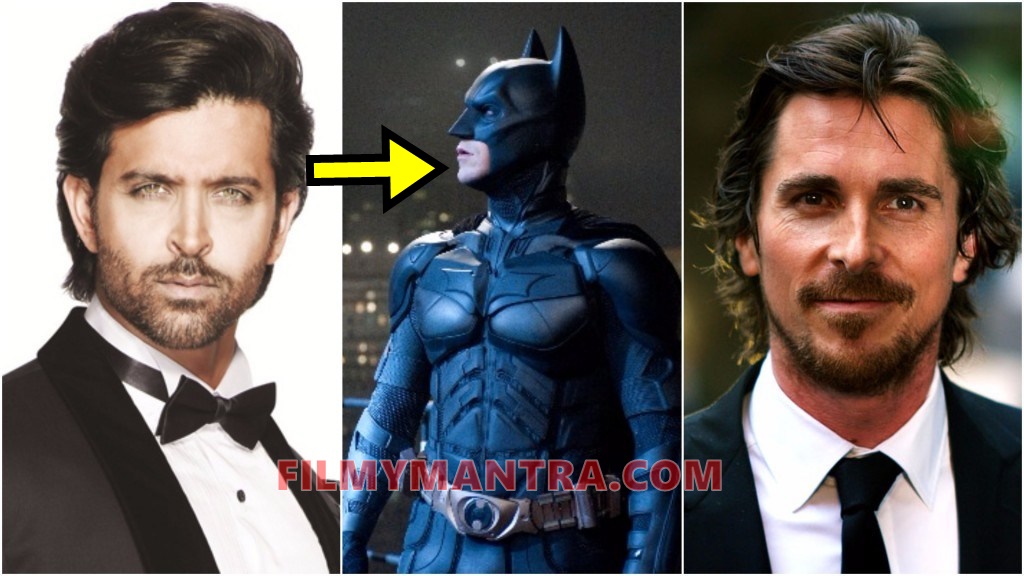 The Dark Knight Trilogy was one of the best superhero film series, which was both commercially and critically successful. The movie did stupendous business at the box office. Everything was perfect about the movies from dialogue to cast to the screenplay. The sheer talent of Christopher Nolan gave us best batman movies, we wanted. From Heath Ledger' Joker to Tom Hardy's Bane, we saw some of the best villains come to life on big screen. What do we say about Christian Bale's Batman, it was way better than perfect?
Now, have you ever imagined what would have happened, when The Dark Knight Trilogy was made in Bollywood? Whom would you have wanted to see in the movie? To answer all your questions, we are giving you our own casting details. Check out the list of 13 Bollywood actors we would like to see in "The Dark Knight Trilogy".
1. Hrithik Roshan as Batman and Bruce Wayne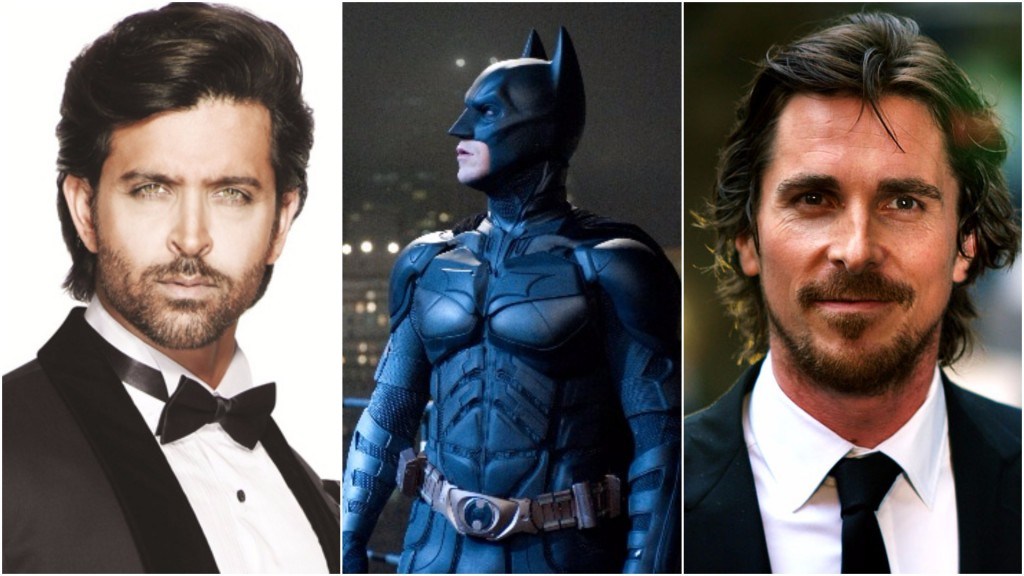 We would like to see Hrithik Roshan as Batman and Bruce Wayne. Hrithik would be perfect to fill Christian Bale's shoes, as both the actor looks handsome and have daunting physiques. The actor has already played a superhero, which would come handy.
2. Saif Ali Khan as Joker
You may find it surprising, but wait before you listen to us. He played Langda Tyagi, so effortlessly. The actor is known more for Omkara than any other movies. We instantly fell in love with his portrayal of Langda Tyagi. He has played multiple negative roles in his career, so he knows how to handle them. The actor has won multiple awards for his performance in the movie industry including a National award. So, we are going to cast Saif Ali Khan to play Heath Ledger's Joker.
3. Kareena Kapoor as Talia al Ghul and Miranda Tate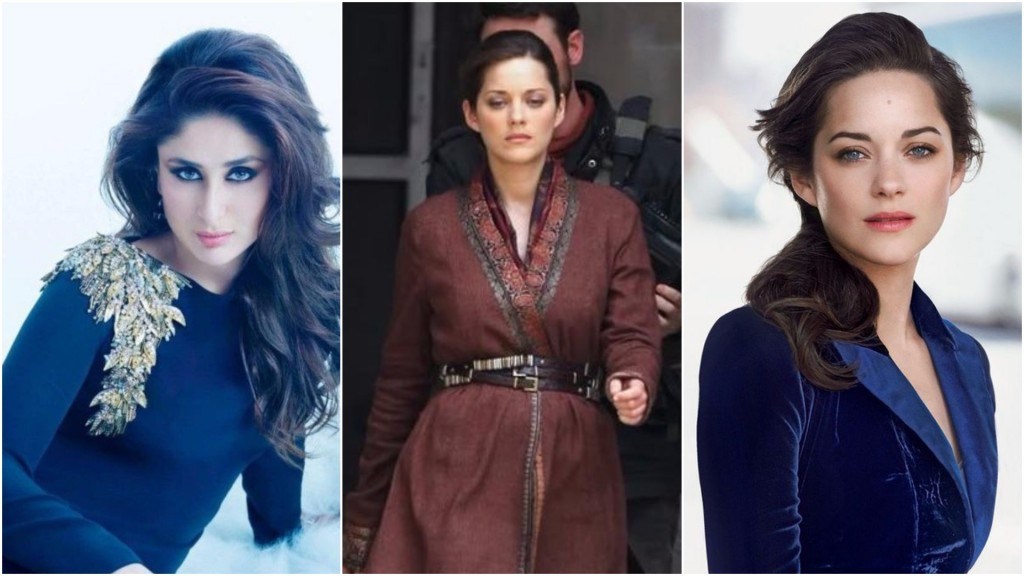 Kareena Kapoor is one of the most beautiful and talented actresses in Bollywood. The actress has done several movies throughout her long filmy career. Marion Cotillard played Talia al Ghul and Miranda Tate to the perfection. In order to get that conniving, evil and promiscuous look, we think Kareena should play Talia.
4. Sonam Kapoor as Catwoman and Selina Kyle
Sonam Kapoor is a perfect fit for Catwoman and Selina Kyle, which was played by Anne Hathaway in The Dark Knight Rises. The burglar turned helper turned romantic partner to Bruce Wayne, Sonam Kapoor will do justice to all of them.
5. Preity Zinta as Rachel Dawes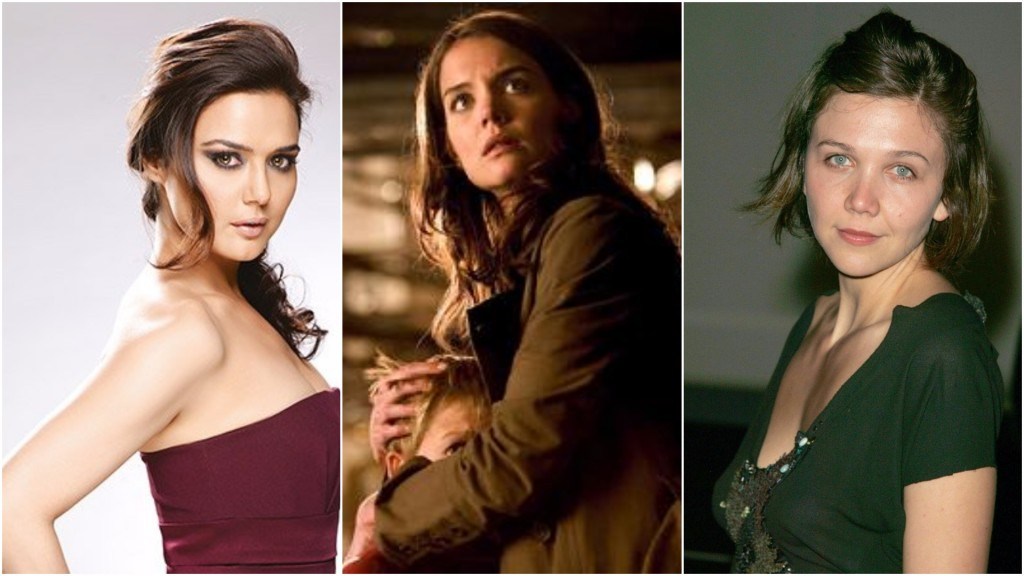 Batman's best friend and childhood love interest Rachel is a very emotional and independent young woman, who just want to get Gotham City rid of criminals and crime. Preity Zinta with her always smiley face will do justice to the role of Rachel Dawes.
6. Prithviraj Sukumaran as Two-Face and Harvey Dent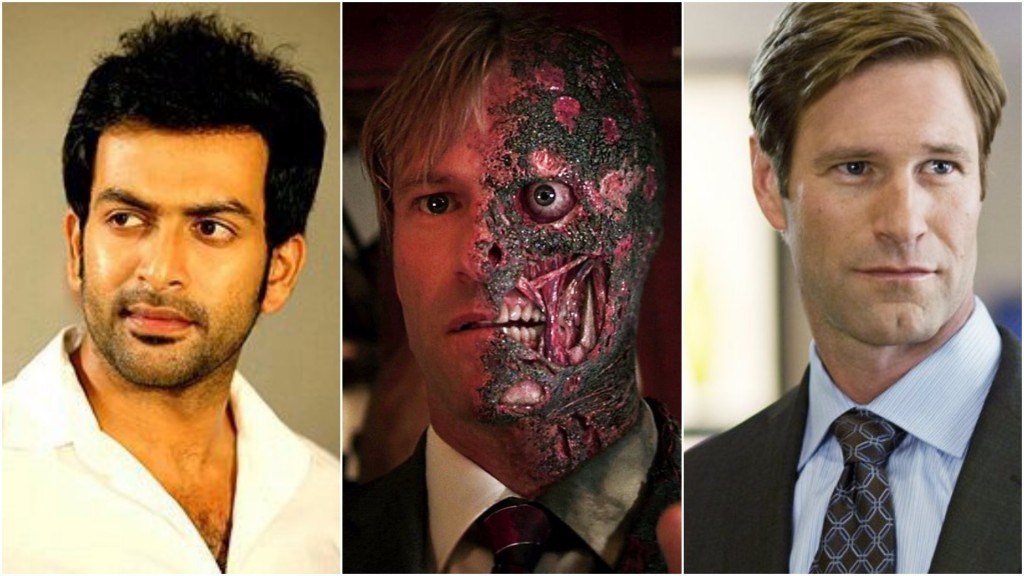 Two-Face is a very interesting villain in the Batman universe, who goes on a killing spree by flipping his own coin. We have chosen Prithviraj Sukumaran for playing this intriguing character. If we go by his exceptional performance in the movie, he is the best bet for us.
7. Emraan Hashmi as Robin/ John Blake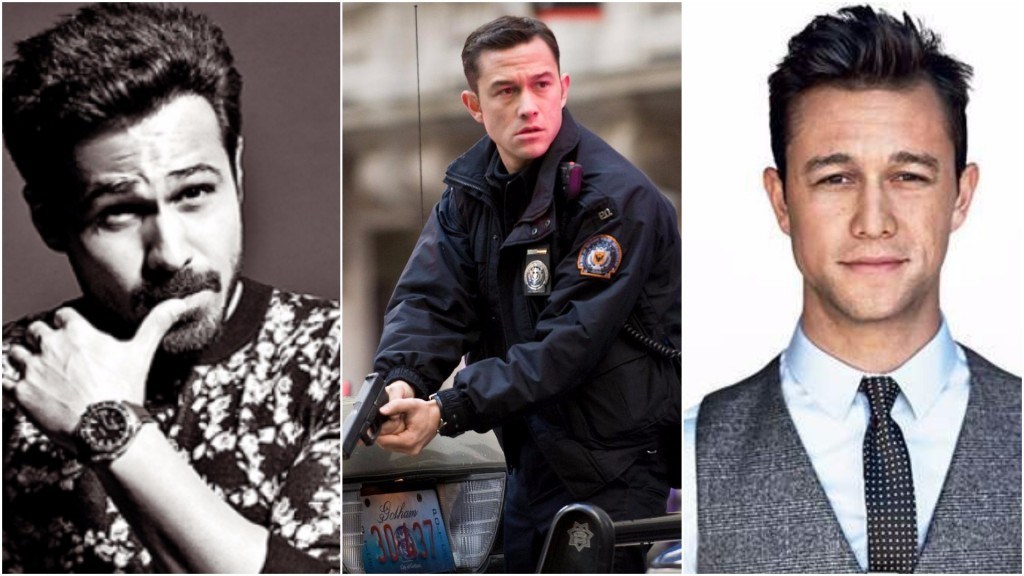 Emraan Hashmi will be portraying the sidekick of Batman and Commissioner Gordon to perfection. His performance in "Once Upon A Time In Mumbai" is the live example. The actor has done some quirky and funny roles throughout his career, but we think that he would be great in "The Dark Knight franchise" as Robin.
8. Amitabh Bachchan as Lucius Fox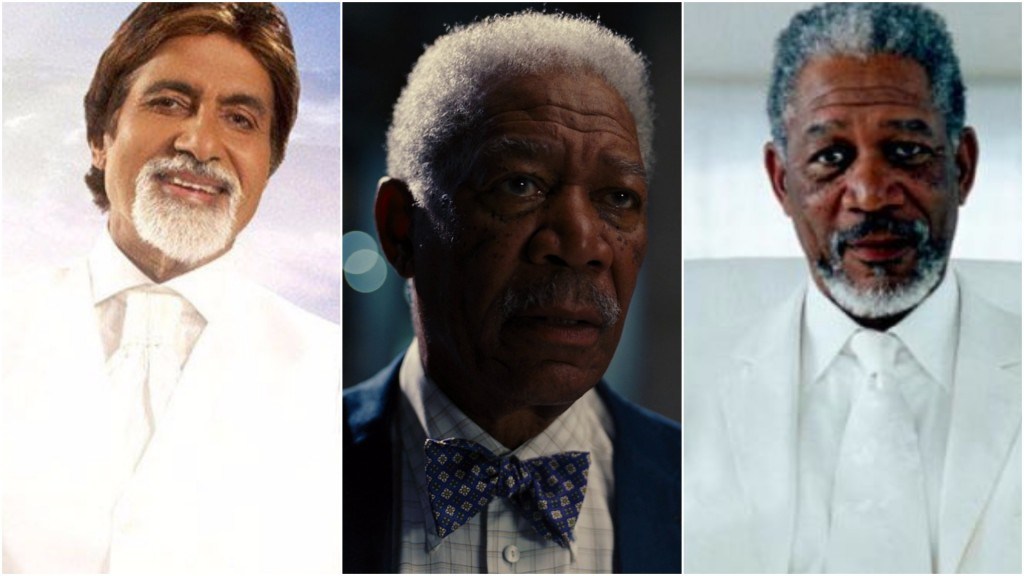 Talented inventor and advisor to Batman, Lucius Fox is among very few people, who knows the real identity of Batman. Legendary actor Morgan Freeman played the role in The Dark Knight Trilogy. So, we have got our legend, Amitabh Bachchan, to play the role. There is no role that can't be justified by the actor.
9. Aamir Khan as Bane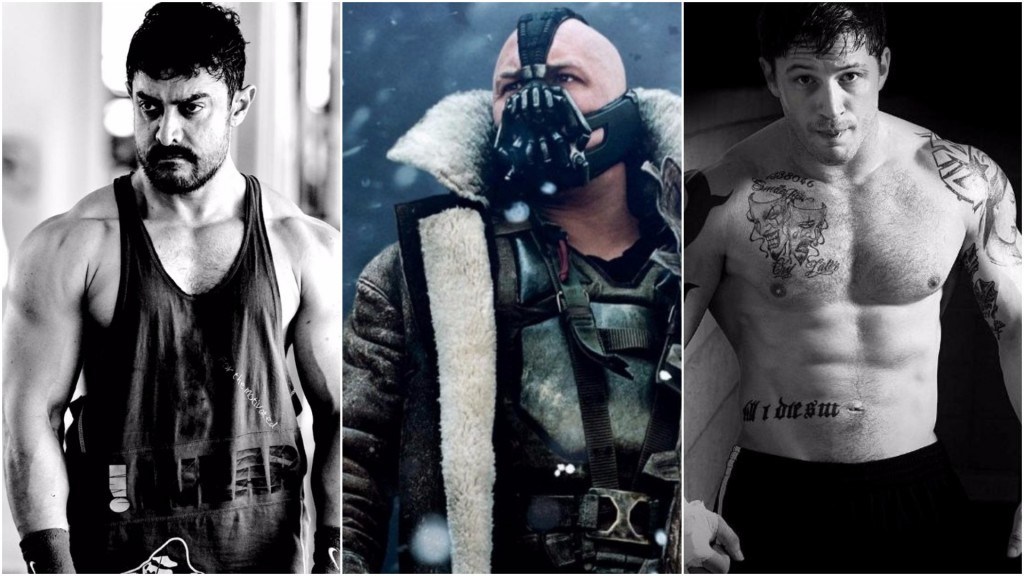 If we go by the look of Dangal, Mr. Perfectionist Aamir Khan is best suited for the role of Bane. He is a bit shorter in height, but it can be managed. We don't think any other name for playing this fierce, arrogant and formidable villain Bane. Aamir Khan is known as Mr. Perfectionist for his immense dedication towards a movie. The actor has given us multiple awesome characters throughout his career. It would be amazing to see the confrontation between Batman and Bane.
10. Naseeruddin Shah as Commissioner Jim Gordon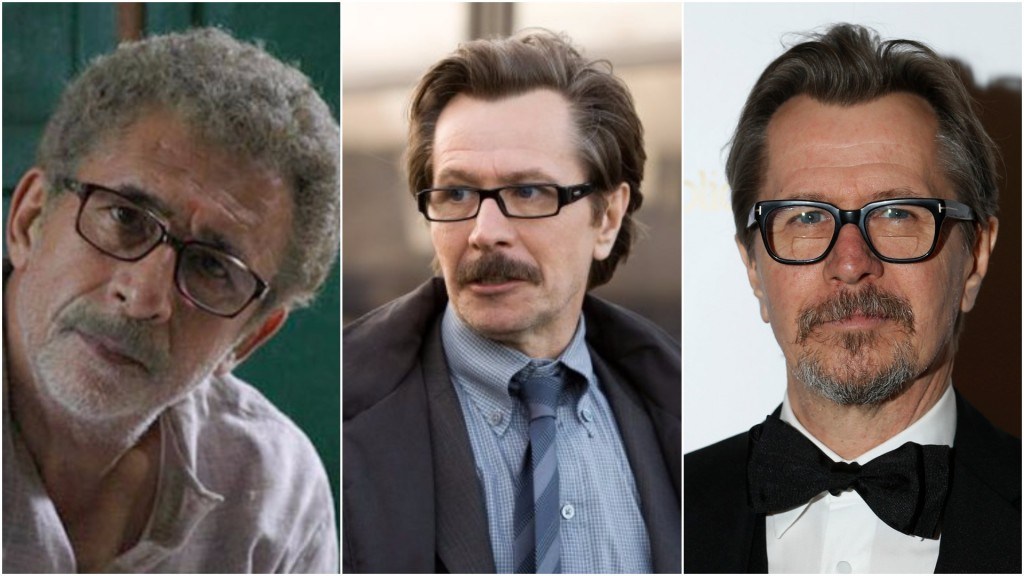 Naseeruddin Shah has played some very interesting characters throughout his long filmy career. The actor has done justice to all the characters, so we have thought of his name for playing Batman's close friend and partner Jim Gordon. Mr. Shah is a very talented theater actor, who delivers straightforward performance.
11. Arjun Rampal as Scarecrow and Dr. Jonathan Crane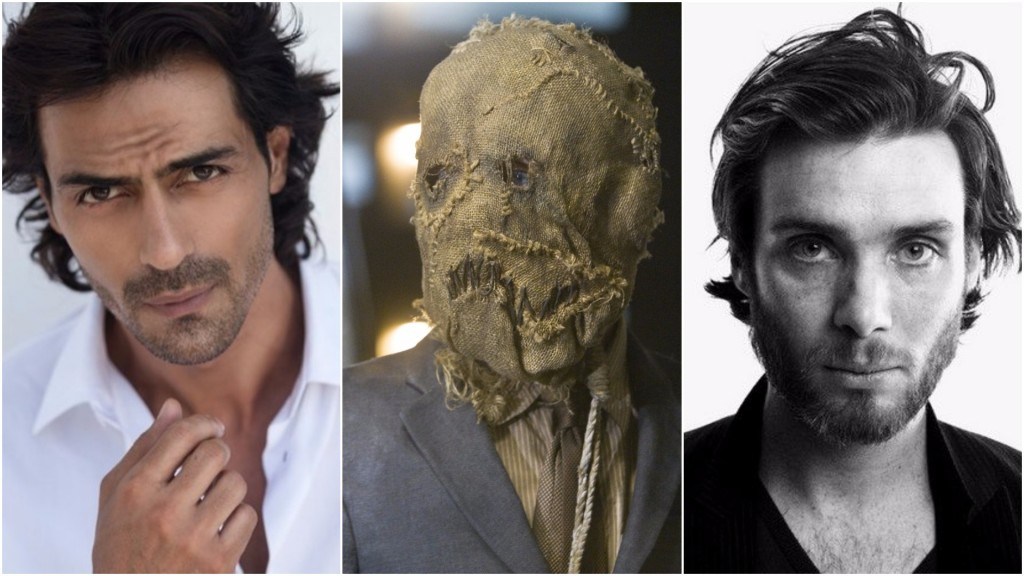 Scarecrow is a very spontaneous and crazy Batman baddie that scares his victims with their worst fear, nightmares, and hallucinations. Arjun Rampal seems to be a good fit for the role, as he would be a perfect fit for our Batman played by Hrithik Roshan.
12. Parikshit Sahni as Alfred Pennyworth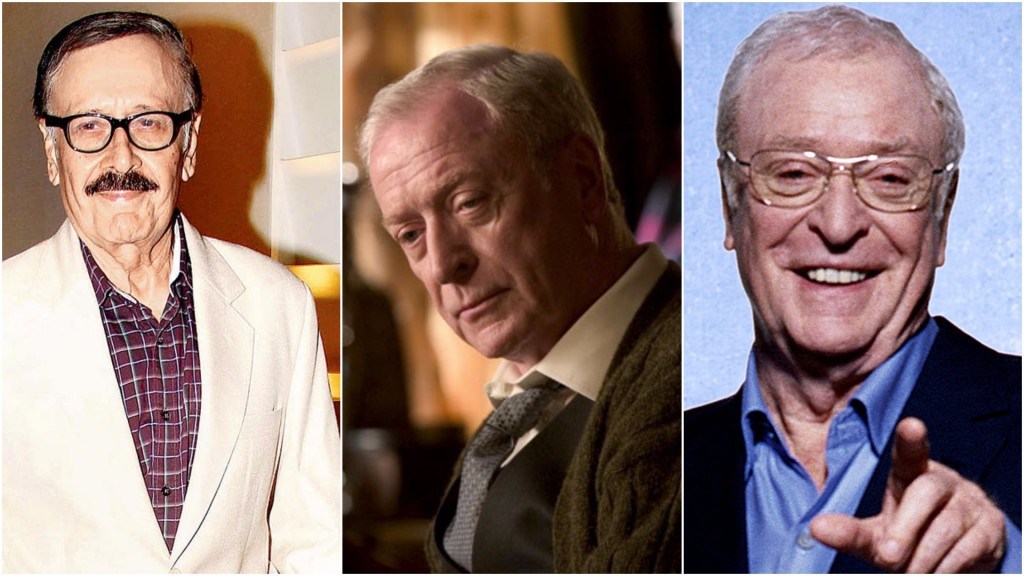 Michael Caine will always be our favorite Alfred with his wise words and perfectly timed dialogue. In my opinion, Parikshit Sahni would be perfect to play Alfred. I have gone with him due to his uncanny resemblance to Michael Caine, which is pretty hard to find. Parikshit has been in the Bollywood industry for a very long time.
13. Boman Irani as Ra's Al Ghul and Henri Ducard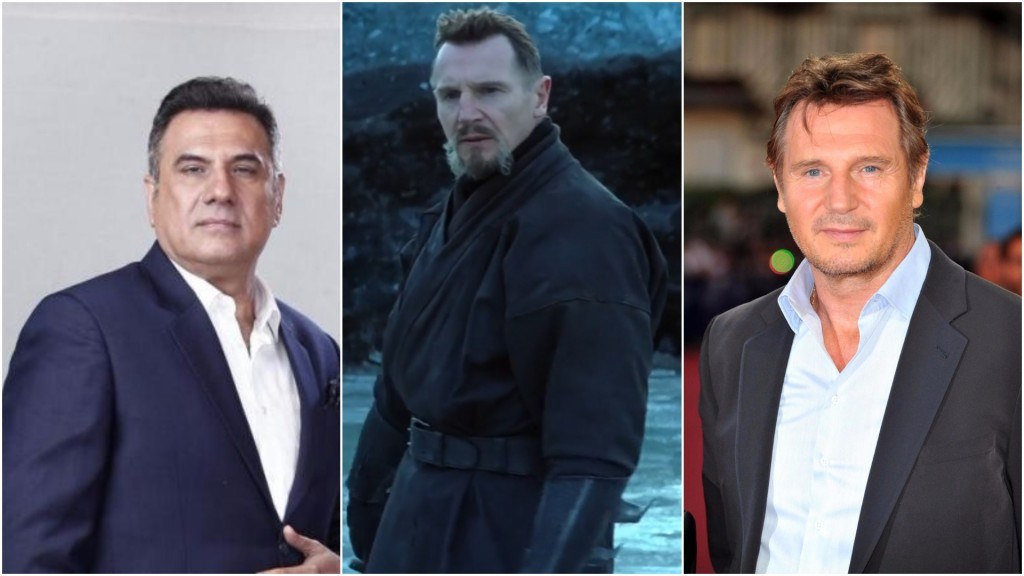 Ra's al Ghul is a dark and elite mercenary of The League of Assassins, who is also a very popular Batman villain. He is known for giving many sleepless nights to our favorite Batman. Boman Irani would be perfect for playing the mentor turned the main antagonist. With his versatile performance, the actor would do justice to this role without any problem.
This completes our list of 13 Bollywood actors we would like to see in "The Dark Knight Trilogy". We hope you enjoyed it, tell us what you think about our list. If you want some other actor to play these roles, please sound your opinion in the comment section.