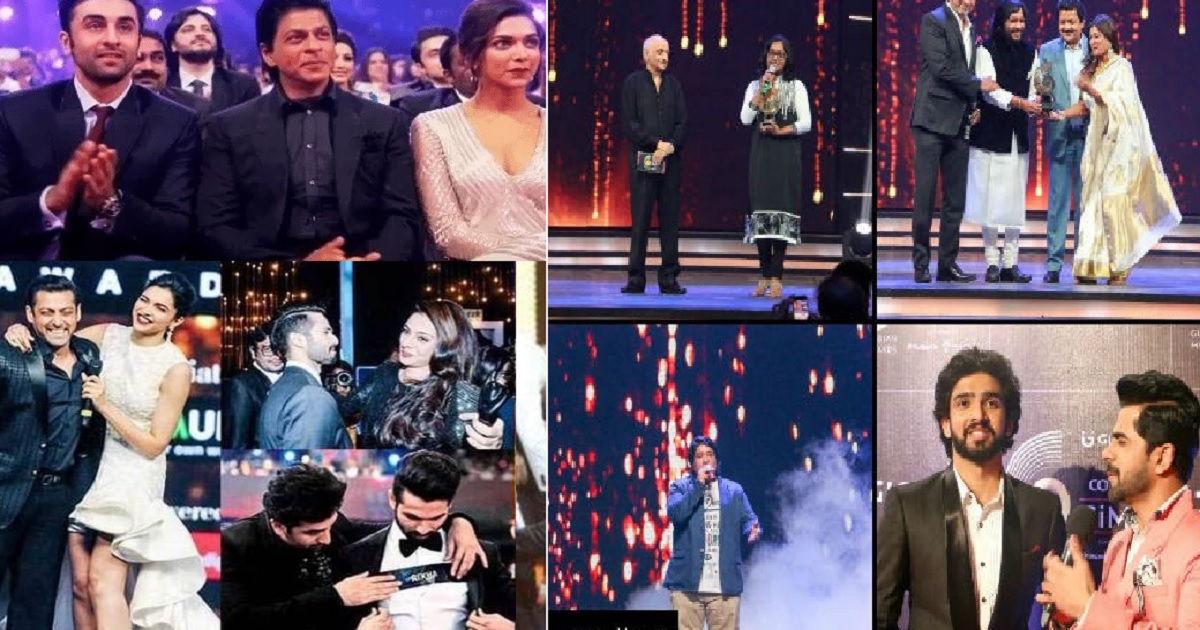 Awards are the best way to reward the actors who do hard work to entertain the audience. Award functions always play a huge role in Indian cinemas.
The award is a source of entertainment for stars and audience, glamour, fashion, styling, controversy, and many more thing. Not only the stars but fans also wait desperately for that one night.  You may all love watching 3 to 4 hours long Bollywood award shows but there is a lot of darkness behind the glitzy and shimmery show.
We all hear the cheering voice, those reactions, shouting, cheerings, yes! everything is FAKE! No actor can shout and cheer for long hours and also never stays till the end except the hosts. The time they receive their respective awards and performance every actor wave, smile and walk out. Apart from this, that continuous noise and shout is also a part of editing.
Fee Bargaining For Performance
Akshay Kumar once revealed the secret of, you gave performance we gave you an award! He said-
"Many a time, award show organizers, often in exchange for giving an award, to me, ask me to reduce my performance fees. But I tell them that you keep your award and give me my complete performance fee."
An invite goes to an actor's house, the manager makes a call to the publication house (Filmfare, Screen, Stardust or some channel) and clear out that the nominated star is busy shooting/out of town/has a prior commitment so they won't be able to make it. Unless they are winning the award. In this case, the star will make the effort to come for the award function, even if it means flying in from another city.
Rishi Kapoor revealed that after his first film, 'Bobby' released, he asked the show makers to give him the best debut actor award, Rishi said in an interview.
Big 'NO' To The Awards
Many Bollywood actors said a big 'NO' to the award functions. First Aamir Khan and Sunny Deol then Kangana Ranaut did it.  Now Ajay Devgn, Naseeruddin Shah, and John Abraham joined the list. They clearly feel this events are biased and paid.
Unnoticed Performance
In 2015, Akshay Kumar, Nawazuddin Siddiqui, and Ajay Devgan was not in nominations in the 'Best Actor' category for 'Baby', 'Manjhi' and 'Drishyam' respectively, and SRK did, for Dilwale!
Akshay, Ajay and Nawaz's brilliant performances do not even deserve a nomination and SRK's got an award. In fact, Nawaz had also given another superb act in the film 'Badlapur' and had won accolades for it from everywhere.
If the actor is not nominated for an award, a special category is created like Star Of The Year, Entertainer Of The Year, Most Special performance Of The Year, and many more. Every actor and actress who attends an award function comes back home with an award.
Rekha is called on every event to give away and to announce the best actor/actress or nothing else!