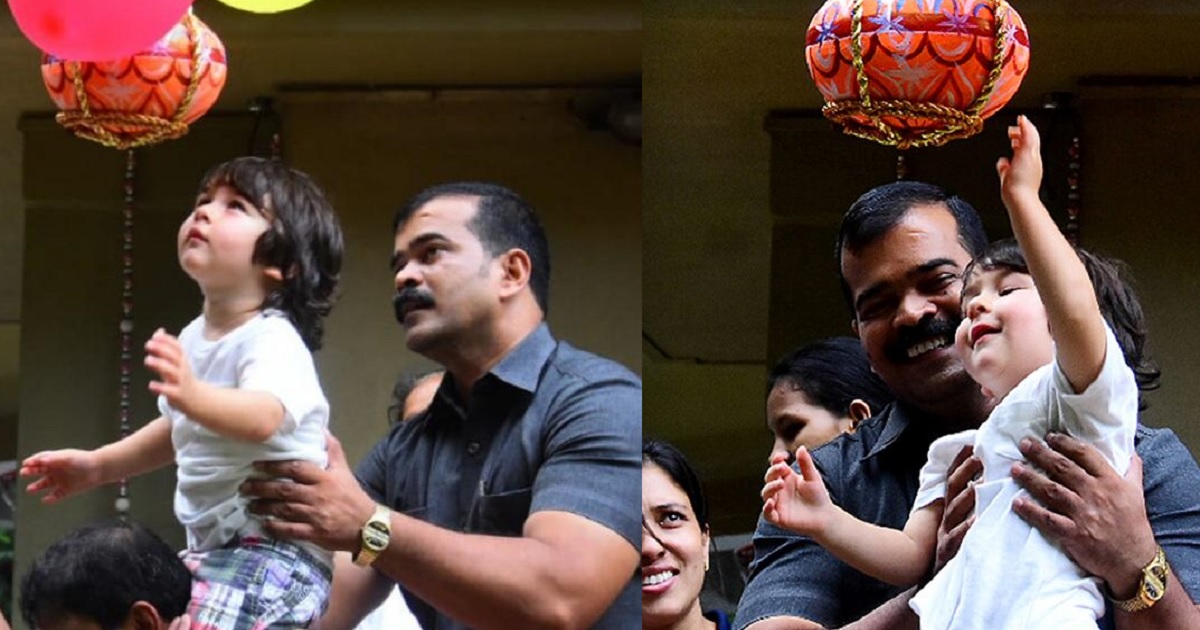 Taimur is famous all over the world for his cuteness from the day he is born till now. His first appearance in media to speaking in languages. Like his cuteness, he is also growing and making us go mad behind him. Fans and paparazzi wait to capture his every mood and he knows how to keep his fans entertained.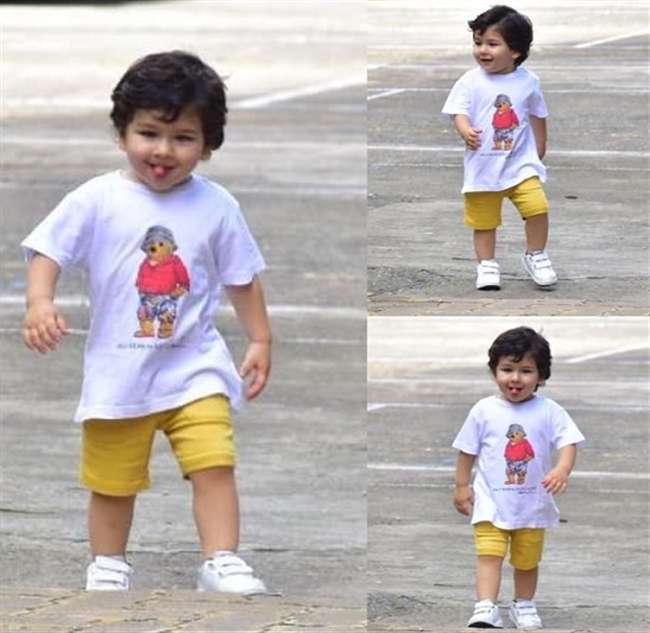 He is now a toddler and has a club in B-Town. Now he started SPEAKING and it is way cuter to hear. During the festival of Dahi Handi, the little munchkin spoke a line which made fans go crazy for him. All might have seen that video more than 3 times for sure.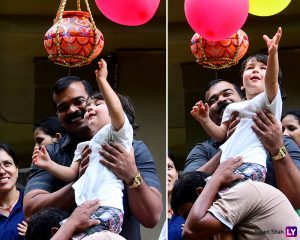 During the celebration, he slowly utters while looking at the matka and says, 'I want to hold it in my hand' and we're still under a cute attack! watch the video below.
https://www.instagram.com/p/B1-SQCWlPYj/?utm_source=ig_web_copy_link
After this video, his one more adorable video went viral during the festival of Ganesh Chaturthi.  He is sitting with Chachu Amaan Jain and Karishma Kapoor's son Kiaan.
https://www.instagram.com/p/B2O6EOol7vo/?utm_source=ig_web_copy_link
Taimur brings a smile on a sad person face with his really sweet gesture does towards media or on social media. We hope we keep getting entertained by this little pie.