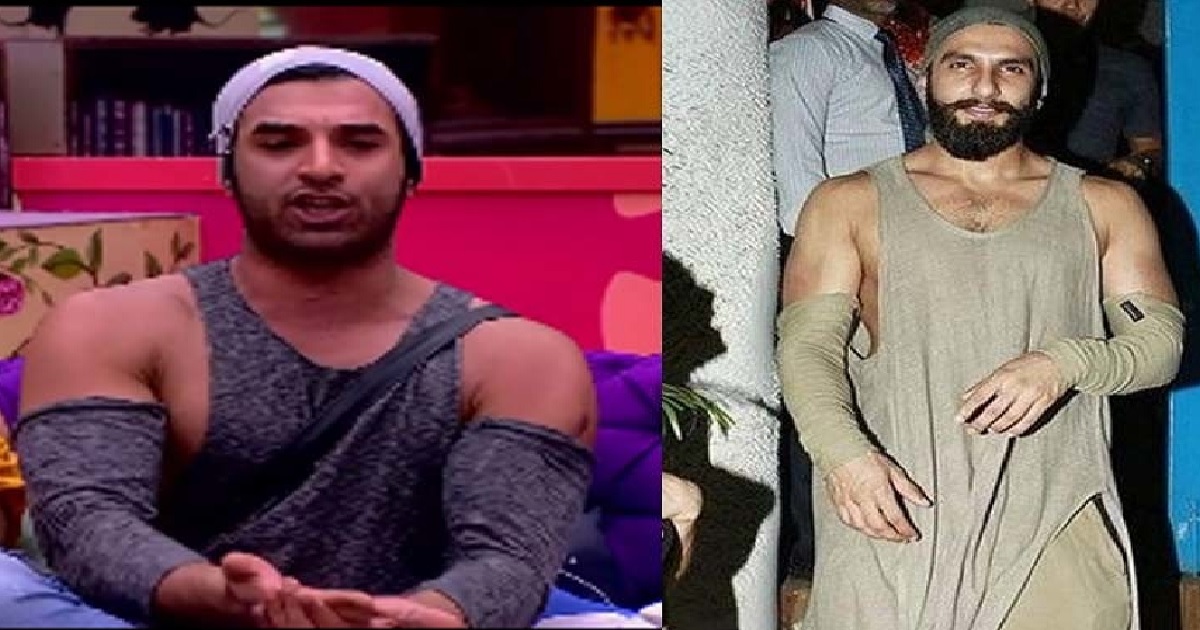 Bigg Boss has one fashionista in the house every year, last year it was Hina Khan who showed up different outfits and styling. This year in Bigg Boss 13 we have Male contestant Paras Chhabra who is showing any amazing fashion styling inspiring from Ranveer Singh. Most of the outfits are similar to the iconic fashionista of  Bollywood. Ranveer makes headlines for his appearance in a unique style which no one can ever imagine but becomes a trend. A true trendsetter.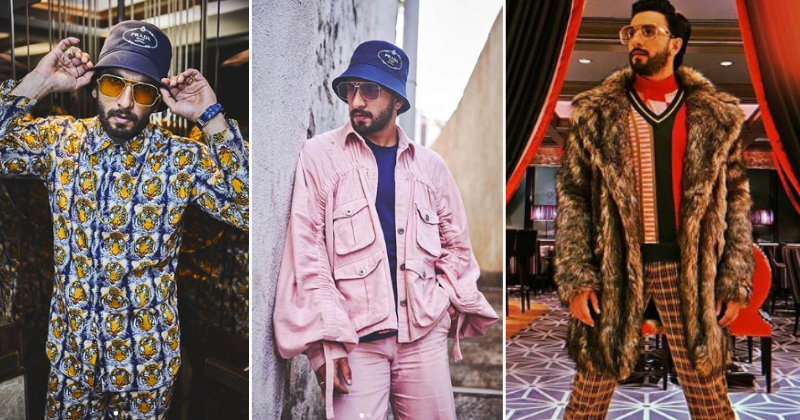 All the celebrities have their fashion game on a point inside the house but Paras  Chhabra's fashion styling is caught by us! He is inspired by the nation's fashion icon Ranveer Singh who is  himself a trendsetter.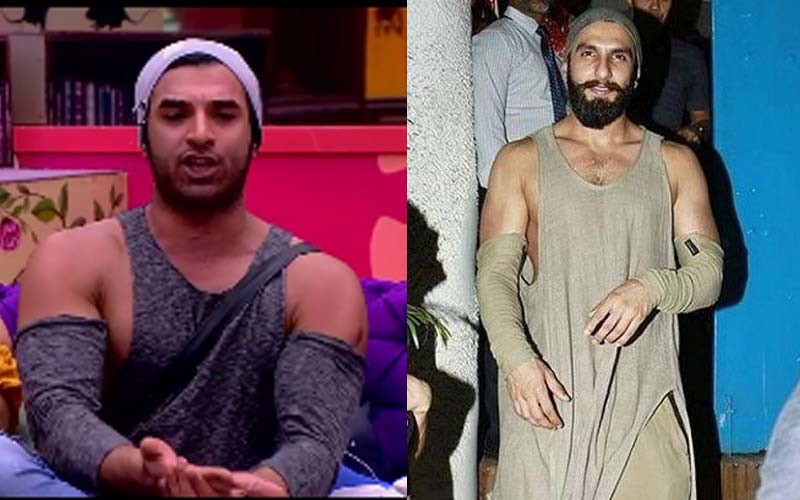 Paras stand out different from all because his quirky style is like funky shirts, long sendo with ripped sleeves, and funny shorts. Bandana, hand gloves, and a T-neck, Paras you sure seem to be copying Ranveer Singh A LOT.
Read More: Bigg Boss 13: Paras Revealed The Shocking Truth About Siddharth Shukla Arrogant Behavior In The House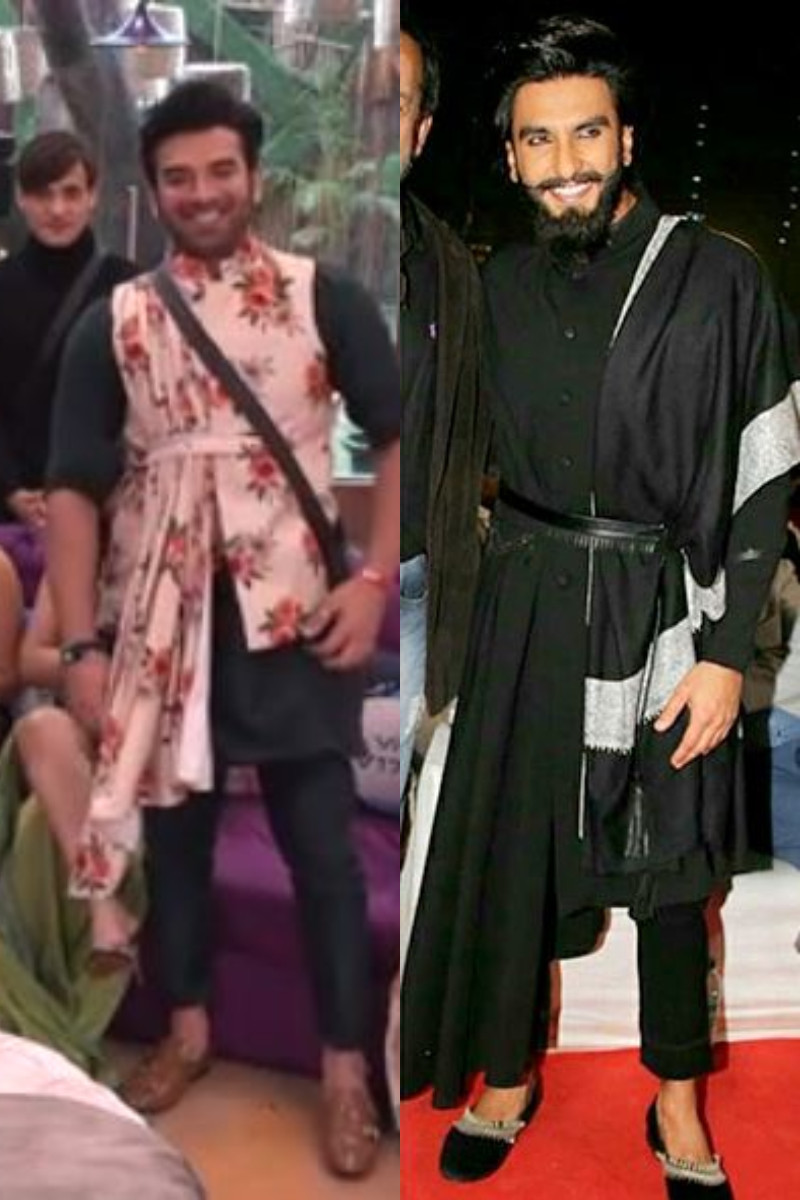 This is the first outfit that was noticed by the host of the show, Salman Khan in the first-weekend ka Vaar, and he even said that you resembling Ranveer Singh. Rest all outfits are the proof.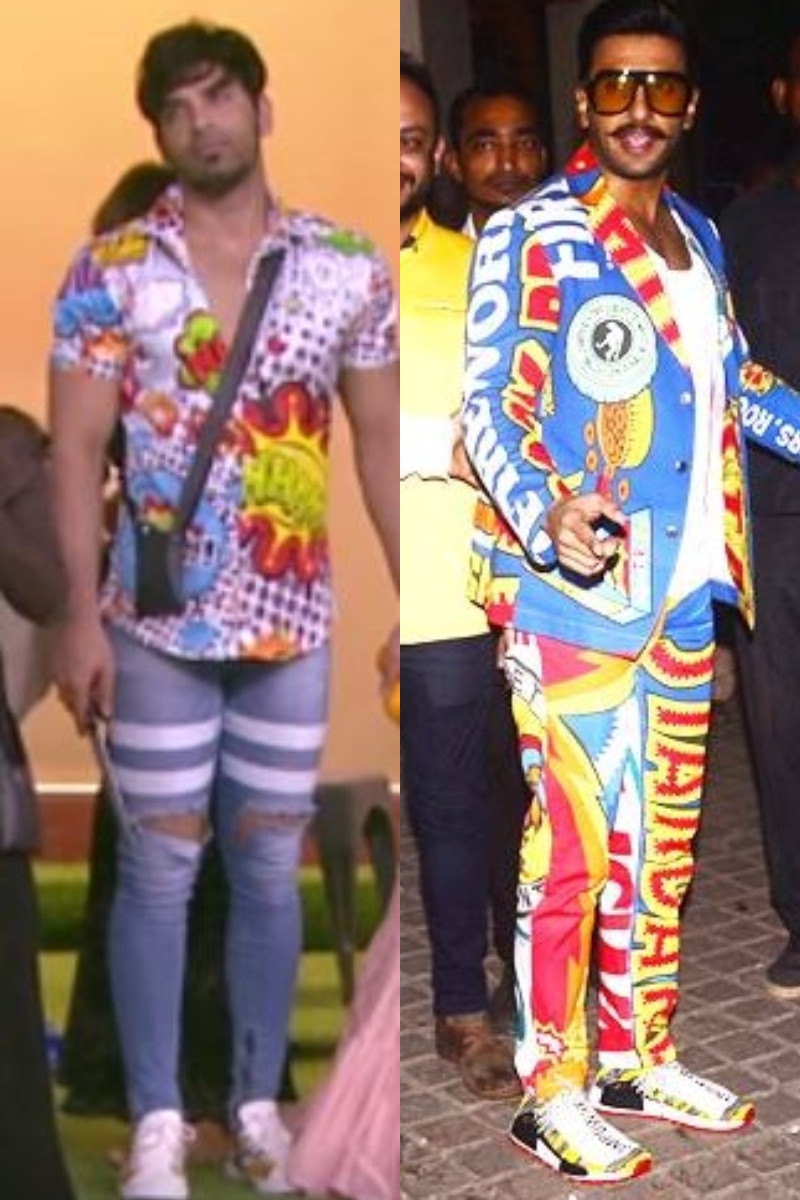 Multi-colored cartoon shirt is favorite of both Ranveer and Paras, he doesn't look confident as the former to carry off those pants.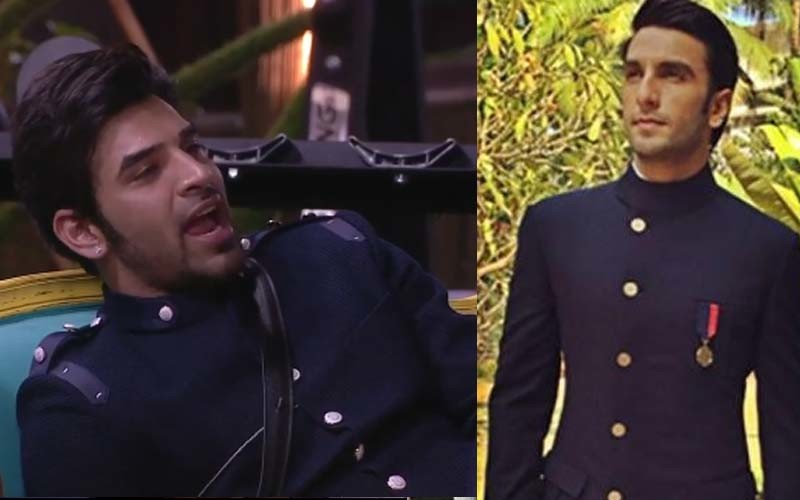 While the pattern and the kurta are the same, the originality comes in with a few extra buttons.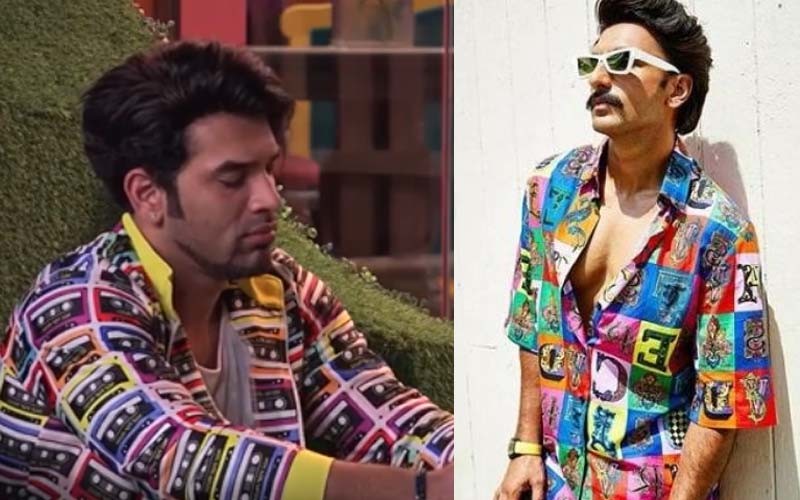 both are in love with colors! Not that we are complaining.