News & Gossip
"I was confident of pulling off the swimsuit scene for Second Hand Husband" – Geeta Basra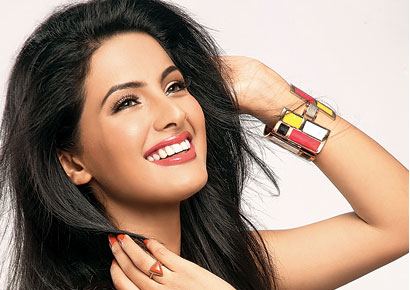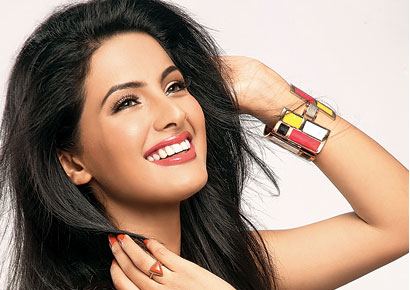 Geeta Basra is back, and she is making a worthy appearance as Gippy Grewal's 'first wife' in Second Hand Husband. For the UK girl with Punjabi roots who has made Mumbai her home for close to 10 years now, it was about time that she did something altogether contrasting when compared to The Train (with Emraan Hashmi) which fetched her quite some acclaim in the bold negative portrayal of a scheming person.
Not willing to be typecast in similar characterization, Geeta decided to wait and watch before something altogether contrasting came her way. This is when a family comedy Second Hand Husband came calling. However, while the film caters to universal audience, there is also a sequence in there which requires Geeta to step into a bikini and show her sizzling avtar.
"Well correction, it is not a bikini but a swim suit," smiles Geeta, "It is my first time though to wear a swim suit on screen. I did that only because of the character I am playing, that of today's young contemporary girl, as well as the trust that I had in my director Smeep Kang. I just let myself go with the vision that he carried for me."
As an individual though, she wasn't apprehensive about showcasing a different facet of her personality.
"I was confident of pulling it off due to my frame," says Geeta, "I was training hard on my body over the years and wanted the right time to come when I could step into this avtar. Since this is a glam role I am playing, I was fine stepping into a swimsuit. Moreover, mujhe pata tha ki yeh scene aise hi nahi daal diya hai. There is a need for that to show who this girl is. She goes to gym, works out and knows the world. Of course most city women are like that and we have added further glam quotient in the character by giving her a hot swimsuit."
Well, if making an impact on the screen is anything to go by, it is working for sure. Now one looks forward to how it plays on the big screen once the film releases all over on 3rd July.
Joginder Tuteja tweets @tutejajoginder Also Follow Filmymantra Twitter Handle @ifilmymantra