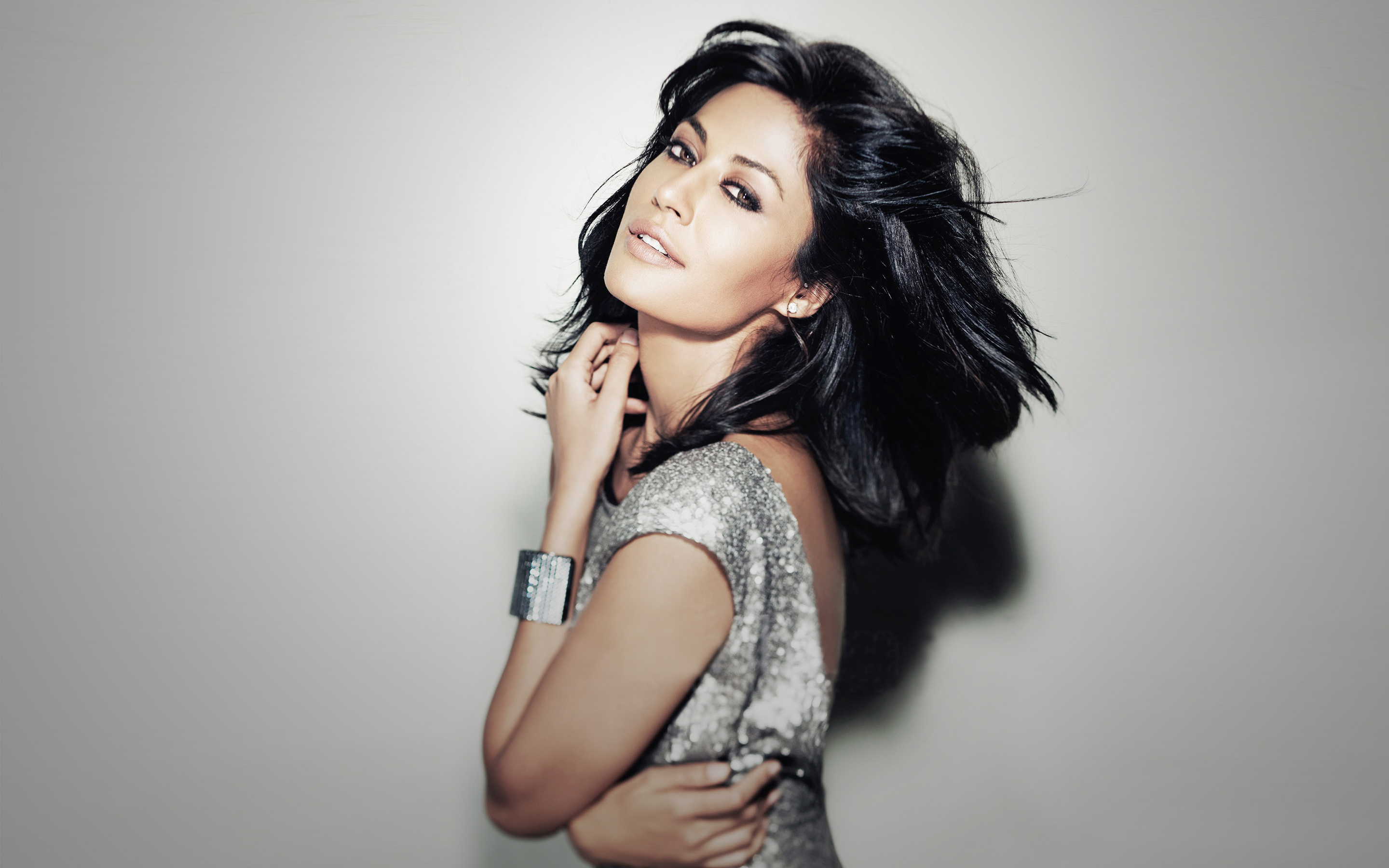 Chitrangada Singh is best remebered for the role in Hazarron Khwahishen, Yeh Saali Zindagi to name a few. However, this beauty has now don the hat of a producer. After a long break the actress comes back as a producer for Soorma, starring Diljit Dosanjh and Taapsee Panu and directed by Shaad Ali. In a candid interview Chitrangada shares her reasons for her absense from cinema and what made her to turn producer.
https://www.instagram.com/p/BQw7SIghYvz/?hl=en&taken-by=chitrangada_809
How did the thought of being a producer of the movie 'Soorma' take place?
Three years ago, I had sort of taken a break and was working on a couple of ideas. There was a romantic film and one more which I wanted to make for myself. At that time, I happened to meet (former) India Hockey captain Sandeep Singh. I got to know about his story. I started writing down, and it got me very intrigued. I realised that this was probably one of the rarest sports comeback stories I have never heard in my life. We heard of people back then in 1952, things that you read in books. But here was somebody who is still playing at that time, he was playing in the Indian Hockey League and was the maximum goal scorer for two consecutive years. So I was like, how is it possible when you were in a coma and in a wheelchair?
I have been around sports people all my life. Sport is the most unkind thing. You have to be in your best form or you are out. Sandeep kept telling me how he went about it, how he fought the battle in his mind, how he handled the crisis at such a young age. I was speechless the whole time I sat with him. I started writing the story. I met him a couple of times and put the story down as to how it happened. It just had to be made. It's a human story.
I was told that no one knows Sandeep Singh, how do you make a hero out of him? Here is a hockey player, not a cricketer. Dhoni, Azharuddin, people know, these are people we have grown up watching. I had to break through that question and tell them why this film needed to be made. It has taken around two-and-a-half to three years. Finally, I feel very relieved but anxious too.
https://www.instagram.com/p/BQw6nTUhJdV/?hl=en&taken-by=chitrangada_809
Is being a producer difficult than being an actor?
Having been a producer now, I feel production is far more difficult and challenging than acting. It's very challenging to get the right people on the board and to get things done in a proper way. There are challenges and difficulties in handling and managing people. Line Production is a very difficult task. So, I really feel that production is much difficult and I have deep respect for all the producers now. Though, producing is not easy, acting is always my first love.
You have been missing from the silver screen for quite sometime now, what was the reason for not doing more films as an actor?
I was caught up with my personal issues for few years and couldn't manage my professional space together. So, my professional space took a back seat and I focused more on my personal space. It was really important for me to sort out that too. So, I missed out on two important big films at that point of time. I knew that people were reaching out to me for projects. But, I don't have any regrets for the same. I feel it is very important to do good work which will remain etched in the minds of the audience. If an actor makes an impression through a performance, it does not get easily forgotten by the audience. It stays in their minds forever. So, I feel it is not about constantly doing something or the other to be relevant. Yes, I have had long breaks in my career and I am thankful for my audience and the industry for the acceptance of my comebacks.
https://www.instagram.com/p/BQw6VxAB2e8/?hl=en&taken-by=chitrangada_809
How was the entire working experience with Diljit Dosanjh and Taapsee Pannu as the lead characters in the film?
Diljit fit the bill perfectly to play the character of Sandeep Singh. It was really important to get the right actor on board because it's a biopic. He has resemblance to that of Sandeep and I really wanted him to come on board. Though he had few reservations because he hasn't played hockey anytime in his life, we eventually brought him on board. Taapsee Pannu too was my first choice for the role. She is perfect.
https://www.instagram.com/p/BQuVDkhBxI6/?hl=en&taken-by=chitrangada_809
You will be seen sharing the screen space with the man in news, Sanjay Dutt. How was the entire experience of working with him in 'Saheb Biwi Aur Gangster 3'?
It was lovely. It was so much joy to work with an actor like him. Sanjay is the most kindest and nicest person I have met in the industry. He used to be very quiet on set. I enjoyed and had a great working experience with him. I am a huge fan of Sanjay Dutt, it was indeed an amazing experience working with Sanjay Dutt he has been an amazing co-star to work with.