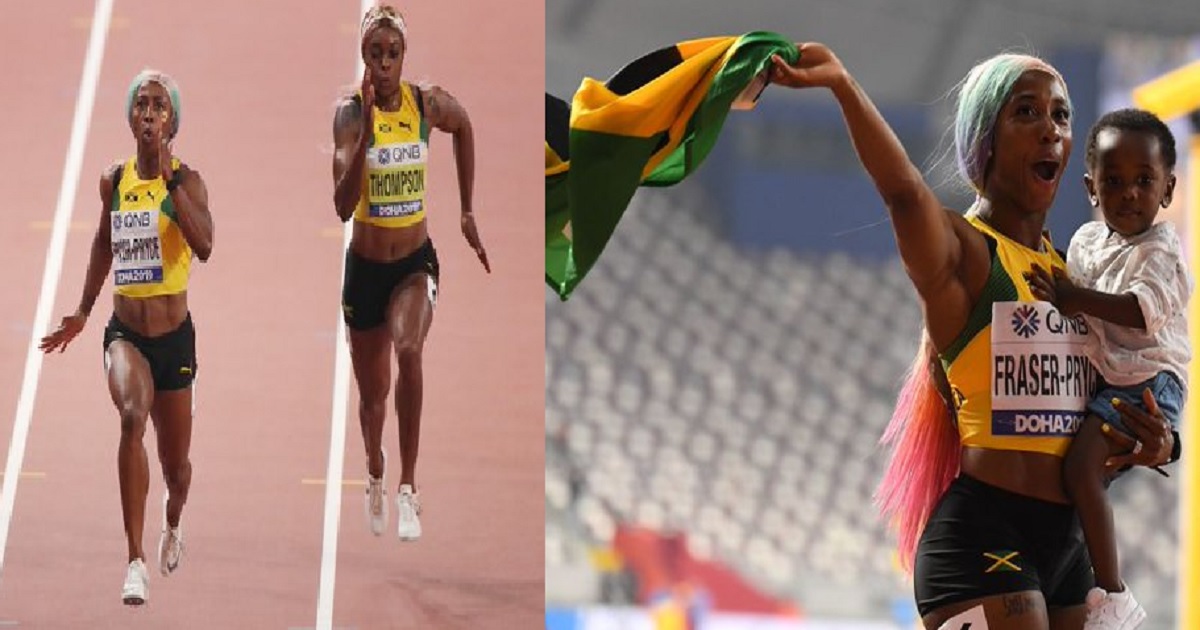 Shelly-Ann Fraser-Pryce won 2-time Olympic and a 4-time World Championships at 100 meters event. She is the first woman to win World Championships title after becoming a mother.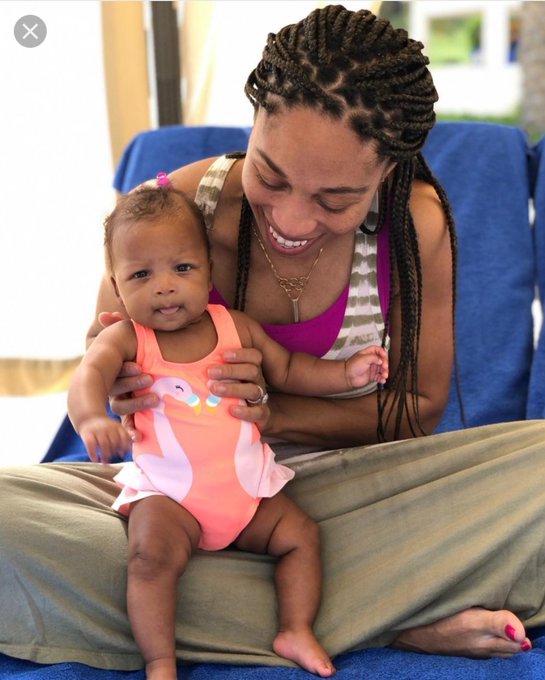 33-year-old breaks Usain Bolt's record and won gold medals in the world championships! She's a mom of a preemie baby who lost her Nike sponsorship because she advocated for pay protection during pregnancy.
Anything I write beyond this will pale in comparison, but let me try.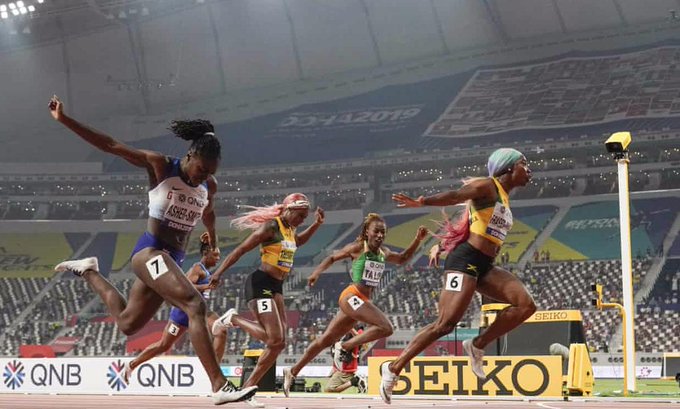 Shelly-Ann Fraser-Pryce's eleven-year reign over the 100m:
Year Event Gold Medal Time
2008 Olympics 10.78
2009 Worlds 10.73
2012 Olympics 10.70
2013 Worlds 10.71
2015 Worlds 10.76
2019 Worlds 10.71
 She was coming after a break that she took while pregnant and was competing with the best around the world. However, in her typical style, she did what had never been done before.
Shelly-Ann Fraser-Pryce just took off! All eyes are on her for #Tokyo2020! #WorldAthleticsChamps pic.twitter.com/Ykxzgev16k

— Jared Cruz-Aedo (@jaredcruzaedo) September 29, 2019
When she won the race the best part of her life was the pictures of Shelly-Ann holding her kid after the victory. "This is a victory for motherhood," she told AP.
In an interview, she revealed that "My secret is just staying humble and just know who you are as a person and athlete and just continue to work hard. It's a wonderful feeling having my son witnessing this."
"The females keep showing up." — Shelly-Ann Fraser Pryce, holding 2-year-old Zyon, after winning the world 100m title at age 32, oldest ever and 11 years after her Olympic debut title in 2008 (when she wore braces). pic.twitter.com/d4qHieGLJS

— Nick Zaccardi (@nzaccardi) September 29, 2019