News & Gossip
Censor Board Clears Anushka Sharma's NH10 after 9 Cuts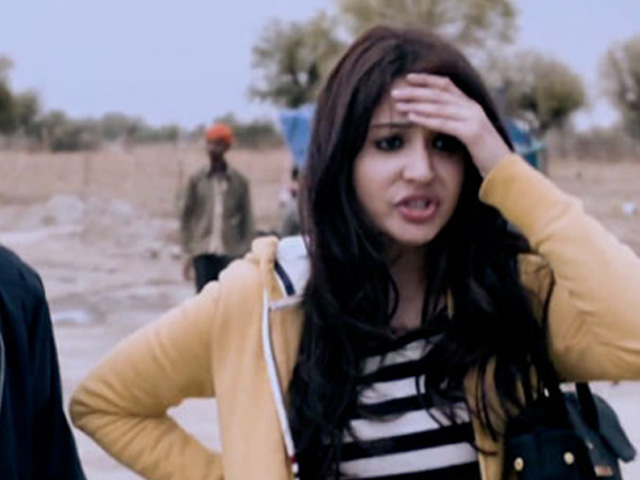 Censor Board Clears Anushka Sharma's NH10 after 9 Cuts
CENSOR BOARD GIVES 'A' CERTIFICATE TO ANUSHKA SHARMA'S NH10 AFTER NINE CUTS, LABELS IT A LENIENT DECISION AS THE FILM DEALS WITH WOMEN EMPOWERMENT
The Censor Board's revising committee granted an adult certificate to Anushka Sharma's first home production NH10 on Wednesday, effecting nine cuts in all.
The screening chaired by Board chief Pahlaj Nihalani told the makers that he was being "liberal" with the certification as it dealt with an important subject of women empowerment, says the film's director, Navdeep Singh.
"Initially, they asked for 30 audio and video cuts, but we justified our position and the cuts came down to nine. There was an argument over the word kutti which I insisted on retaining, but Mr Nihalani just didn't agree, so we decided to comply as we don't have the time to take the film to a higher forum," he adds Navdeep states he has no issues with an 'A' certificate. "We knew it was coming the day we started the film," he says.
The film as submitted to the Board last week, but the examining committee saw it only on Monday. A source says, "Three members on the panel objected to the violence, more than the cuss words, arguing it was unfit for public viewing. Two others were willing to clear the film with an 'A' certificate with a few cuts."
Given this deadlock, the producers then took the film to the revising committee, which finally cleared it today. It was initially planned for a March 6 release to pre-empt the problem of having issues of cuss words which could have landed them in trouble with the Censor Board. Its trailer has not been screened on television for as its content has been adult-certified too.
The film is based on a young couple, Anushka and Neil Bhoopalam, whose road trip goes awry after an encounter with a group of violent criminals. Darshan Kumar will be seen in a negative role.