News & Gossip
CBI rejects SSR's family's claims on diversion from death to drug case; Issues official statement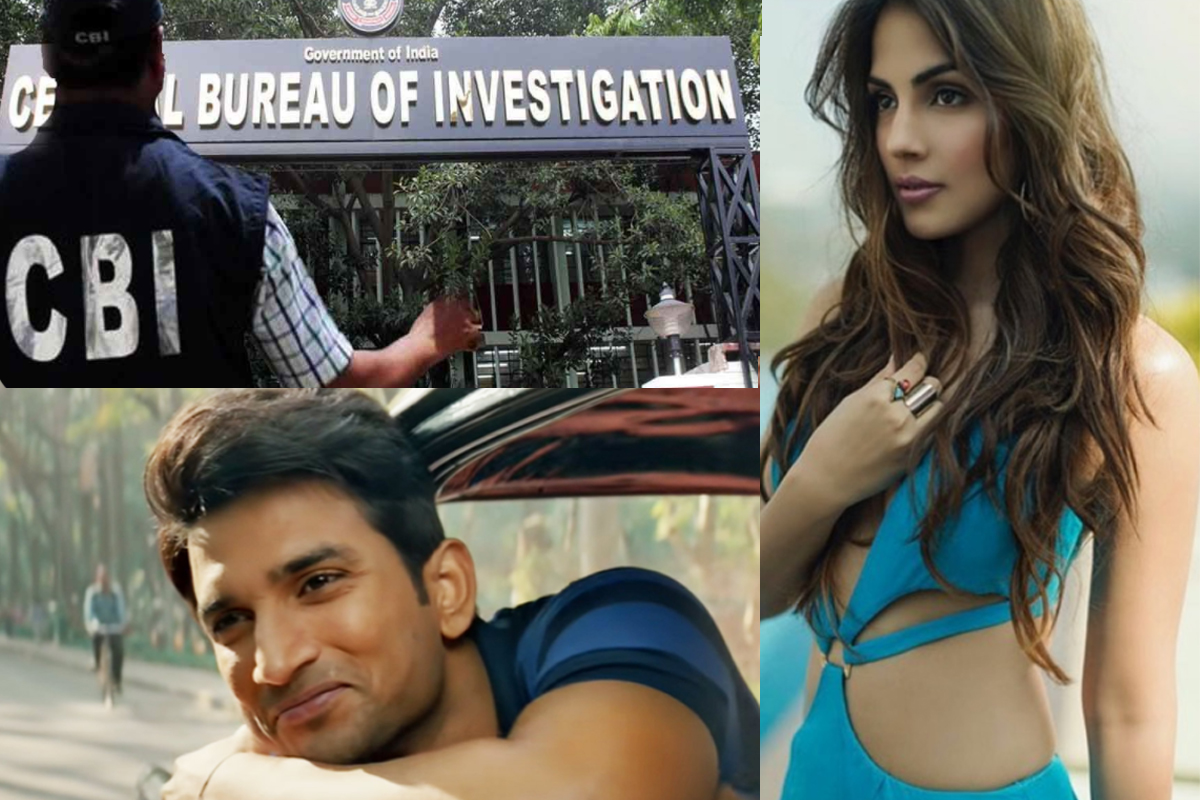 The high profile case of Sushant Singh Rajput's death has seen many shocking turns, from claims of his alleged murder to uncovering new drug angle, all the three central investigating agencies; CBI, ED and NCB have excavated what was not known before. In its efforts to dig out the true reason behind the late actor's death, the Central Bureau of Investigation, which is spearheading the investigation, has also seen criticism from many including Sushant's family who have alleged that the case has been diverted from death to drugs.
Recently, Sushant's family lawyer advocate Vikas Singh said that he didn't know where the case was headed and that all attention has now been diverted to the drugs case. To clear the air on its on going investigation in SSR's case, the CBI reportedly issued an official statement where they affirmed that the case is still going on and the agency is looking into all aspects of it.
Denying allegations levelled by Sushant's family lawyer on attention being diverted to the drugs case instead of death, CBI's official statement read, "The Central Bureau of Investigation is conducting professional investigation related to death of Shri Sushant Singh Rajput in which all aspects are being looked at and no aspect has been ruled out as of date. Investigation is continuing."
Meanwhile, advocate Vikas Singh was quoted saying, "Today, we are helpless as we don't know which direction the case is going in. Till today, CBI has not done a press briefing on what they have found out. I'm not happy with the speed at which the case is going."
He also alleged that Rajput's family feels that the probe was being taken in a different direction with more emphasis given to drug angle. "All attention is being diverted towards the drugs case. AIIMS doctor told me that Sushant's death was by strangulation."
For the uninitiated, 34-year-old Bollywood actor Sushant Singh Rajput was found dead on June 14 in his Bandra residence under mysterious circumstances. The Mumbai Police, however, in its report termed it as a suicide case, though, no suicide note was found. These loop holes were highly criticised by many and several conspiracy theories surrounding Sushant's death started to trend on the internet.
People had started to demand a CBI probe and on SSR's father's request and Bihar government's suggestion central government given a nod for the CBI probe which was later accepted by the Supreme Court too. As of now, two more agencies are also investigating the case where Enforcement Directorate is looking into money laundering angle while Narcotics Control Bureau (NCB) is looking into drug angle which led them to possible Bollywood drug nexus with A-listed stars names coming out in open including Deepika Padukone, Sara Ali Khan, Rakul Preet Singh and Shraddha Kapoor. All the actress have been extensively interrogated by the NCB in last few days and they all have denied doing drugs but have reportedly revealed some shocking facts in this drug case.