News & Gossip
Bombay Velvet: If the trailer is this boring, how bad will the movie be?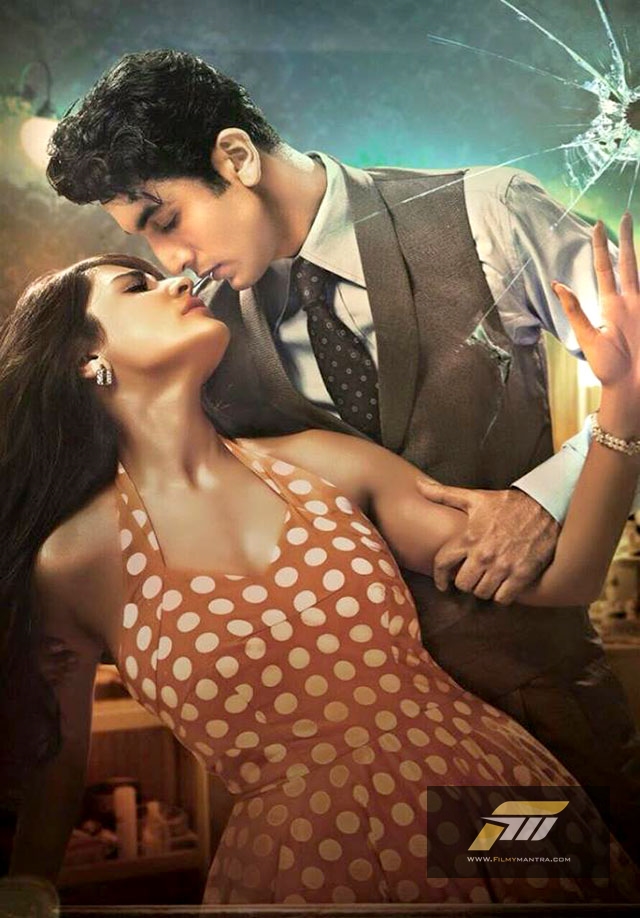 Bombay Velvet: If the trailer is this boring, how bad will the movie be?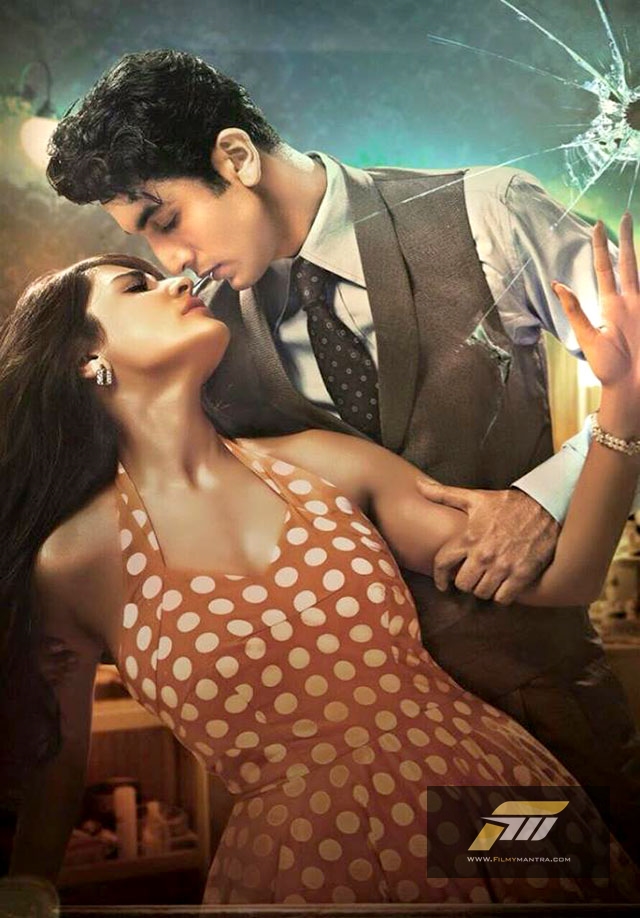 Ranbir Kapoor is Johnny Balraj, a street fighter. He swoops down on a big, balding, Bob Christo-ish fellow and lands punches that sound like a bike ramming into a wall. Why? So that we know Johnny is Very, Very Dangerous. Just in case him telling someone that he'll put a bullet in their head if he runs into them again didn't make that point clear.
Karan Johar is Khambatta, also a thug, only in a tux and a thin moustache. Going by his styling, it won't be entirely wrong to expect his first dialogue in the trailer to be, "Sara sheher mujhe Loin ke naam se jaanta hgai." He too is supposed to be Very, Very Dangerous. Because he sits still, raises eyebrows, sips whiskey, smirks and punctuates every word in each sentence with a pause.
And then there's Anushka Sharma, dressed like a five-year-old's Barbie birthday cake. She is Rosy Noronha, or the 'voice' of Bombay Velvet. She's only a little bit dangerous because she just has one line in which she threatens to kill Johnny. Her single expression – that of a child denied a chocolate –  throughout the trailer is compensated with a zillion hairstyles. A Bindu bouffant, a Sadhna fringe, a Mumtaz hairband and a Jackie Kennedy bob among others. She clearly isn't happy being a singer although singing in bars must have been one helluva lucrative profession in the 1960s, considering her stylish wardrobe.
Together, they are as compelling as Sunny Leone's Hindi.
So what is this trio doing in Anurag Kashyap's much-anticipated Bombay Velvet? Johnny goes from punching people and smooching Rosy to turning into a runaway character from a Quentin Tarantino suit (he's wearing a suit, firing two machine guns and making a face that makes you nostalgic for Suniel Shetty in Border).
Rosy, possibly playing the role of a singer, looks perpetually disgruntled. She shaves off Johnny's moustache — good call, by the way — gets kissed, stares at a negative and generally struts about Mahalaxmi Race Course in impractical outfits. We suspect her research for her role involved watching tapes of an unhappy Jaya Bachchan in Rajya Sabha.
Karan Johar, frame after frame is intent upon reminding the world of the virtues of a lip gloss that lasts.
Set in the 1960s, Bombay Velvet is serious about being vintage. That's why Ranbir Kapoor gets a look that's vaguely reminiscent of his grandfathers, Raj (the moustache and the blazers) and Shammi Kapoor (the hair). Anushka Sharma's eye make-up is heavy and her bouffants are pouffy for much the same reason. Finally, to bring all the nostalgia home, the trailer has a number of sepia frames. Ergo, retro.
Now for the plot: if you can get your head around this trailer you probably belong to that elite and rare tribe that figured out what happened in the last 15 minutes ofInterstellar.  Trailers are supposed to pique interest, introduce characters and plots, and generally offer the public a sense of what the film is about. Bombay Velvet seems to want to do things differently. So we get a jumble of information, a soundtrack that booms and bounces, and a trailer that feels like it's entirely too long.
Johnny earns his living by fighting, supplements his income by working with some smugglers, and dreams of becoming a "big shot". The just slightly-sleazy Khambatta decides he could use a man like Johnny. In the middle of all this skulduggery, Johnny claps his eyes on Rosy and they fall in love. Only Rosy has her own secrets — one of which is the negative of a photo that a gravelly-voiced man insists could set Bombay aflame if it reached the wrong hands — and a serious pout. Khambatta keeps knocking back the whiskey. Johnny tries to get in on some shady deals. Rosy and he meet in hotel rooms. All three attend events that require bow ties on the men and fascinators for Rosy. Somewhere along the way, Johnny figures Rosy's betrayed him and he wants to kill her.
It is, to quote an oft-used Bollywood tagline, a violent love story.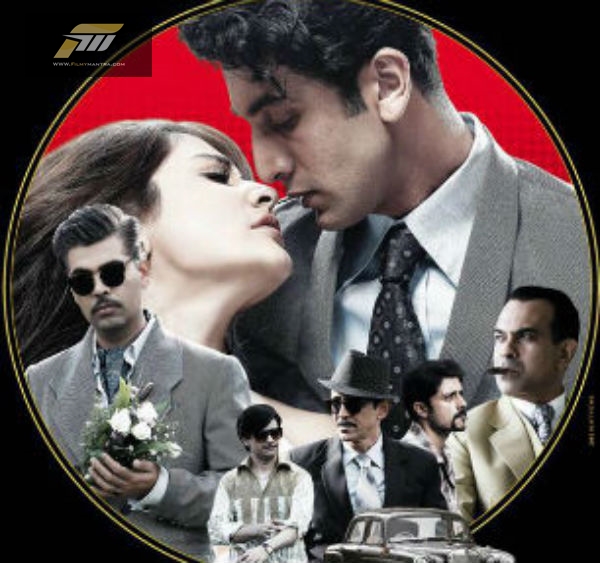 That the dialogues of Bombay Velvet are as baffling as Markandey Katju's poetry doesn't help. "Ab ghora decide karega kaunsa jockey uske upar baithega," Johnny says to someone at one point. (Now the horse will decide which jockey will ride him) Try not to think of the Pepsi ad in which Kapoor played a jockey while hearing that line. It's supposed to be intimidating, but comes across as farcical instead.
There are two critically important questions that the trailer of Bombay Velvet raises. One, is the trailer just lowering expectations so that we're all pleasantly surprised by the film when it eventually releases in May? Two, is director Anurag Kashyap still smoking whatever he was inhaling while making No Smoking?
On the plus side, given how good Kapoor and Sharma are at onscreen chemistry and romance, at least that's one part of Bombay Velvet that's promising.