Specials
Bollywood Celebrity Cameo Appearances That Went Unnoticed
Bollywood always surprise their audiences with special little surprises in their films. Including a sensational item song or an exquisite cameo appearance of any actor will certainly create a tempting treat to the common people.
They say good things come in small, tiny packages. The same rule applies to movies too in which guest appearances by some actors brings glamor to a movie. The celebrity cameo appearances are designed to give a little surprise to the spectators in a special way. This is just to promote the film or to enhance the traffic. Yeh Bollywood ka Style Hai!
Whether there be a small role, a dance number or even stars coming out as themselves, the cameos are not so underestimated part in a movie. The audiences actually love these cameo roles. But being a small role sometimes, the celebrity cameo appearances are unnoticed otherwise if not closely paid the attention.
Filmymantra takes a charge in presenting some best cameos in Bollywood. Enjoy and recall with complete attention. Blink your eye and you will miss it, I bet!
Shahid Kapoor Celebrity Cameo In Taal and Dil Toh Pagal Hai
Shahid Kapoor, an innocent, sweet-looking guy stole a million hearts long before. In the initial stage of his film career, Shahid danced behind the Bollywood beauties. The bubbly faced young actor struggled a lot in early stages. He waited patiently in the background not only in one but in two movies. He learned each dance steps thoroughly and thus, is a vibrant dancer now. Shahid didn't hesitate in dancing behind the two Bollywood beauties, Aishwarya Rai Bachchan in "Taal" and Karisma Kapoor in "Dil Toh Pagal Hai".
Anushka Sharma Cameo in Munnabhai MMBS
Really, How I missed her appearance in the movie? Well, yes, Anushka came in the limelight lately, for making her first debut appearance in 2003's Munnabhai MBBS. The lady love of Indian cricketer Virat Kohli and the leading lady in the movie "PK", first silver screen entrance was with Sanjay Dutt. OMG, Unbelievable! Actually, she appeared in a window display in the film. Her picture went viral, goes back to the days when Anushka was a model. She later got a break in Rab Ne Bana Di Jodi with King Khan. Hmmm… gonna watch Munnabhai again to see Anushka!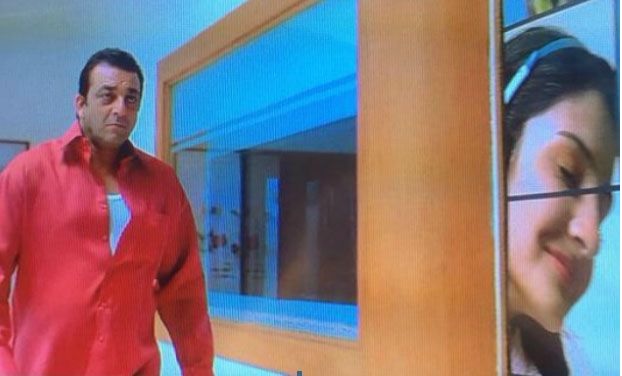 Priyanka Chopra cameo In Ra.One
One of the Favorites of Shahrukh Khan, Priyanka made a small appearance in the movie Ra.One. It was a much-hyped movie in 2011 in which there are cameo roles of Sanjay Dutt as well as of Piggy Chops too. In a sequence, when the little boy Prateek is in a dream, where Sanjay Dutt as a Khal Nayak had captured Priyanka Chopra who plays a desi girl and G.One came to rescue her. Her appearance was too short, but it was worth in the film. I wonder, how we as an audience unnoticed her.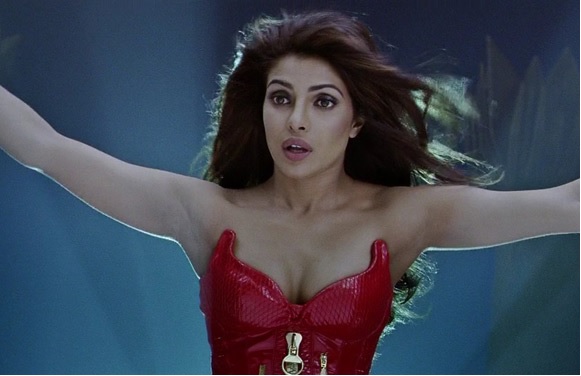 Kareena Kapoor aka Bebo in a stunning dance performance in "Billu"
Sizzling star of B-Town, Kareena had not done many cameos. But she did it for a song 'Marjaani Marjaani' in "Billu" starring Shahrukh Khan. She did the song for free! Cool! It shows the helpful nature of B-Town which is admirable. The song was super-duper hit and Kareena's performance was absolutely eye-catchy. The dance number with SRK was shot in Billu's village. Kareena was perfectly suitable for this song and no other actress could justify the song like Kareena. I love the song, Don't you?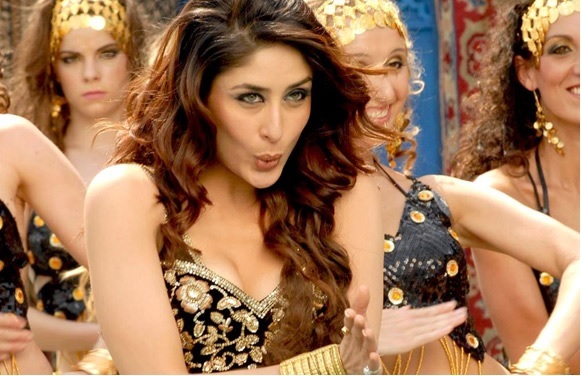 Ayan Mukerji played a cameo in Yeh Jawaani Hai Deewani
Blink your eye and you surely gonna miss this character. It is all known that the director Ayan Mukerji is Ranbir Kapoor's wing man. The duo shares exquisite relationship and bonding. But are you aware that Ayan was by Ranbir's side when he proposed her co-star Deepika in the film? Did you miss him? Well, watch the film once again and find Ayan besides Ranbir. He was also in one more cameo role, in a song "Tumhi Dekho Na" in the film "Kabhi Alvida Na Kehna".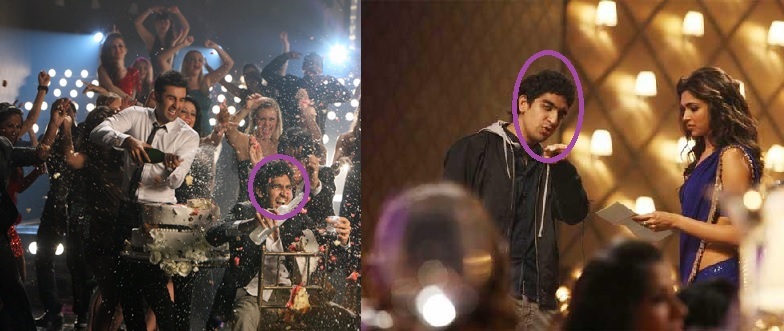 Akshay Kumar in Om Shanti Om
Remember the Star Award Function scene in the film? When Om Kapoor (Shahrukh Khan) is being nominated for best actor category, in that list, Akshay Kumar and even Abhishek Bachchan were seen. Om Shanti Om was yet another star-studded affair where the director successfully managed to cast as many as actors and actresses in a song. Akshay Kumar's cameo role was a representation of his "Khiladi" image. In a scene, he dodges bullets of his enemies with his cup-shaped hands and shoots them back with his gun from his pelvis area. It was actually a fun-filled scene and nobody other than Akshay Kumar could do justice with that scene. A superbly talented action sequence ever saw!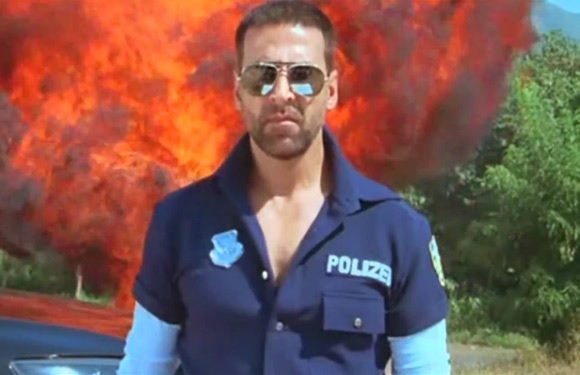 Vidya Balan's surprise cameo in Once Upon A Time In Mumbai
The recently released sequel of the film Once Upon A Time In Mumbai may not have gathered audiences, but Vidya Balan's entry certainly have made a surprise to all of us. The cameo was not revealed by the directors during promotions or nor shown in the trailers, so, when Vidya surprisingly appeared on the big screen for a song wearing a Burkha, it was indeed a delightful surprise for the spectators and for Vidya's fan.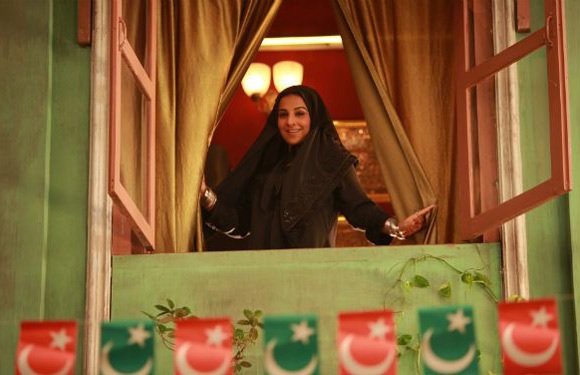 Uday Chopra celebrity cameo In the Famous DDLJ
Yashraj banner is very fond of revealing cameo's in their every film. How DDLJ (Dil Wale Dulhaniya Le Jayenge) could remain back? Well, Uday Chopra, the youngest lad in Chopra Khandaan, cameo in his brother's movie. He showed his bicycle driving speed and sense in a scene in which Kajol, the leading actress of the film was also pictured. I really wonder, do there was a need of Uday Chopra in the film? Anyways, we got to know that Uday can ride a bicycle, lol!
Well, cameos have always added some pixie points in some movies that absolutely are publicity stunts. But unfortunately, the stars go surprisingly unnoticed. Still, the celebrity cameos are always cherished and worth remembering.