After giving us so much of entertainment for 104 days, Bigg Boss Season 12 has come to its end. Tonight is the night when BB12 finale takes place and one contestant among Top 5 will walk away with the trophy. The grand finale of the highly controversial show will be grand in every sense with some spectacular performances and everyone's favorite superstar host Salman Khan. As you may know, Dipika Kakar, Sreesanth, Deepak Thakur, Karanvir Bohra, and Romil Choudhary entered in the finale after Surbhi Rana was eliminated in mid-week eviction.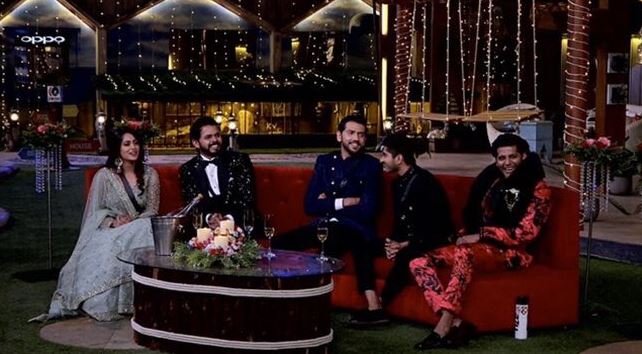 We have learned that Karanvir Bohra and Romil Choudhary were the latest contestants who got out from the finale after reaching so close to the trophy. Karanvir secured the fifth spot, whereas Romil came at fourth place leaving Sreesanth, Dipika, and Deepak in Top 3.
If you watch Bigg Boss 12 closely, you must have noticed that the final fight will be between brother-sister duo Dipika Kakar and former cricketer S Sreesanth. However, we have now learned the name of Bigg Boss 12 Winner.
If a report of Bollywood life has anything to go by, it is none other than former Indian pacer S Sreesanth. He will take the trophy and prize money, whereas Dipika will be the runner-up. According to the early predictions of the insiders, Sreesanth will emerge as the winner of Season 12 of highly controversial show.
Sreesanth has been the highlight of Bigg Boss Season 12. He is the reason behind all the success of Bigg Boss 12, so it won't be a surprise if he wins the trophy.
Read More: Bigg Boss जीतने वाली 'दीपिका' अपना चुकी हैं इस्लाम, अब फैज़ा है इनका असली नाम
What do you think? Do you also consider Sree as BB12 Winner? Tell us your thoughts in the comment section down below.