News & Gossip
Bigg Boss 10, Episode 87: Will Manveer-Manu Friendship Survive In The House?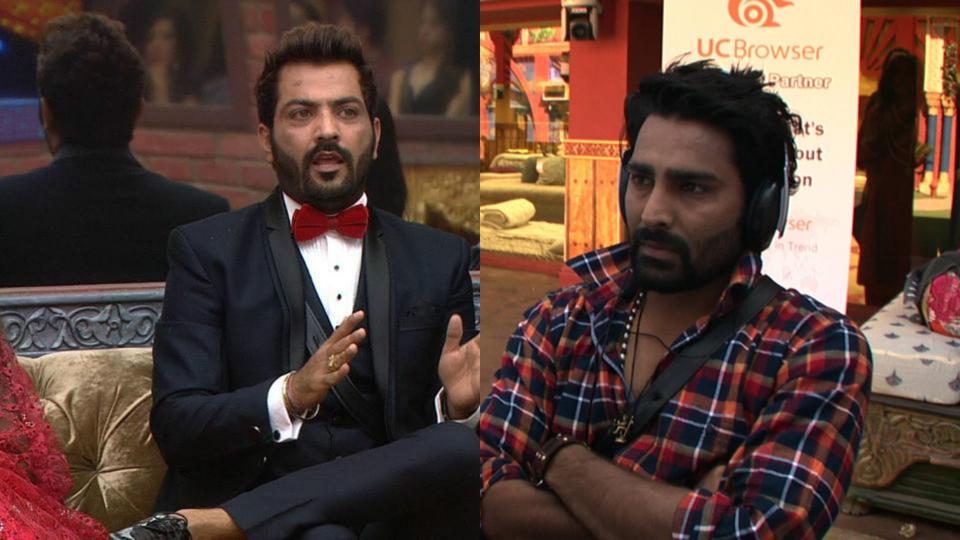 Bigg Boss 10 has first time witnessed celebs with commoners together in the house. This twist in the show has made this season a worth watchable. Right from the beginning, we have seen that Manveer and Manu shares a good bonding together. But from last few weeks, it seems that their friendship is on the toss!
In this Week's Wednesday episode, we have witnessed a lot of drama and enthusiasm. Earlier, we have seen that Manveer and Manu won the solar orbit task. After winning this task, they were asked to go to the Inorbit Mall in Vashi to seek votes. Well, when they both were arrived at the Mall, people were chanting the name of Bani Bani! Finally Manveer won it!
In the Wednesday episode, Manveer was seeing talking to Monalisa, to whom he was complaining about Manveer. He says that he always sacrifice for Manveer so that he win the task. Later, when Manveer won the ticket to finale, Manu goes on to say that he was happy for Manveer's win but upset because he couldn't become the captian after the loss.
Manu's reaction distressed Manveer in a big way, as he thought that Manu could have taken his loss sportingly. Soon he told to Manu that he didn't want to hear anything and left the spot. Well, these situation clearly says that the things are not good between the duos. On this particular episode, we also witnessed that Manu threw Bani's bowl due to which she was out of the task. Well, she wasn't unhappy with her loss but she was upset because Manu told her that he won't do anything to her. Manu later tried to clarify that he had no choice because she and Manveer has blocked his path! soon Bani started crying!
Finally we saw that, Manveer and Manu told Bani J that people were chanting her name inside the mall when they arrived to seek votes from them.
Overall, the equation between Manveer and Manu is still not right. Let's see how their friendship will turn in the semifinal and final week.
What are your thoughts about Manveer and Manu Punjabi's friendship? do let us know in the comments section below.