Specials
Beet Jaania ' N ' , The Next Track From The Black Prince ' Is A True Expression Of Eternal Love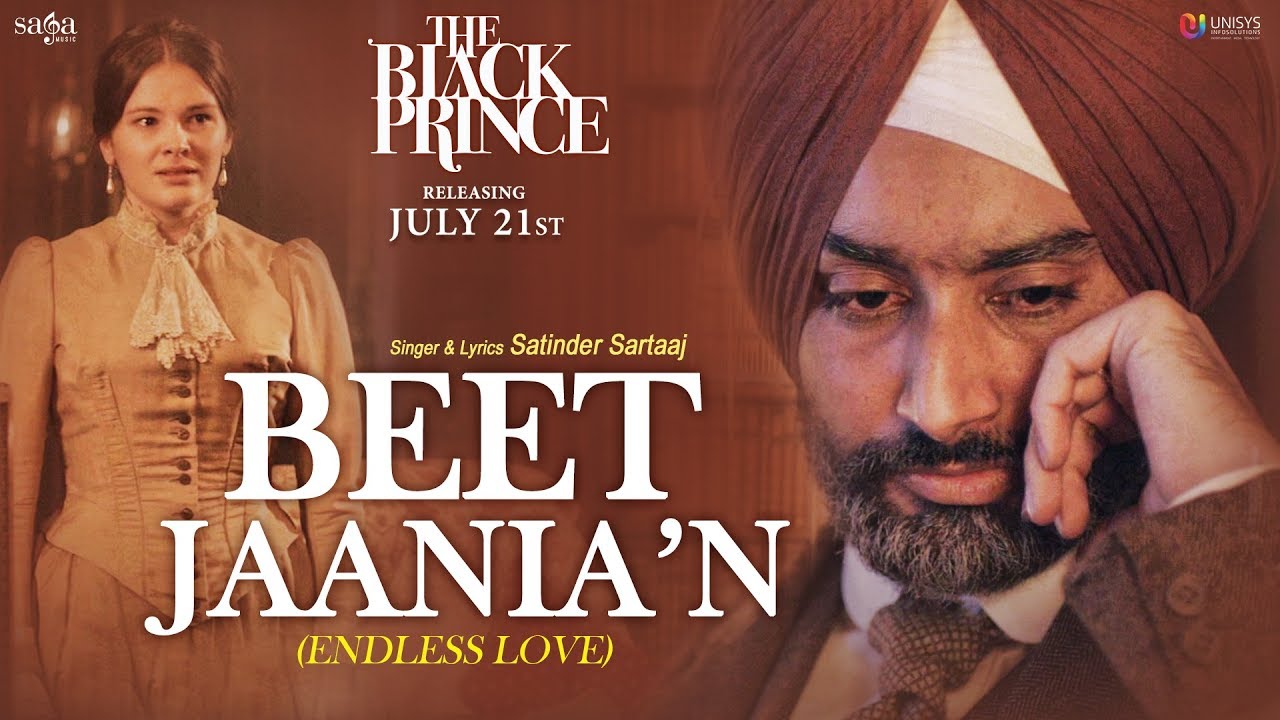 'Satinder Sartaaj' and UK based female singer 'Dee Ajayi' have lent their voice to this soulful track.
'The Black Prince', upcoming film, which is based on the life and history of Maharaja Duleep Singh will witness Punjabi Sufi singer Satinder Sartaaj and Veteran actress Shabana Azmi in the key roles of Maharaja Duleep Singh, and Maharani Jindan Kaur respectively.
The all new track 'Beet Jaania'N' was released of late. This magnificent track sang in the backdrop of the last moment before the separation between Maharaja Duleep Singh and his wife Bamba Muller truly signifies the pain of detachment from a beloved.
Satinder Sartaaj, who is blessed with a serene and blissful voice, has crooned this song and brought out the emotional elements of love, separation, solitude, and endless waiting.
Dee Ajayi, a UK based female singer has beautified the entire song with her verse symbolising an unending and undying hope of holding on until the end.
The song is bound to drift the audience with its heartfelt theme and melody.
'The Black Prince' is all set to hit the silver screens of July 21, 2017, in 3 languages- Hindi, English, and Punjabi.
Check the link below.