Reviews
Badlapur Review | FilmyMantra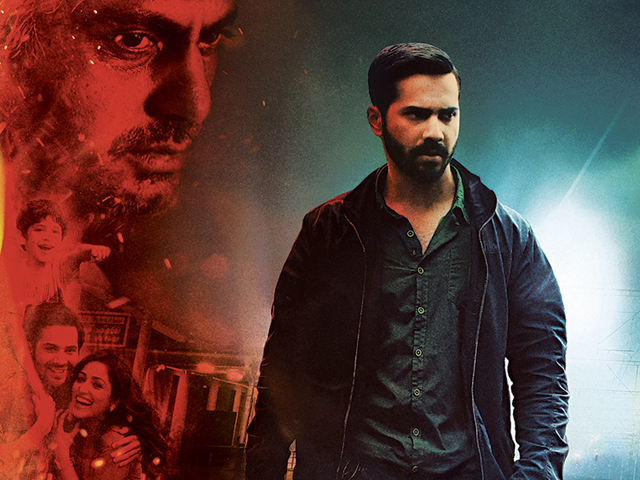 [wp_lightbox_prettyPhoto_image link="https://filmymantra.com/wp-content/uploads/2015/02/Varun-Dhawan-Badlapur-Review.jpg" description="" source="https://filmymantra.com/wp-content/uploads/2015/02/Varun-Dhawan-Badlapur-Review.jpg" title=""]
Star Cast: Varun Dhawan, Huma Qureshi, Yami Gautam, Nawazuddin Siddiqui, Vinay Pathak
Director: Sriram Raghavan
What's Good: Badlapur is a complete performance driven film. It is one of the best neo-noir representation in Indian cinema. The film has the right amount of gore and will leave its bitter taste on your tongues.
What's Bad: After being glued to your seats for the first half, the film loses its grip in the second half to a dragged ending. Also the vengeful story lacks a little luster in terms of a complete revenge climax.
Loo break: None required!
Watch or Not?: Badlapur is not everyone's Cup of Tea, it's black coffee! This film deals with dark humor and so if your taste buds can enjoy bloody revenges, you will savor this as a delicacy.
[wp-review]
Raghu (Varun Dhawan) is a happy content man who has a beautiful wife Mishti (Yami Gautam), his college sweetheart and a son Robin. This fairy tale life comes to an abrupt end when Mishti and Robin are killed in a bank robbery case. Left in a state of shock, Raghu never comes to terms with his life.
[wp_lightbox_prettyPhoto_image link="https://filmymantra.com/wp-content/uploads/2015/02/Badlapur-Movie-review.jpg" description="" source="https://filmymantra.com/wp-content/uploads/2015/02/Badlapur-Movie-review.jpg" title=""]
After one of the robbers, Laik (Nawazuddin Siddiqui) is caught by the police, Raghu tries to avenge his family's loss by forcefully sleeping with Laik's prostitute girlfriend Jhumli (Huma Qureshi) but attains nothing. While Laik is given a 20 year jail sentence, Raghu still harbours an uncontrollable angst inside him which comes out 15 years later when Laik is bailed due to his medical conditions. This where the story starts and the twists keep you hooked into this revenge tale!
[wp-review]