Celebrity News
Arpita Khan Shares A Video Of Salman Loving Ayat Sharma Is Too Cute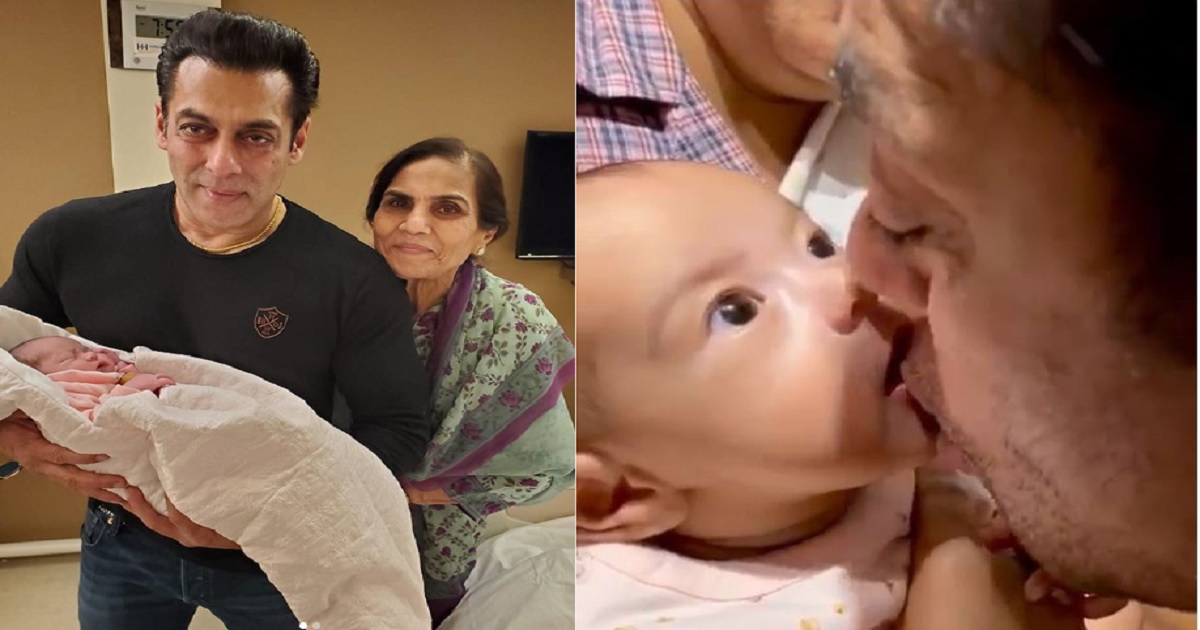 Salman Khan's baby sister Arpita Khan Sharma who gave birth to baby girl Ayat Sharma on December 27 last year on her brother Salman's birthday. She also shared a new photograph on social media. In the photo, Salman Khan is with his mother Salma Khan and cute little Ayat in his hand. The picture received 2million likes in no time.
https://www.instagram.com/p/B7SvMz4JDWu/?utm_source=ig_web_copy_link
She wrote, "There's nothing in this world that scared me & the only reason was I knew I had you by my side & you would never let anything happen to me. Now ayat has been blessed with the same security (sic)."
Before these pictures, Arpita also shared a shot of herself with her kids Ayat and Ahil on Instagram. The picture was clicked by her husband Aayush Sharma.
https://www.instagram.com/p/B7Nxio9J9y8/?utm_source=ig_web_copy_link
Today, Arpita shared a video of Ayat sitting in the nanny's arm and having a love moment and Masti with Mamu Jaan, Salman Khan. she turned 2 months old now and the way she is looking at Salman and opening her mouth and pouting is winning hearts on social media. We have never seen Bhai Jaan having an adorable moment with any kid like with Ayat. Salman is seen giving lots of perk on her lips and her reaction is really cute.
https://www.instagram.com/p/B9bhs0eJC69/?utm_source=ig_web_copy_link
We all know Salman loves kids and his madness for Ahil and now it is Ayat who is having quality times with Mamu. This is the first time we see Salman Having time with any kid to this close and it is really superb.
Arpita Khan captioned it saying,
It was on December 30, 2019, that Ayat was first featured on mom Arpita's Instagram handle. Arpita had shared a series of pictures with the whole family – Ayat, Aayush, Ahil and herself.
"Welcome to our world Ayat," She captioned
https://www.instagram.com/p/B6snftYJMIv/?utm_source=ig_web_copy_link