News & Gossip
Anil Kapoor jokingly touched Salman Khan's feet at AIBA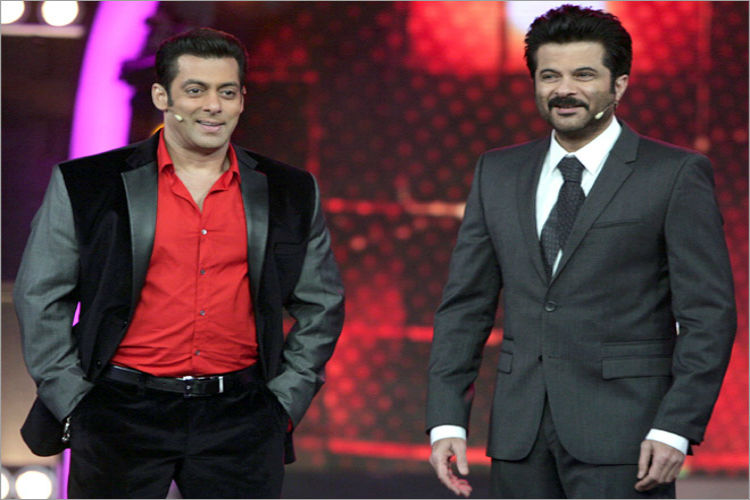 Salman Khan is known for his wisecracks. Funny as they may be he has a way of subtly revealing what's on his mind through his jokes. At a recent award show in Dubai the 'Kick' star had the audience rolling in laughter when he took the stage.
The actor playfully decided to tease his friends in the industry starting off with Anil Kapoor after which the 'Tezaab' actor touched Salman's feet. The 'Partner' actor even shared a fun anecdote about his good friend and director David Dhawan.
Finally he decided to tease Varun Dhawan, who recently bagged a role in Karan Johar's upcoming film 'Shuddhi'. Salman said, "Yeh lo Shhuddhi leke chale gaye(he walked away with Shhuddhi)" Initially Salman Khan was offered the role in the film. However it was Salman Khan, who suggested Varun's name for the part in the film.
He then went on to Karan saying, "Itni badi picture bana rahe ho, iska budget thoda kam kardo. In hone mujhe hi kam kardiya. (You are making such a big film, with a huge budget, lower it. And he decided to take me out from the cast) How sweet of you Karan."
Take a look at the fun here: