News & Gossip
Rhea Chakraborty panics after SC verdict; Says "Please, Don't Arrest Me" – Reports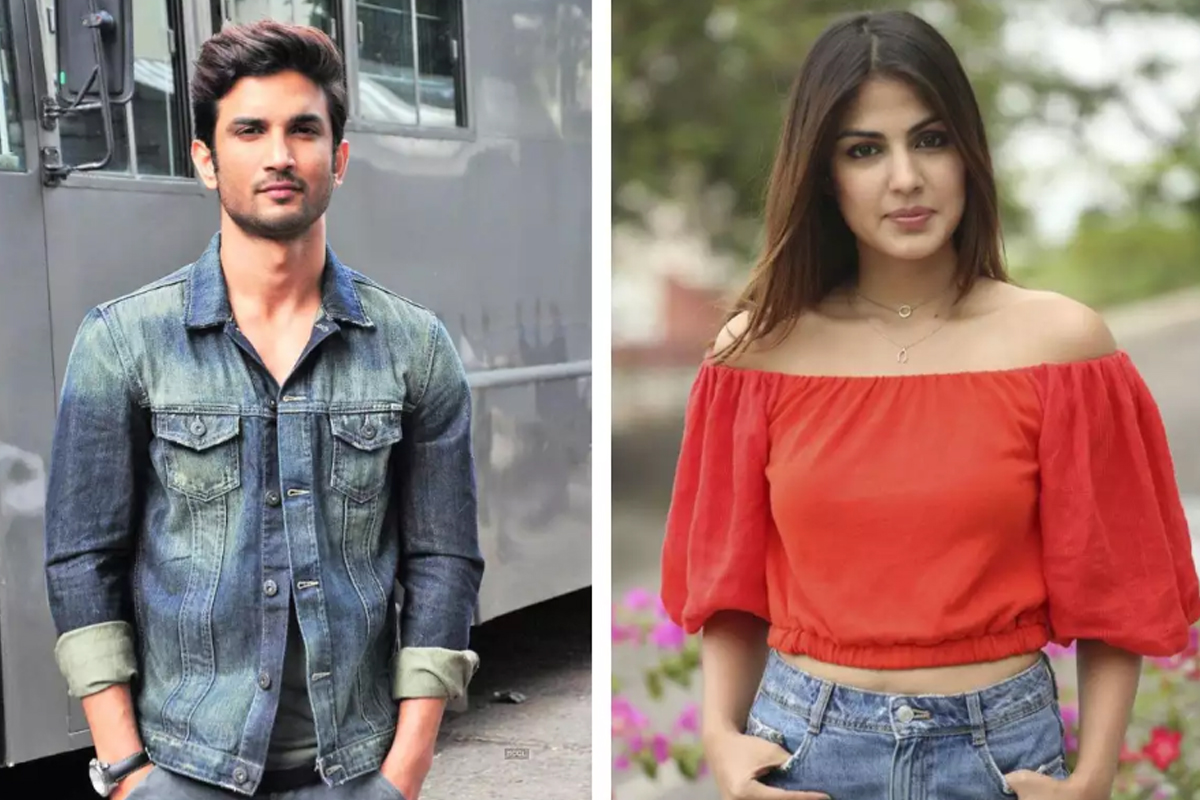 August 5 has been a crucial day in Sushant Singh Rajput's alleged suicide case for mainly two reasons – Rhea Chakraborty's plea hearing was scheduled for today and after a lot of uproar, the Centre has finally given a nod for CBI investigation in the case.
CBI probe seems more promising and gives us hope that the central agency for investigation will solve the mystery behind SSR's death, however, Rhea's plea has attracted a lot of attention and has left everyone shocked as the rumoured girlfriend of Sushant was seen in a state of panic after hearing Supreme Court's verdict.
As per reports, the apex court refused to grant protection to Rhea Chakraborty from coercive action and that soon after the verdict was out, the actress was all worried and in complete shock pleading, "Please don't arrest me." The actress was reportedly panicked as she was denied interim protection, she feared being arrested.
Meanwhile, Bihar police has been alleging for quite a while that Rhea Chakraborty is underground and that they are unable to trace her to record her statement. As per Director-General of Police, Gupteshwar Pandey, "Rhea is absconding."
"Rhea Chakraborty is not in touch with us. She is absconding, she is not coming forward. We don't have any information about her being in touch with even Mumbai Police," the DGP was quoted saying as per reports.
However, the lawyer of the actress, Satish Maneshide, made a statement after the case was transferred to CBI, saying, "The Petition in the SC will be heard in the next week. All concerned have to file their replies in the meantime. State of Maharashtra is directed to place all the investigation steps taken in the case before the SC. We are satisfied with the outcome of the hearing. In view of the pendency of the proceedings in SC Rhea or anyone on her behalf refrains from making any comments in the case."
After Sushant's father KK Singh lodged an FIR against Rhea Chakraborty, and her family under Section 341 (punishment for wrongful restraint), 342 (punishment for wrongful confinement), 380 (theft in dwelling house), 406 (criminal breach of trust), 420 (cheating and dishonestly inducing delivery of property) and 306 (abetment of suicide) of the IPC, at Patna's Vijay Nagar Police Station, the actress has been facing a lot of criticism online. And questions are being asked by Sushant's fans why the actress had left him just few days before his alleged suicide.