News & Gossip
Ankita Lokhande slams ED reports of SSR paying EMIs of her flat; Actress shares bank statement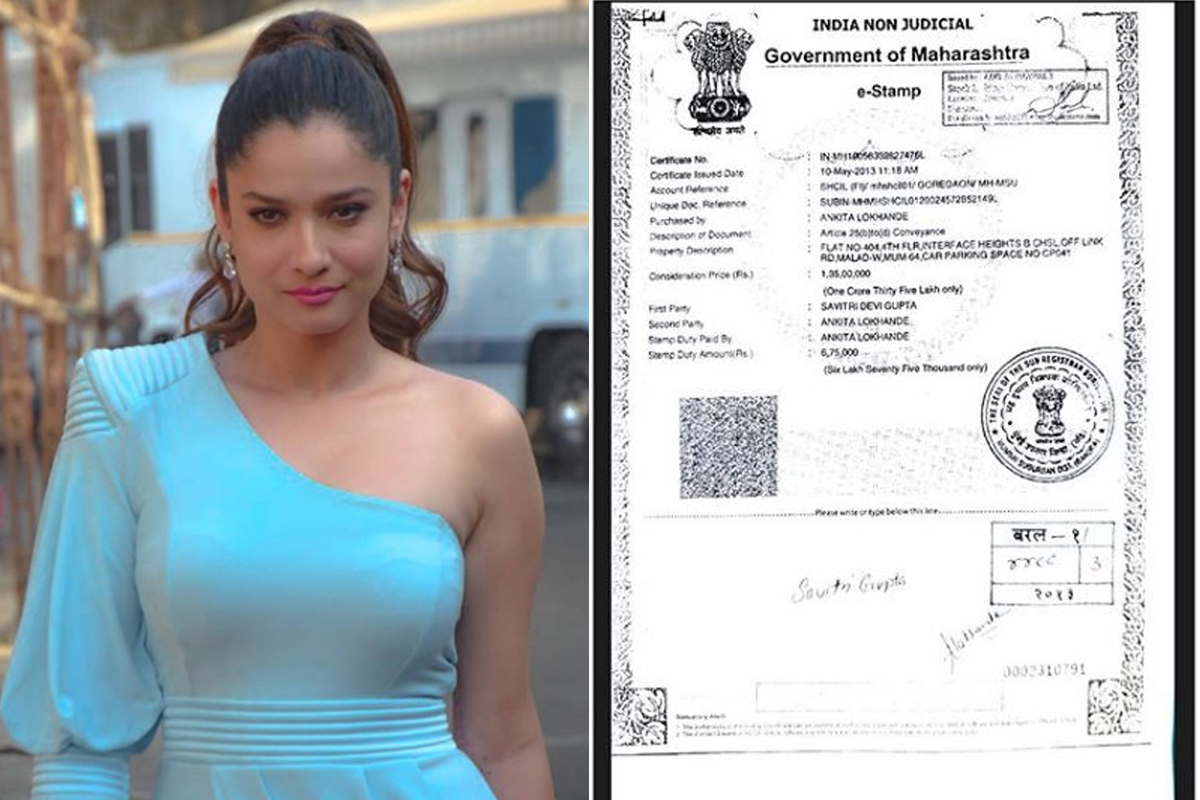 As the high profile case of Sushant Singh Rajput's tragic demise has been investigating by the Enforcement Directorate, a new controversy started to make rounds. On Friday, there were reports that alleged ED claimed that SSR was paying the EMIs of his former girlfriend Ankita Lokhande, on which latter came out to prove her stand and released a series of documents refuting the baseless news.
The whole buzz started after a report surfaced on media platform alleging that ED in its report has said that Sushant was paying the EMIs of Ankita's Malad flat in Mumbai that he bought when the two were in a relationship. The report further stated that SSR had bought a flat in Malad on his name, but after their breakup, he moved out and rent an apartment, while his then girlfriend Ankita continued to stay in the same house. However, another report claimed that the two bought two different flats in the same building and were paying for their respective flats.
Lokhande, who was in a relationship with Sushant for six years before parting ways in 2016, has been raising her voice and extending her support to get the late actor justice. But after this incident, the actress came out with all the legal documents to prove that she was paying the EMIs for her 4.5 crores flat.
Taking to her Instagram account, 'Pavitra Rishta' actress posted a series of pictures of her bank documents with highlighted transaction details of one year flat EMIs statements and the flat registration paper that clearly states that she owns the flat and has been paying the EMIs all by herself. Ankita also wrote a captioned alongside the pictures, "Here I cease all the speculations. As transparent as I could be. My Flat's Registration as well as my Bank Statement's (01/01/19 to 01/03/20)highlighting the EMI's being deducted from my account on a monthly basis. There is nothing more I have to say #justiceforssr."
https://www.instagram.com/p/CD4Tsc5BNhP/
The highlighted transactions showed the statement from January 1, 2019, to March 1, 2020. Supporting and praising the self-dependent actress, SSR's sister, Shweta Singh Kirti commented on Ankita's post, "You are an independent woman and I am proud of you my girl!"
According to a property consulting firm, two different flats with the same carpet area of 683 sq ft were registered on May 10, 2013, and Ankita had paid Rs 6.75 lakh as stamp duty for their respective flats. Flat number 403 belonged to Sushant and 404 to Ankita, and also that their names are still written on the common nameplate area of the building.
To note, the death case of Sushant Singh Rajput is also investigated by the central law enforcement agency, Enforcement Directorate, which is currently investigating a money laundering case linked to the late actor's death. ED has recorded the statements of Sushant's girlfriend Rhea Chakraborty and her family and also staff members of SSR so far.