The two different generations of great actors will be seen together in the film for the first time. Brahmastra is a huge project of three-part, directed by Ayaan Mukherjee, the first part is going to get released in the next 10 months. In the film Black, Ranbir Kapoor was the assistant director of Amitabh Bachchan in (2005). This film also includes Alia Bhatt in a lead.
The film has already created lots of buzz and curiosity among the fans. The fans are really excited to see the top actors in one film. In the Instagram post of Big B featuring Ranbir Kapoor which reveals that his co-star Ranbir is "one of" his "favourites" and wrote, "At work with one of my favourites, Ranbir."
In the photograph, Amitabh Bachchan can be seen sitting on four chairs. Praising Ranbir's talent, Big B wrote in his caption, "I need four (chairs) to keep up his enormous talent."
https://www.instagram.com/p/B8_6wvbhXuh/?utm_source=ig_web_copy_link
Amitabh Bachchan is very active on social media and keeps updating his fans by sharing his work mode pictures from the set directly. The best part of his post is the captions.
Not only on Instagram Big B has posted on Twitter.   He also uploaded some pictures and wrote, "Work starts early…like 6 am. Rehearsing, blocking and then shooting it… with one of my favourites."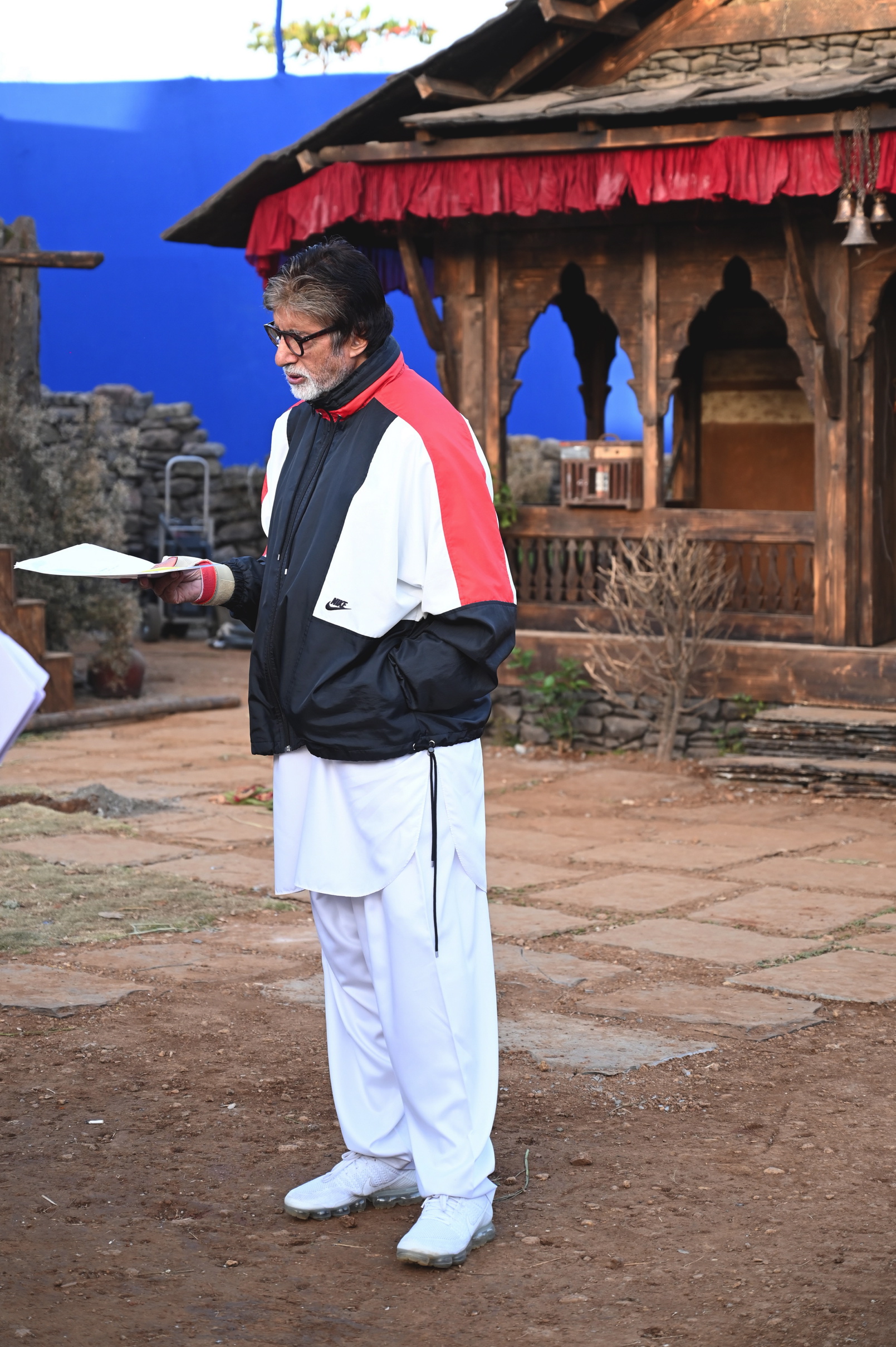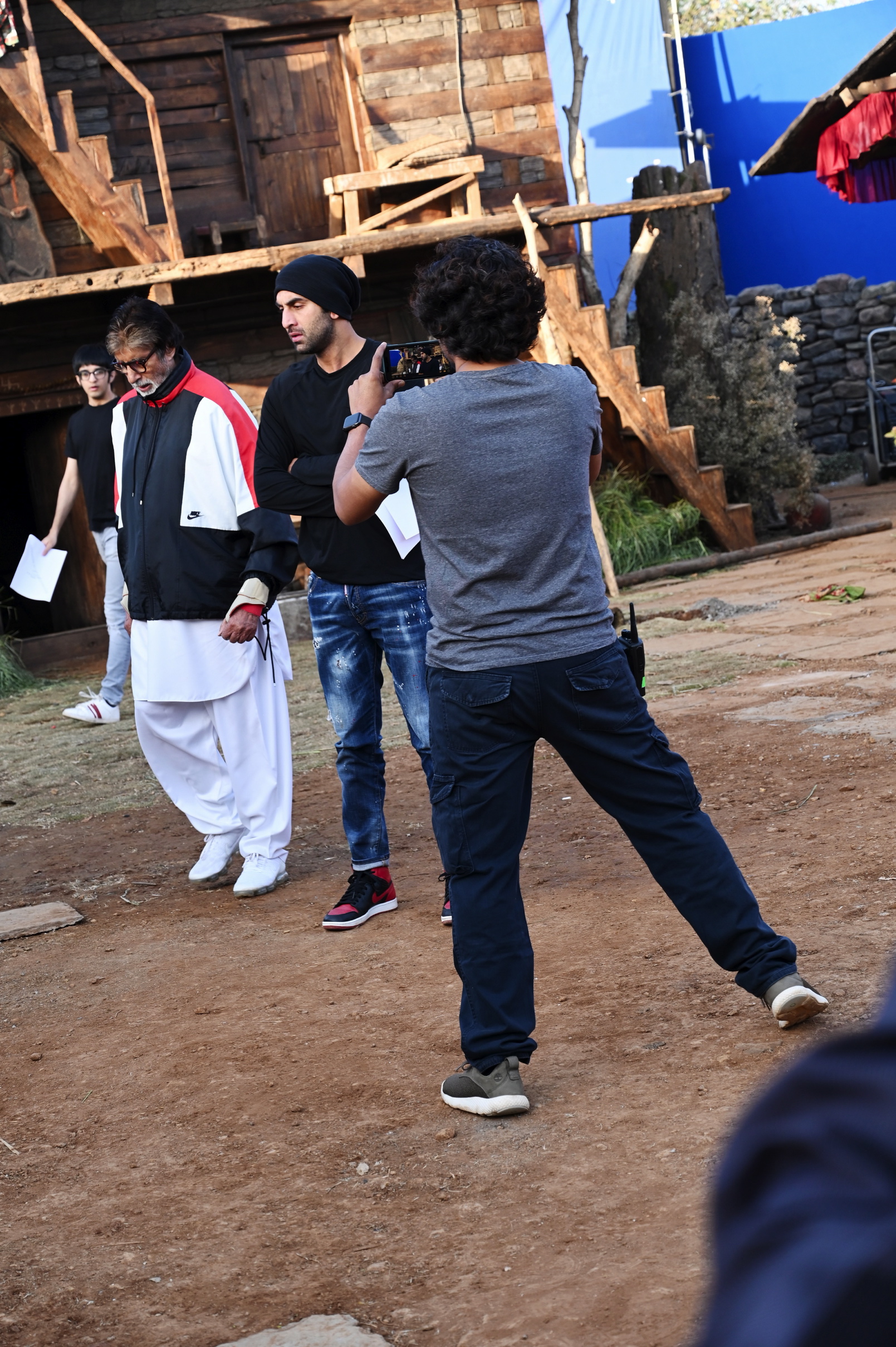 T 3452 –  work starts early like 6 am rehearsing, blocking rehearsing, blocking and then shooting it with one of my favourites,

 I need 4 of those

to keep up with his enormous talent .. !! his caption
Read More: On Alia Bhatt And Ranbir Kapoor's Fake Wedding Card Their Families Reaction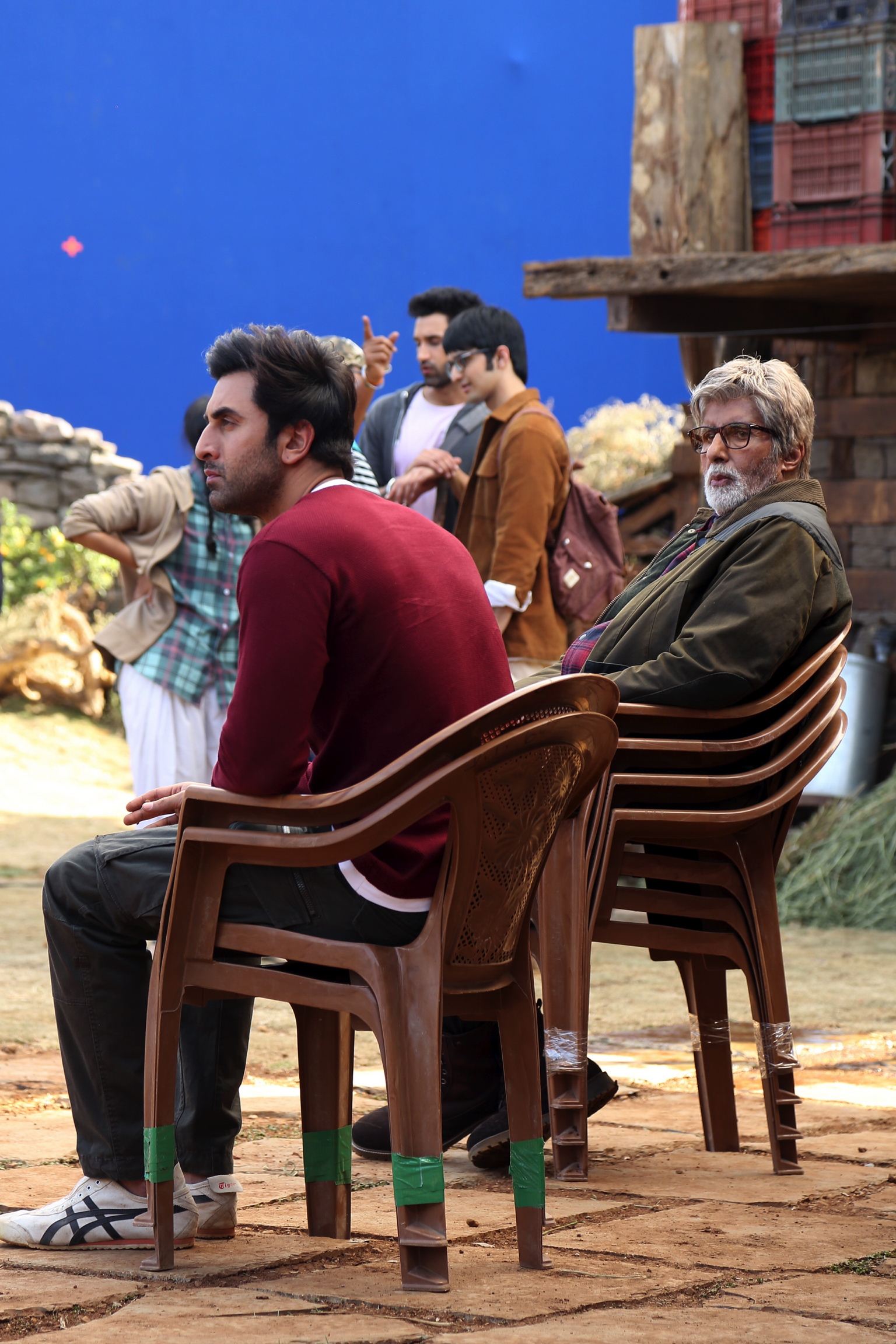 Earlier, in an interview with IANS, Big B complimented Ranbir Kapoor and said, "His face is God's blessing. He doesn't seem to make any effort to convey emotions whereas I've to constantly struggle to express myself and ask the director to help me."