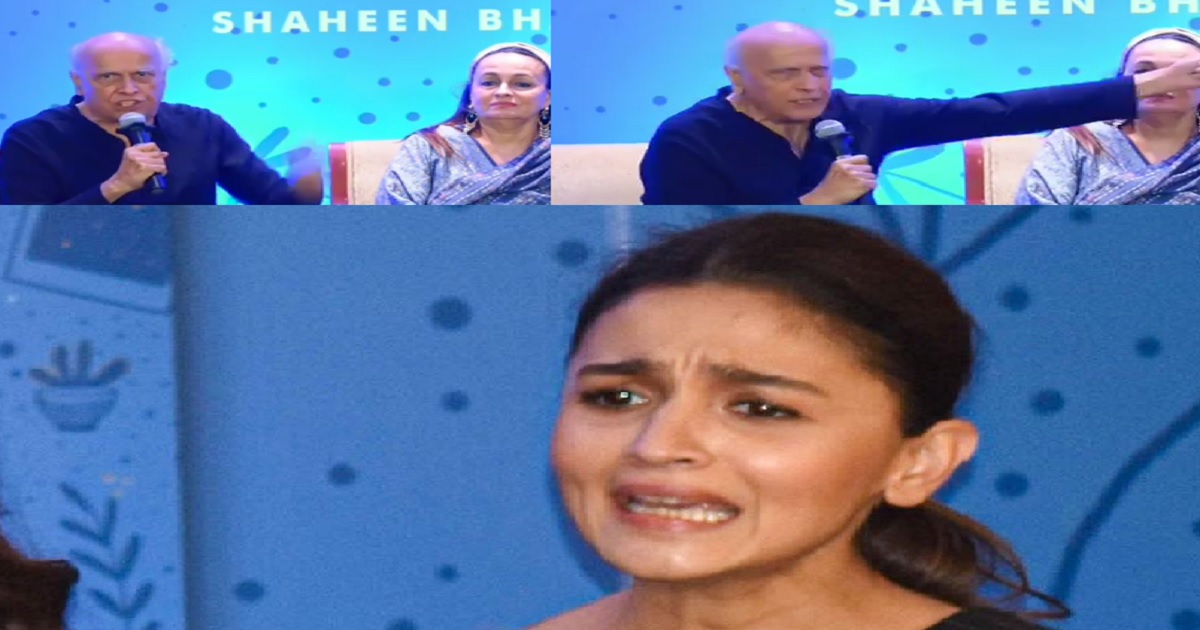 Filmmaker Mahesh Bhatt was asked a question that made him very angry during the book launch of his daughter Shaheen Bhatt at a recent event where the entire family was present. Shaheen's book is based on her struggle with depression and has a title name 'I've Never Been (Un)Happier'. Alia Bhatt, Mahesh  Bhatt, Soni Razdaan, and  Pooja Bhatt all were present at Shaheen's book launch.
At the event, a journalist asked about "fitting in the society",  which triggered Mahesh's anger. His reaction scared his wife and daughter Alia,  "There are no answers, there are pretenders who claim to have answers, there are no answers. They institutionalize all those answers and impose those or make it a religion. There are no answers," he said in anger. On another hand, Alia can be heard asking him to calm down: "Pappa!"
https://www.instagram.com/p/B5xE_HsnkUK/?utm_source=ig_web_copy_link
Mahesh  Bhatt didn't stop when Alia was calming him down. He continued his speech and said, "I told you this would happen."
During the same event, Alia was in tears recalling Shaheen's struggle with depression.
She said, "I felt terrible as a sister. I didn't put myself out there enough to understand her. I have only believed that she is the most brilliant person in my family. To some extent, she has never believed that about her own self but that always broke my heart. I was sensitive but I feel guilty for not understanding as much as I should have,"