News & Gossip
Alia Bhatt asks everyone to 'take a break' when asked about getting married to Ranbir Kapoor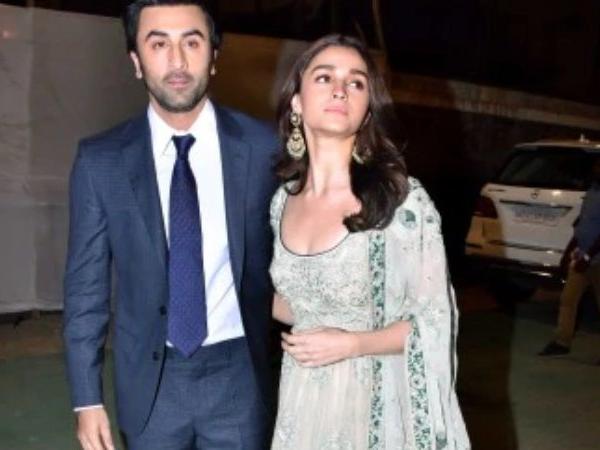 The talk of the town are the new love-birds, Ranbir Kapoor and Alia Bhatt! The budding romance between the duo has caught the eyes of all and is the latest headline! It was quite clear that Alia always had a crush on Ranbir Kapoor but the things got official when Ranbir admitted that the duo are dating each other. Soon Alia Bhatt too made it official by accepting that the two are in a relationship! Their dinner dates and lunch dates and movie dates have now become family lunch, dinner and movie dates and this hinted that the duo might get married very soon! It was heard that Alia Bhatt and Ranbir Kapoor shall get engaged post Brahmastra release but here's what Alia Bhatt has to say to everyone who asks her about getting married to Ranbir Kapoor!
https://www.instagram.com/p/BlmqG3EBUgz/?utm_source=ig_embed
It was recently heard that Neetu Kapoor wants Ranbir Kapoor and Alia Bhatt to get married this summer! Although marriage was a thing too far, we did have the confirmation of the two getting engaged post Brahmastra release! However, Alia Bhatt, in a recent interview has declined all such news and has asked everyone to take a break and not ask her about getting married to Ranbir Kapoor!
https://www.instagram.com/p/BsBjYysAmGy/
When Alia was asked about this development in her relationship with Ranbir and if they're really considering to get married in conversation with RJ Malishka, while promoting her upcoming film Gully Boy with Ranveer Singh, she cleared the air saying, "I think people should now take a break. We have had two beautiful weddings last year. I think we can chill now, watch movies, work in movies, and rest can be seen later." While talking about it earlier, she had said,"It's not as if a relationship is an achievement. It is just a part – and a very important part – of my life. It's seamless as well as beautiful and should be celebrated when it has to be. Right now, it should just be left on its own and kind of kept in a corner where it can stay safe and warm. You can say that it's like a cat in my life that I want to protect, and it's not ready to come on social media."
Stay tuned for more updates!