News & Gossip
AAP Shares Picture of Erasmus Bridge of Netherland As Signature Bridge Of Delhi, Got Massively TROLLED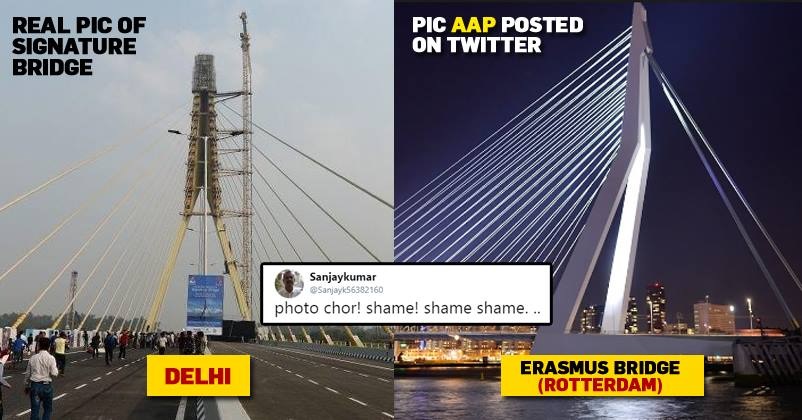 Over the years, Arvind Kejriwal has emerged as one of the most controversial leaders in the country. He often makes headlines for all the wrong reasons. He is also very active on social media and keeps sharing his views with his followers. However, recently his party AAP has made a massive mistake while sharing the pictures of the new Signature bridge of Delhi.
The official handle of AAP did something so stupid that they got the title of cheaters by Twitterati. It so happened that Aam Aadmi Party took to Twitter to share three pictures of a bridge in Delhi named Signature Bridge.
View Pictures:
1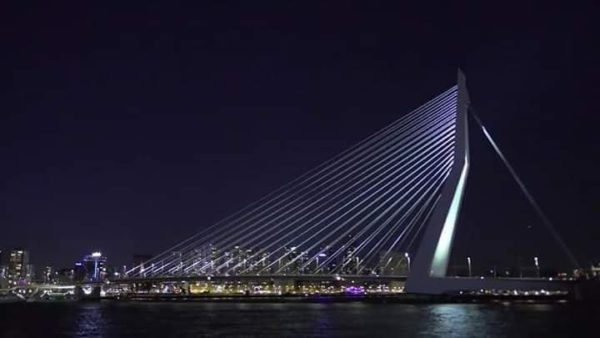 2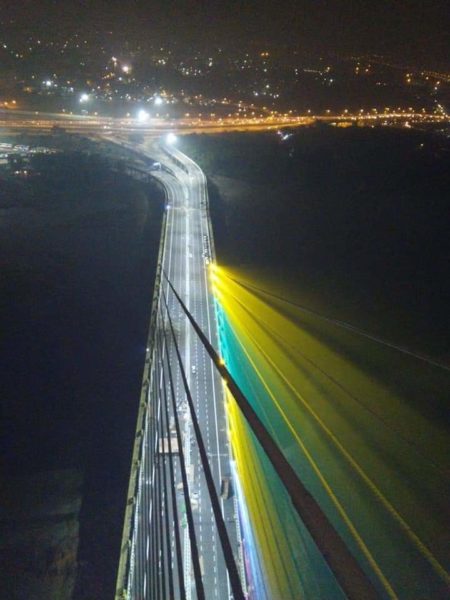 3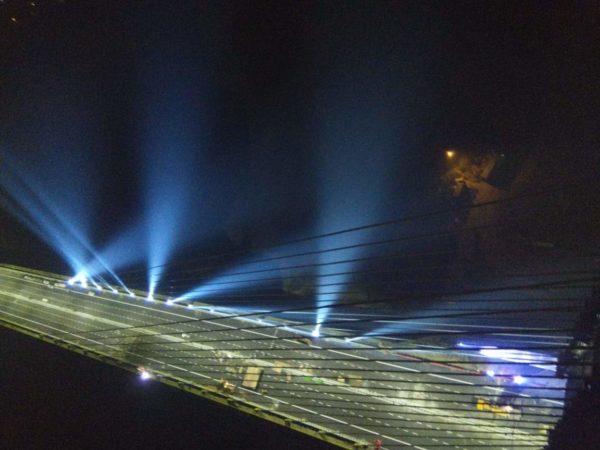 Sharing the pictures, AAP wrote,
"Delhi !
Here is your pride ..The Signature Bridge . Ready to welcome you tomorrow for Inauguration Ceremony.. 4PM onwards.. Sunday, 4th Nov.'- @msisodia"
"Delhi !
Here is your pride ..The Signature Bridge . Ready to welcome you tomorrow for Inauguration Ceremony.. 4PM onwards.. Sunday, 4th Nov."- @msisodia pic.twitter.com/agEuZhrjib

— AAP (@AamAadmiParty) November 3, 2018
This tweet has landed the party in grave trouble. In fact, the first picture shared by AAP turns out to be of the Erasmus Bridge of Rotterdam, Netherland instead of Signature Bridge of Delhi. You can check out the real picture of Signature Bridge, Delhi.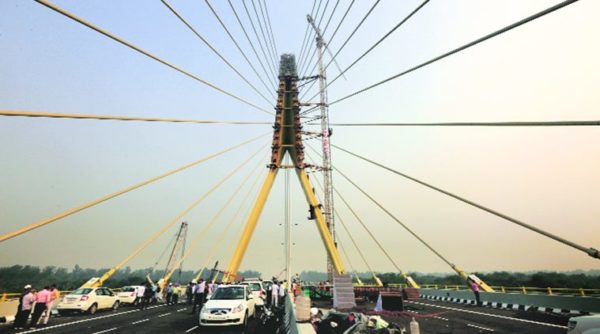 The BJP spokesperson Tajinder Pal Singh Bagga took to Twitter to give AAP a reality check. In the tweet, he wrote that AAP stole the image of Erasmus Bridge of Netherland naming it Signature Bridge. On top of that, he even shared the link from where AAP alleged stole the picture.
Here Is His Tweet:
. @ArvindKejriwal साहब विकास कर लिया होता तो नीदरलैंड के इरास्मस ब्रिज की फोटो चुराने की जरूरत नही पड़ती । ये रहा उसका लिंक जहाँ से आपने तस्वीर चुराई खैर चोरी/घोटाला तो आपकी फितरत में हैhttps://t.co/edwphH9ubn pic.twitter.com/w9Z8xHSkWc

— Tajinder Pal Singh Bagga (@TajinderBagga) November 4, 2018
Soon Twitterati joined Tajinder Pal and started massively trolling AAP for fooling the public. Check out some of the reactions down below.
Har cheez churake dikhani hai tumhe …..khud ke to bus ki tumhare kuch hai nhi…mantriyo ke ghar raid pad rhi hai…election ke liye public se chanda maang rhe ho haramkhoro

— Mayank Kumar (@mayank20071996) November 4, 2018
@AamAadmiParty aray Bhai log jhoot aur pagal pan Karne ki BHI hadd Hoti hai……ek bar check to Kar dete…… Netherlands bridge ko Delhi's signature bridge bata rahe hai .. lol 😂😂😂😂😂😂!!! Soooo dumb

— Nausheena Nasir (@nausheena_nasir) November 4, 2018
photo chor! shame! shame shame. ..

— sanjaykumar (@Sanjayk56382160) November 4, 2018
https://twitter.com/KunalHasArrived/status/1059085721628114944
दिल्ली को लंदन न सही नेदरलैंद जरूर बना दिया केजरीवाल ने रोटरडम के इरास्मस ब्रिज कि तस्वींरें लगा कर। pic.twitter.com/aSEPXf7z4N

— Darshan Pathak (@darshanpathak) November 4, 2018
Dear AAP,
You have to increase your SM Team's salary otherwise yahi sab hoga😜

— The Vishal 🇮🇳 (@_Sri_Vishu) November 4, 2018
https://twitter.com/Ek_Hindustaani/status/1058953650083491840
jis tarah ye party fake h ussi trah inki khabre bhi fake hoti h..Netherlands ke bridge ko Signature bridge bta rhe

— Man_ki_baat (@MannkibaatRajiv) November 5, 2018
https://twitter.com/VishuddhBhartiy/status/1059031024259268610
Hey, Jokers at least delete this fake photo tweet. It is a legal offense to steal someone somewhere photos and use it for own advantage. Even you have changed its real name and saying that it is mine. Even you could have given at least photo credits. #Shameless

— Priyanshu (@ThePriyansu) November 4, 2018
सिसोदिया साहब, अपने सोशल मीडिया हेड को बदलने का प्रयास करो, वो पक्का भाजपा को बिक गया है या गयी है.
आपकी थू थू थू थू आक थू करवा रहा रही है
😂 😂 😂 😂

— House (@earfrekgabru) November 4, 2018
After building a bridge in Netherlands, @AamAadmiParty has built another engineering marvel in China.#SignatureBridge pic.twitter.com/aXdAuZ2MB6

— BHK🇮🇳 (@Kalburgism) November 4, 2018
This is not your pride, it is ours. The first picture is the erasmusbridge in Rotterdam, Holland…..Which is very pretty indeed, especially at night, but definatly not in New Dehli

— IssieChrissie (@chrissie_issie) November 4, 2018
Pic 1 : @AamAadmiParty tweeted an invite for Signature Bridge in Delhi.

Pic 2 : The pic they included.

Pic 3 : It is a bridge in Rotterdam called Erasmus bridge.

AAP is just a poorer cousin of BJP. pic.twitter.com/MC9QaR5UEi

— Jas Oberoi | ਜੱਸ ਓਬਰੌਏ (@iJasOberoi) November 4, 2018
What do you have to say about this blunder of AAP? Tell us your thoughts in the comment section down below.