Celebrity News
Aamir Khan was Insulted By Singer Alka Yagnik & Refused To Be In Same Room, Video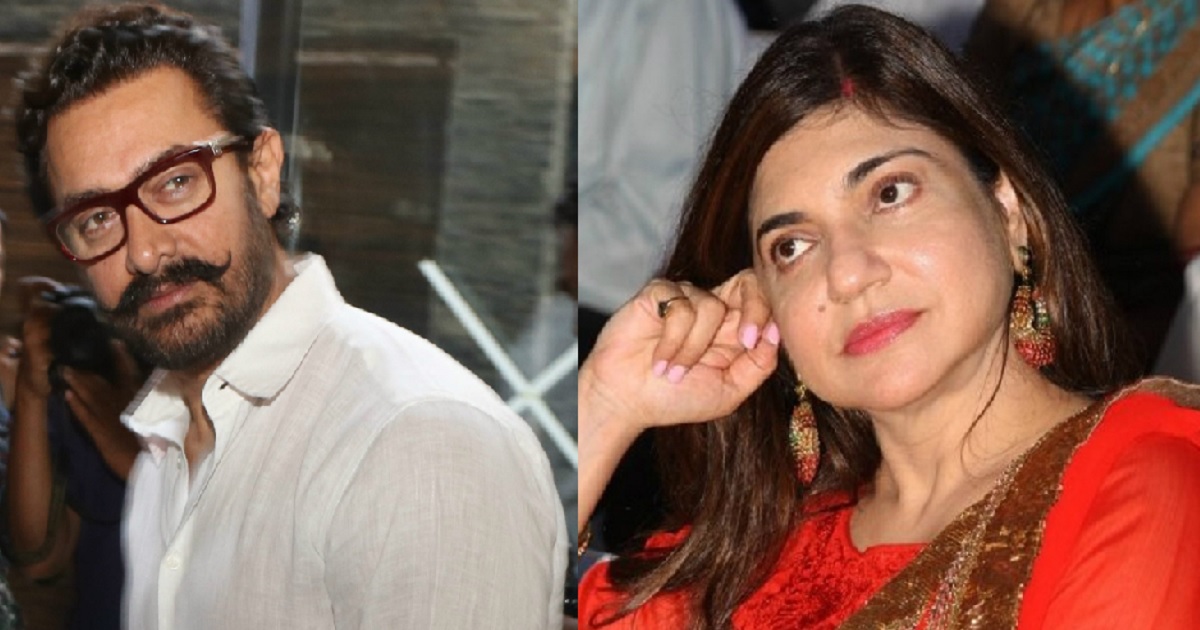 Before entering into the acting world, everyone seems to have different dreams and once they get the ticket, their hard work pays off.  Before actors to become well known for their talent, they're regular people. Before Aamir Khan made his debut from the film Qayamat Se Qayamat Tak, he had one bad experience with ace singer Alka Yagnik which he also shared in media in front of her.  When he was in the studio for his debut film song recording was going on and Alka Yagini was going to sing a song but she made him leave, not knowing who he was.
Alka Yagnik was a well-known singer in Bollywood. She had sung so many popular songs with Udit Narayan and Kumar Sanu. Aamir Khan, on the other hand, just made an entry in the Bollywood with his debut film Qayamat Se Qayamat Tak with Juhi Chawla. At that time he was not known around the industry.
When they were shooting for this film, Alka Yagnik was going to record a song from the film 'Gazab Ka Hai Din'. When she was recording the song, she saw Aamir Khan was also in the studio when she was recording. She noticed that whenever she would start singing he was watching. She became uncomfortable and not knowing why he was even in the studio, she got him to leave and then recorded the song.
Both the lead actors, Juhi Chawla and Aamir Khan were newcomers so Alka didn't know who they were. When she found out Aamir Khan is a hero of the film, she was extremely embarrassed. She did apologize to him and Aamir never made a huge issue out of it, thankfully.
Alka also spoke about it in the interview, whenever she meets Aamir, she is reminded of the unfortunate exchange. This could have turned their interactions sour, but it didn't become a problem going forward. Moreover, Qayamat Se Qayamat Tak was a huge commercial success.