Breaking News
News
A photo of an ordinary, brown egg has broken Kylie Jenner's record for most-liked photo on Instagram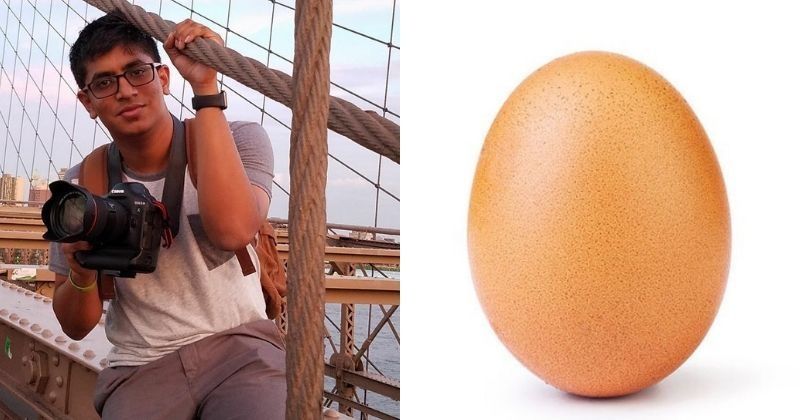 The picture was posted January 4 with the caption: "Let's set a world record together and get the most liked post on Instagram. Beating the current world record held by Kylie Jenner (18 million)! We got this."
https://www.instagram.com/p/BsOGulcndj-/?utm_source=ig_embed
Turns out, behind every successful egg there is a marketing guy who can get 48 million likes its picture! The teen behind this photo is an Indian-origin 19-year-old named Ishan Goel.
Jenner's birth announcement of daughter Stormi Webster from February 6, 2018 had previously been the title holder with 18 million likes.
No yolk, but the egg photo has beaten that by racking up 28 million likes.
Folks have been scrambling to try and figure out who is behind the egg photo, but so far no luck.
Jenner had some fun with the contest by posting a meme of her attempt to fry an egg on hot concrete.
According to a Massachusetts-based marketing guru, it was the chicken who produced the egg and deserves the real credit. But he also claims that Ishan added the 'secret sauce' that got it fame overnight.
Goel revealed that he got more likes on the egg's photo than Kylie Jenner's first baby photo. The photo of baby Stormi's hands had 18 million likes and the egg's photo has over 48 million likes. Believe it or not, the account has 7.9 million followers.
https://www.instagram.com/p/Be3rTNplCHf/?utm_source=ig_embed
https://www.instagram.com/p/Bss9ZB6lQ2i/?utm_source=ig_embed
Goel revealed that he got the egg photo famous by pushing it out on Reddit and asking his network of celebrities, influencers, and friends to follow the account.
"The idea that an inanimate object can connect so many people is a testament to the fact that people love to root for the underdog," the 19-year-old told Femail.
Once the egg's photo went viral, he posted a picture of another egg that had a crack and even that got about 4.2 million likes.