US President Trump, wife Melania, daughter Ivanka and son-in-law Jared Kushner, is in India for a 36-hour trip along with other officials. As part of the Day 2 program, the US First Lady visited the Sarvodaya Co-Ed Senior Secondary School in Nanakpura, Delhi, to meet the students. Melania was welcomed with a Punjabi dance performance by girls on stage,  but it was a little kid at the school, who has grabbed all the attention.
A video is trending on social media, where Melania's visit to the school and one little boy danced so perfectly, doing the Bhangra steps, She is enjoying the performance put up by some senior students of the school. The song being played in the background was Punjabi track Phatte Chuk Di.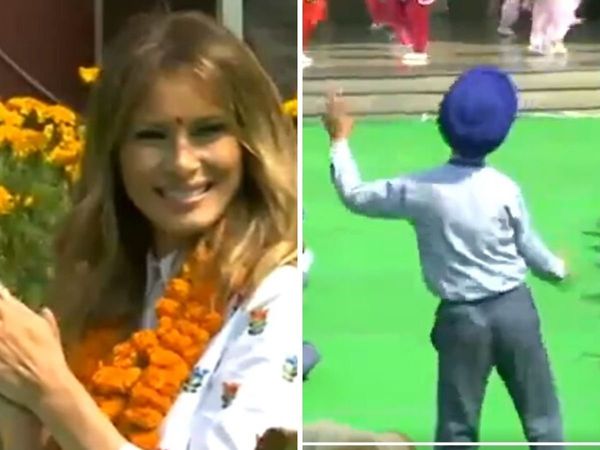 Interestingly, while the performance was on, one of the junior students, a Sikh boy, stood up and started dancing. His moves were so fabulous that it was a treat watching him dancing. The first US lady surely shared the same emotions who couldn't stop clapping looking at the kid.
 As soon as the video was shared on Twitter, several netizens started commenting about the child. One person wrote, "Sabbash sher …Singh is really king."
Another Twitter user commented, "That Sardar boy is perfection."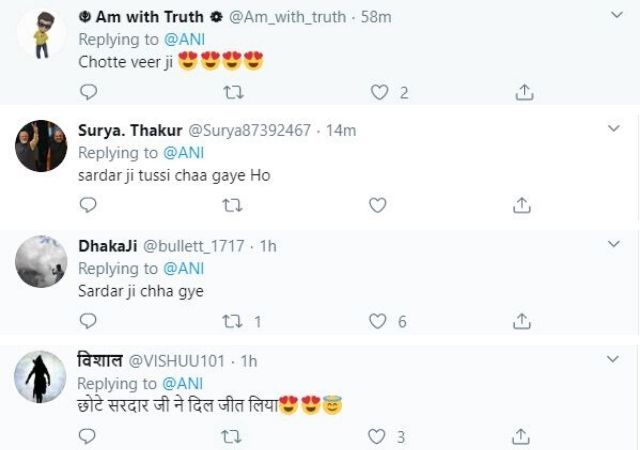 Melania Trump looked pretty in a white outfit by Carolina Herrera, which was balanced the red belt on her waist. While the dress looked simplistic, it comes with a hefty price tag. The designer outfit costs $2,385, which can be approximately converted to Rs 1,71,322.
Yesterday,  Melania has worn a white jumpsuit with an embroidered silk belt, which established the Indian connect.
Read More: Kerala Students Make Way For Muslim Friend While Playing Holi
Ivanka recycled an old dress she wore to Argentina when she landed in Ahmedabad on Monday and went on to visit the Taj Mahal in Agra in the same outfit. Both mother and daughter wore Indian weaves, both of them have stuck to western outfits so far.