News
Kerala Students Make Way For Muslim Friend While Playing Holi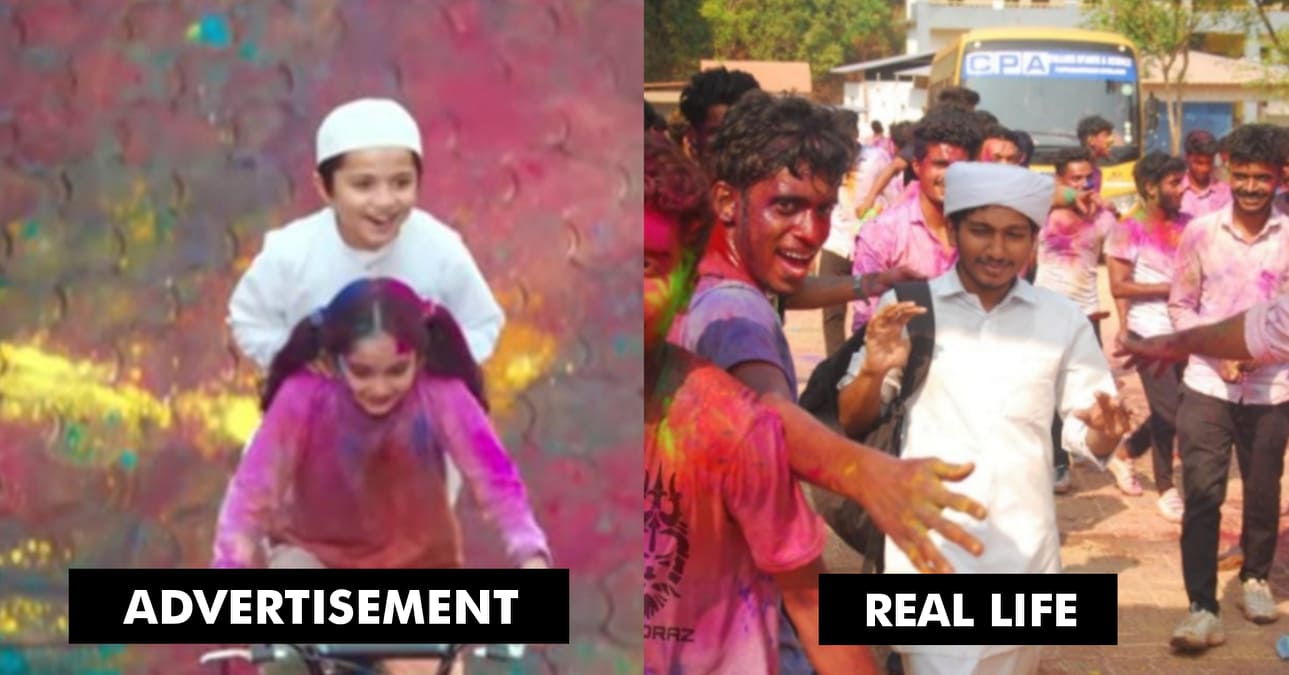 Detergent brand surf Excel, known for its heart warning advertisements. The picture promoting Hindu and Muslim harmony received a lot of praise. Surf Excel's one minute Holi special ad Rang Laaye Sang features two kids a young Hindu girl and a Muslim boy.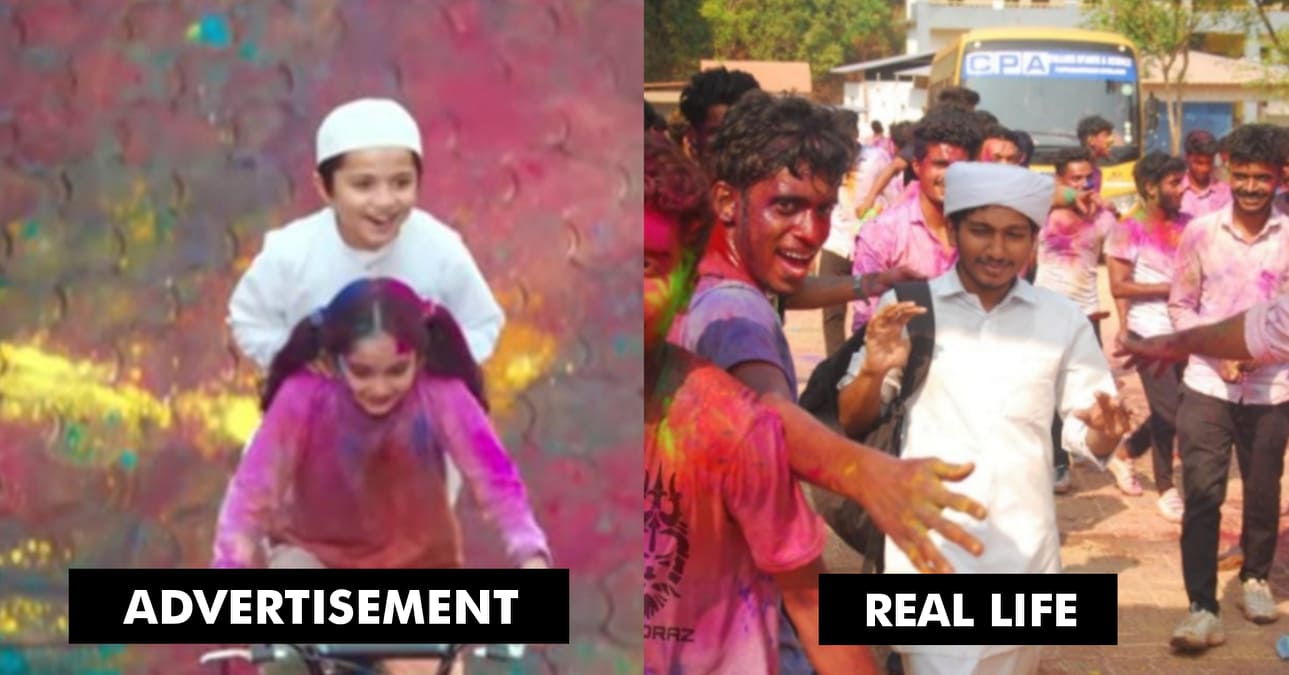 The girl, dressed in a white t*shirt, chooses to get stained in Holi colours to protect her Muslim friend who has to go to a nearby mosque. The backlash from some sections was so severe that #BoycottSurfExcel was trending on the internet.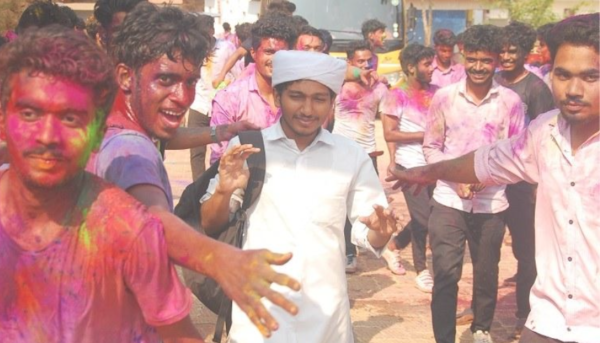 A picture is going viral which was taken at the CPA College of Arts and Science in Kerala's Malappuram district. The photo was clicked on holi and it shows a group of students providing a safe passage to another Muslim student who was going to a local mosque.
https://twitter.com/goonerblues/status/1109326064331960327
The students began celebrating Holi after their classes. I had to attend my evening Dars in Valanchery mosque. It was not possible for me to pass through the crowd, without getting stained.
One student named Ajith, took the initiative to move students and provided way for me," Suhail said. A person with a camera clicked the picture, knowing it will go viral soon for a good reason. Mohammed Mahsooque clicked this, said he is proud and his whole group had their whatsapp status as well.
This is one #Awesome thing on Internet right now i have seen. Thanks! 🙂

— SOURCES (@faizy099) March 23, 2019
https://twitter.com/sadzgirl/status/1109470649976668160
That's India 👏🏽👏🏽👏🏽

— Jude David (@judedavid21) March 24, 2019
Nice gesture by young people. Thanks for love & respect. Such relations increases national intigration.

— SAIRA BEGUM (@SAIRABEGUM12) March 24, 2019
This is the true spirit of India. Despite the diversity, we live together as one.
And this spirit cannot be broken by any political force.

— Chacha Chaudhary (@ChaudharyUncle) March 24, 2019
This is the true spirit of India. Despite the diversity, we live together as one.
And this spirit cannot be broken by any political force.

— Chacha Chaudhary (@ChaudharyUncle) March 24, 2019