News & Gossip
A Girl Urged Google To Give Her Father A Day Off, Google ' s Adorable Answer Deserves An Applaud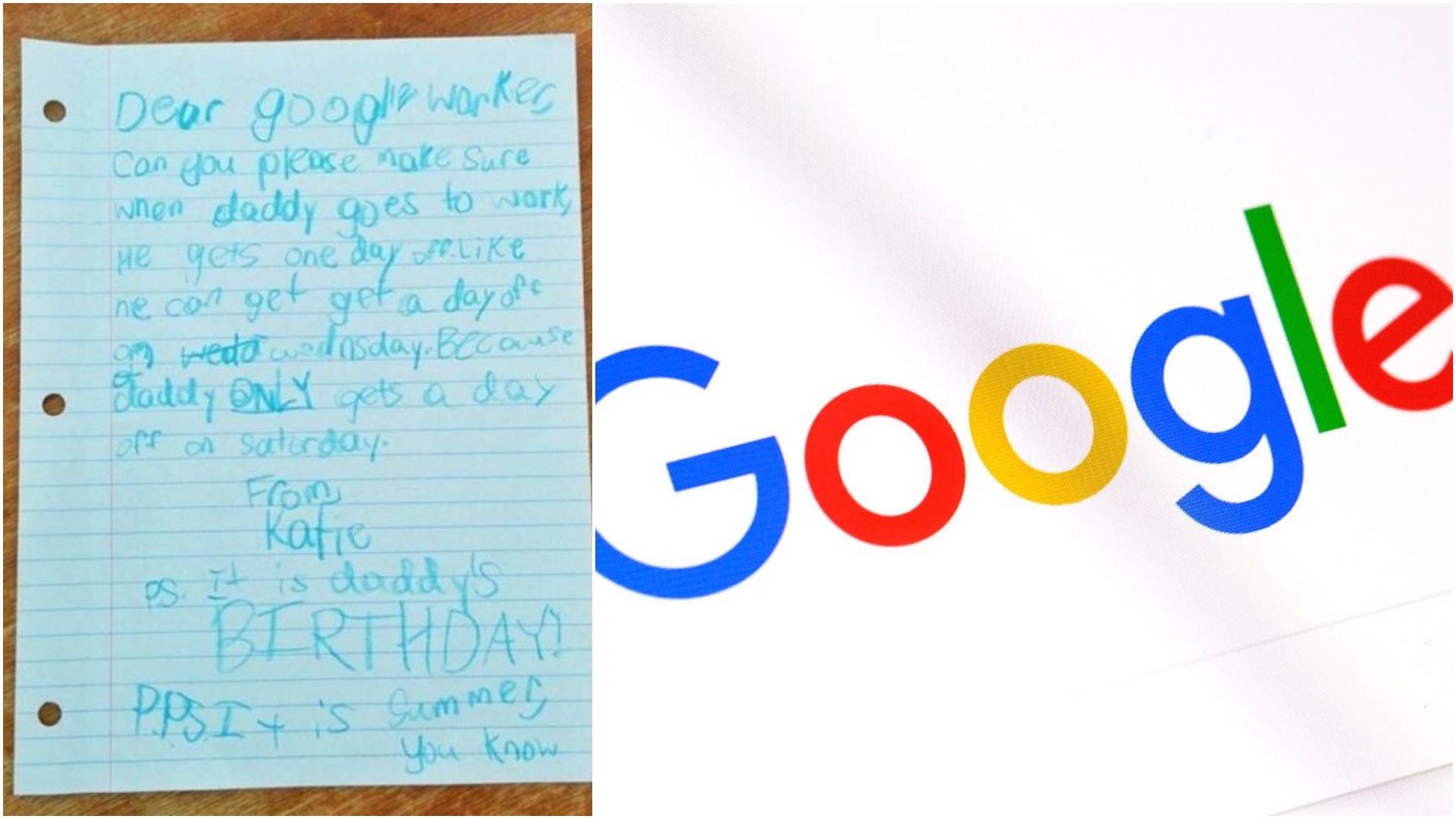 Google is one of the largest multinational companies in the world with several employees working under it. Everyone dreams of getting a job at Google, as it offers good packages and other benefits. Google is also one of the very few companies that also focuses on the satisfaction and wellness of the employees along with customer satisfaction.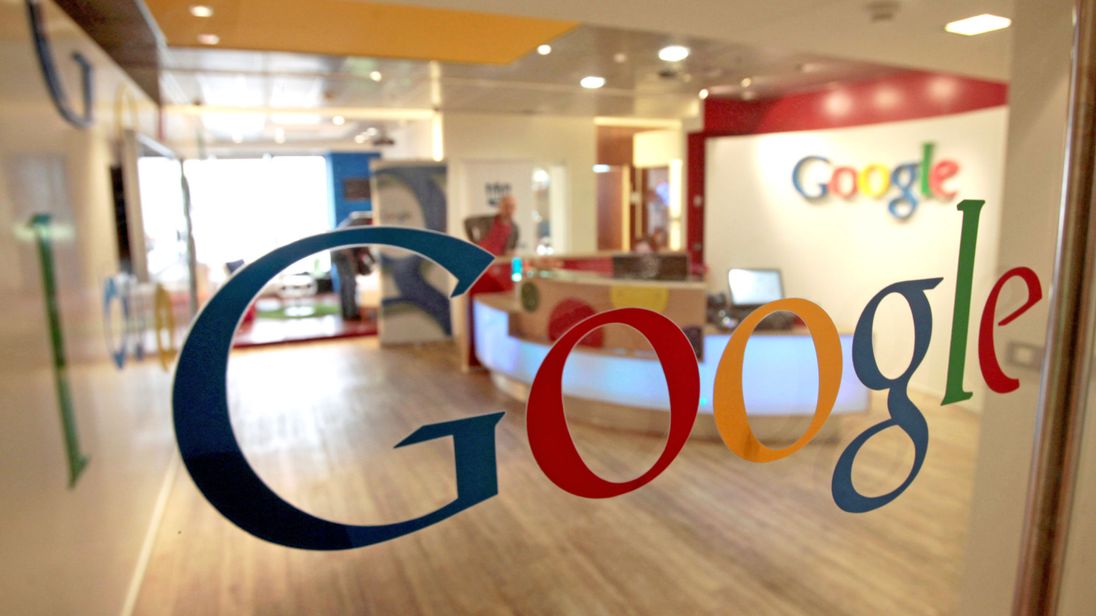 A Google employee got its taste in the sweetest way possible. This employee used to get a day off on Saturday but his adorable daughter wanted one more day off for her father. The daughter wrote a letter to Google asking them to give her father a day off that too on Wednesday. She also mentioned that it was her father's birthday.
This is what the girl wrote in the letter to Google:
"Dear Google worker,
Can you please make sure when daddy goes to work, he gets one day off like he can get a day off on Wednesday because daddy only gets a day off on Saturday.
From,
Katie
PS. It is daddy's BIRTHDAY!"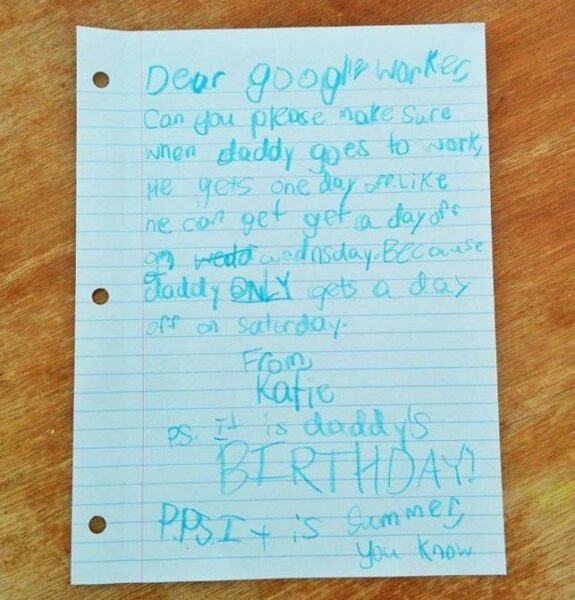 This adorable letter impressed everyone including Google management. The management team liked this letter so much that her father got a bonus week off.
This is what Google wrote back to the girl:
"Dear Katie,
Thank you for your thoughtful note and request.
Your father has been hard at work designing many beautiful and delightful things for Google and millions of people across the globe.
On the occasion of his Birthday, and recognizing the importance of taking some Wednesdays off during the summer, we are giving him the whole first week of July as vacation time.
Enjoy!
Daniel Shiplacoff"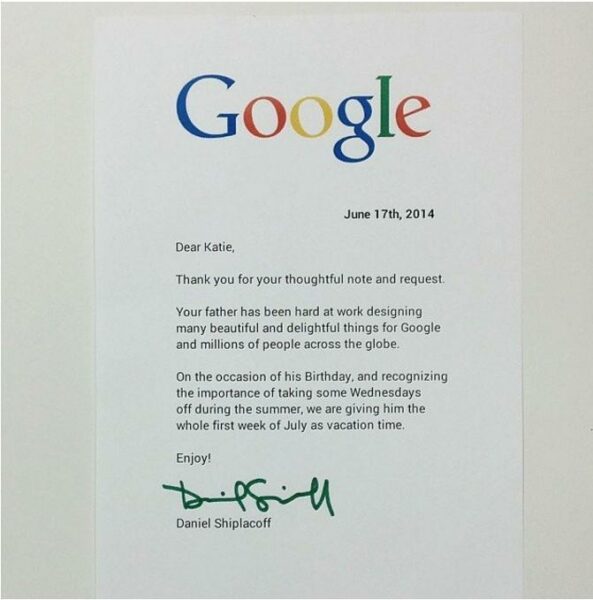 This gesture from Google has once again proved how much they value their employee's satisfaction and well being.