News & Gossip
Vivek Oberoi SNAPS back at Sonam Kapoor on Exit Poll Meme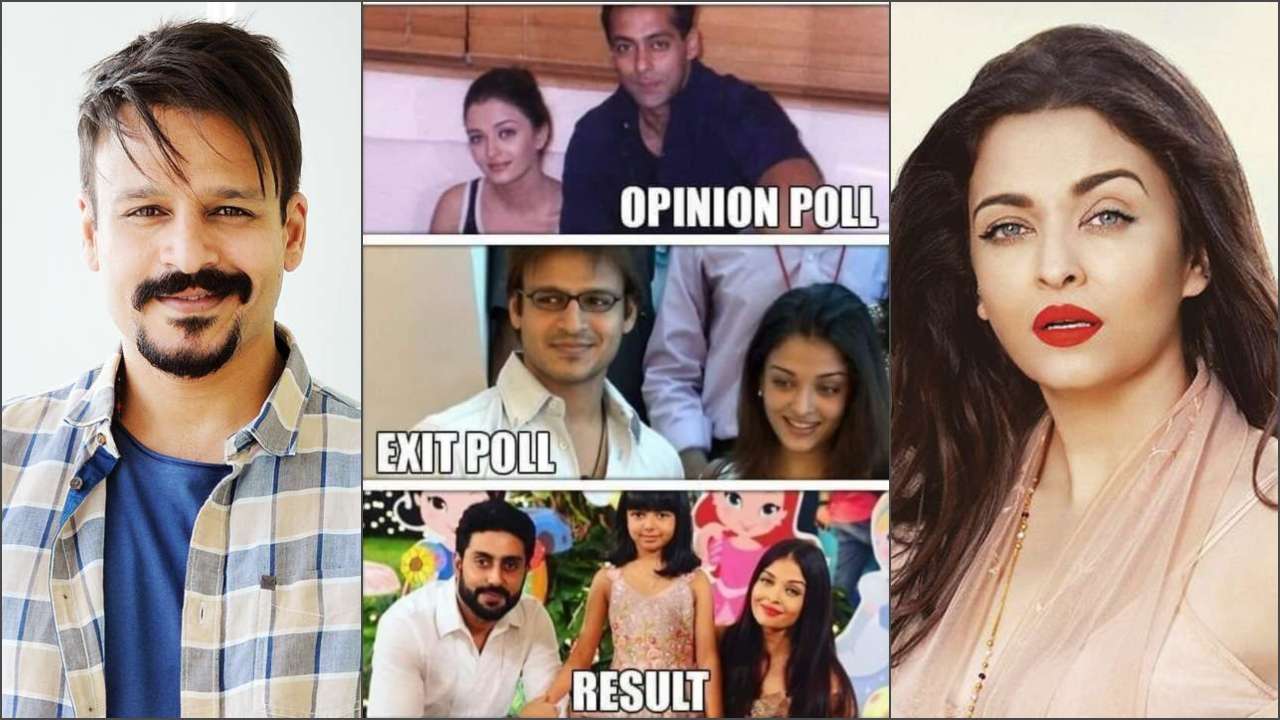 Vivek Oberoi recently drew a controversy by sharing a meme over exit polls on Twitter! The Meme Showed a picture of Aishwarya Rai with Salman Khan captioned Opinion Poll, Another Picture of Aishwarya Rai with Vivek Oberoi himself, captioned Exit Poll and a family picture of Aishwarya Rai Bachchan, Abhishek Bachchan and Aaradhya Bachchan captioned final result! This lead to a lot of bashing over the social media! Sonam Kapoor bashed Vivek Oberoi for sharing the tweet while Kangana Ranaut's sister Rangoli gave it back to Sonam Kapoor for calling Vivek Oberoi Classless and Disgusting! Here's Vivek Oberoi reacting and giving back to Sonam Kapoor's statement over him!
"I personally feel that she should less overact in her films and should not overreact on social media. Sometimes people do such things to look cool. I want to ask Sonam how much she has worked on women empowerment," said Vivek Oberoi in response to Sonam Kapoor! Here's is his entire response:
Vivek Oberoi speaks on Sonam Kapoor's reaction to his tweet (on exit polls), "…Aap apni filmon mein thoda kam overact karein aur social media pe thoda kam overreact karein. I've been working in women empowerment for 10 yrs now. I don't think this is hurting anyone's sentiments" pic.twitter.com/pOWAwO29N6

— ANI (@ANI) May 20, 2019
The National Commission for Women (NCW) has issued a notice to actor Oberoi demanding explanation over his tweet on the exit polls. Rekha Sharma, NCW chairperson, said "We would like him (Vivek Oberoi) to apologise on social media and personally also to the person concerned. If he doesn't do so, we will see what legal action we can take against him. We will be talking to Twitter to remove that tweet immediately." Reacting to the NCW's notice, Vivek Oberoi said, "Is there anything wrong in it? Is there some abuse in it? Is there any obscene picture in it? It is just a creative meme made at the time of elections. I saw it and laughed. I have no problem in saying sorry as I am an expert in saying sorry. But, please, tell me what wrong have I said. I am waiting for the notice from Maharashtra's Women Commission and the NCW. I would also like to meet them and give an explanation because I don't think I have done something wrong," he added.
Stay tuned for more updates!