Featured
17 Awkward And Funny Things That Happened On This Season Of Koffee With Karan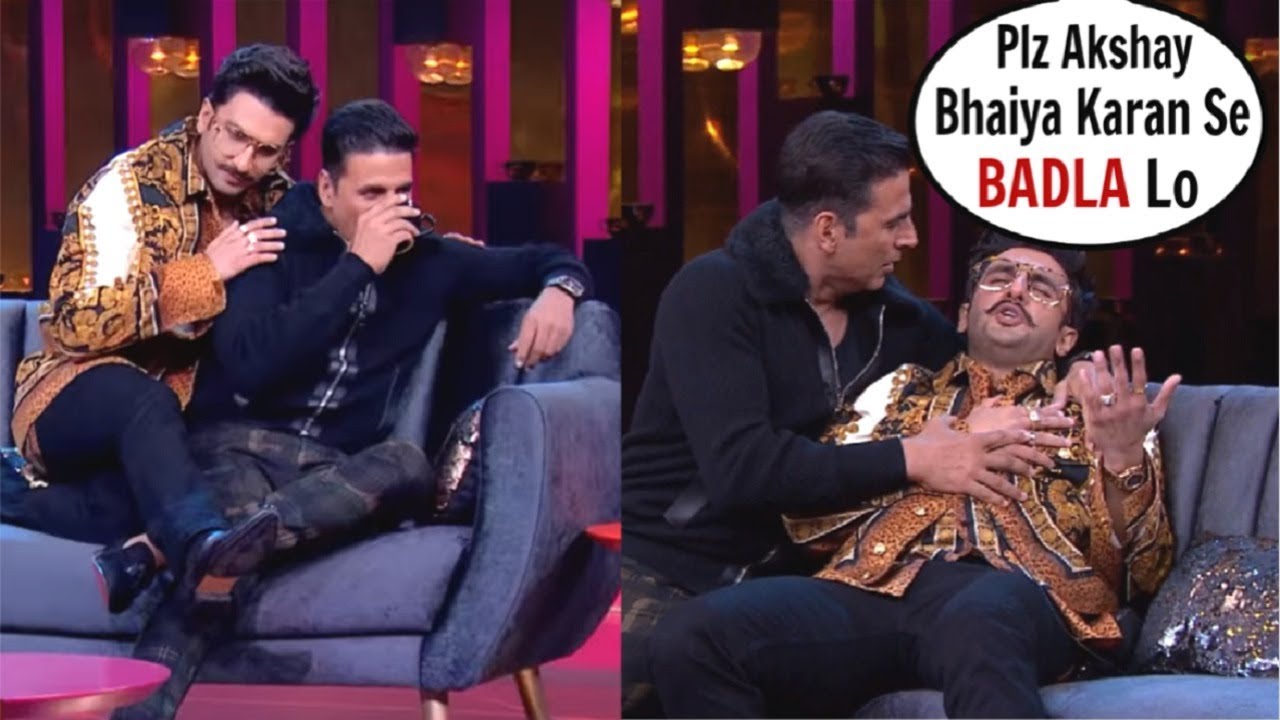 The sixth season of Koffee With Karan was one successful season. In this season the celebrity guests made lots of confessions and reveals some deep unknown secrets of the industry and also about themselves too. In this season Karan Johar introduced his rapid fire round with a new format which was very entertaining. Lets take a look at some outrageous moments happened during the season of Koffee With Karan season 6.
1: Ranbir Kapoor`s ex and current girlfriend together at the show talking about Katrina.
Deepika Padukone who happens to be one of the ex-girlfriend of Ranbir Kapoor shared couch with his current girlfriend- Alia Bhatt and there was no awkwardness. On show they also planned a trip which will have  Ranbir-Alia and Deepika-Ranveer.
2: Alia bhatt burped on National Television
Alia Bhatt burped in mid of the conversation with Karan Johar and the host made hell lot of fun of her.
3: Kjo chatted about his exchange of messages with Ranveer.
Karan Johar told Deepika Padukone during conversation that he and Ranveer exchange messages, to which Deepika said that she already know about it as she had read them.
4: Conversation of Ranveer and Akshay about hairs.
On show Karan Johar displayed a childhood picture of Ranveer Singh with Akshay Kumar. Ranveer took a dig at Akshay by commenting over his chest hair but that did not ended there. AKshay too gave him back on his comment.
5:Â Ranveer Singh shared an old anecdote between him and Akshay.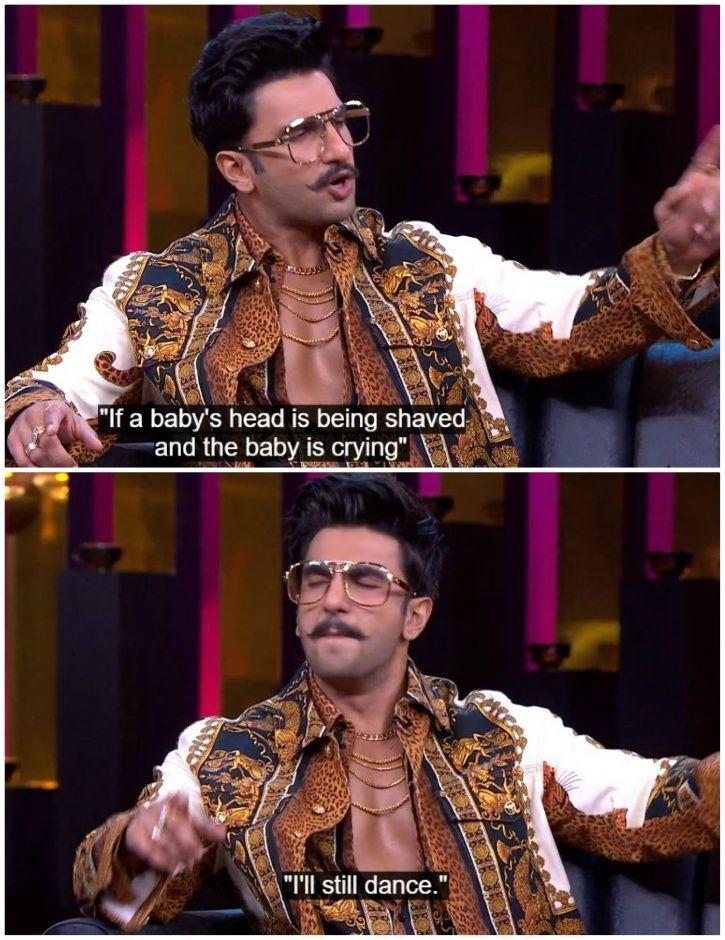 Ranveer said Akshay taught him how it's all about money. Whether it's a baby event or a birthday party, keep dancing and earning money.
6: Akshay Kumar royally roasted Ranveer Singh.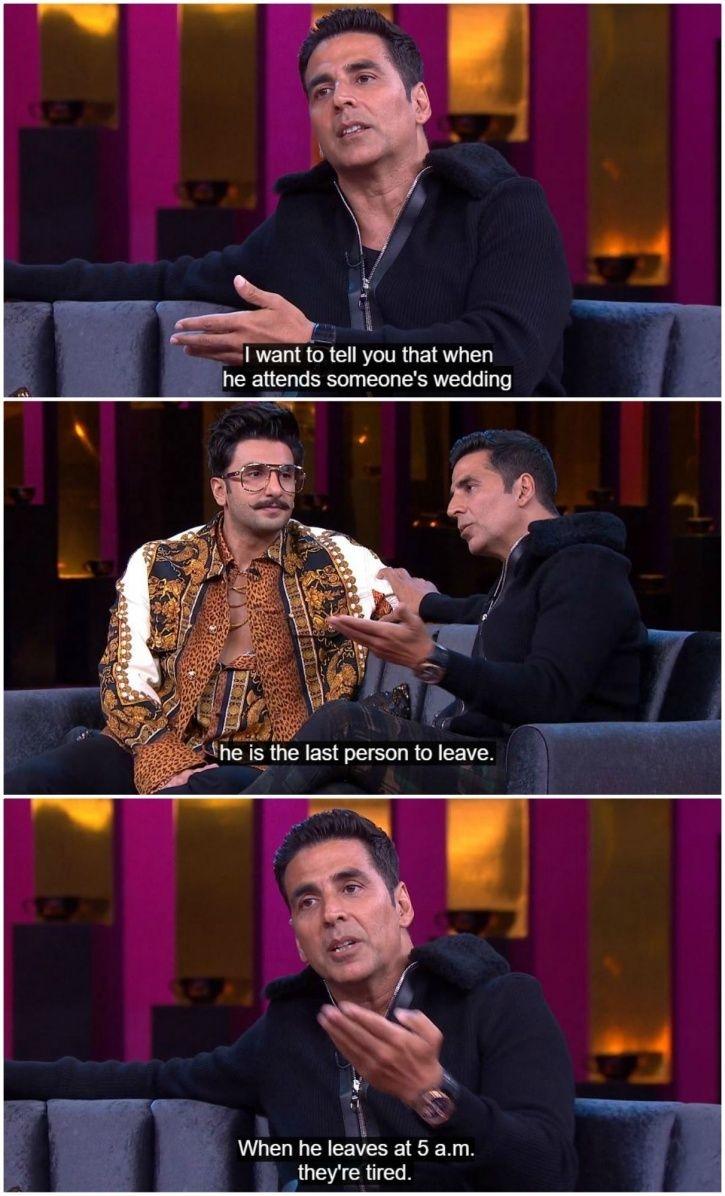 Akshay roasted Ranveer on the show saying that Ranveer happens to be the last person leaving the parties. He said that "By the time he leaves, everyone is already tired.".
7: When Ranveer was asked to describe Akshay Kumar.
8: Aamir Khan was asked to save between SRK and Salman.
The reply was hilarious as he chose to save Shah Rukh khan saying "Bhai Kabhi Nahi Doobenge".
9: When Sara Ali Khan made her Koffee debut with Dad Saif.
On show Sara revealed a-lot of things about her family. She described why she is weird and also explained the crazy family pattern.
10: Sara reveals about Kareena that why she is more then friend to her then mom.
When Karan suggest Sara to call Kareena a 'Choti Maa', Sara said that Kareena will have nervous breakdown if she calls her 'choti maa'. She also revealed that her dad- Saif Ali Khan never forced her to call Kareena mom or anything else.
11: Janhvi confessed that she would ditch a dating app and rather find someone on a food app!.
Karan Johar's comment over Jahanvi Kapoor- 'Poo bani Parvati' was one-liner of the season when Jahanvi asked what does hook-up means.
12: Ajay Devgen reveals about kajol being addicted to online shopping.
It was revealed on show that Kajol prefer to buy clothes from normal stores instead of buying expensive designer clothes.
13: Kjo tells about Kajol dissing about his expensive present.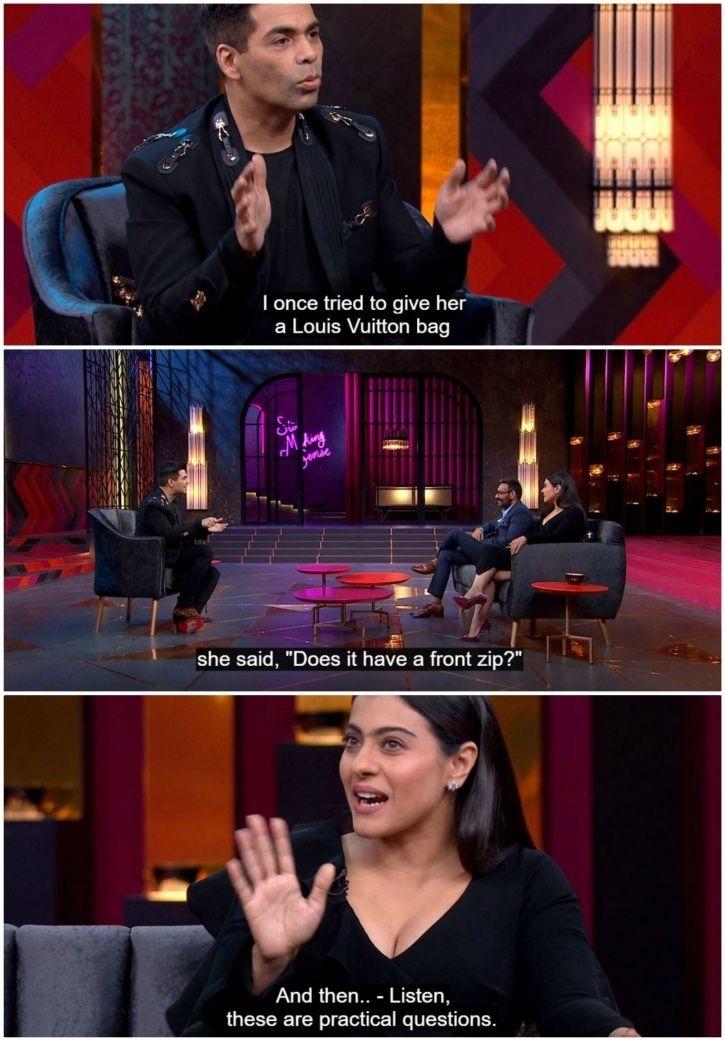 She is Kajol. No one can beat her if she is talking. Not even karan Johar.
14. Ajay Devgan making fun of Karan Johar for making films like Kaal.
15. Ajay Devgan Trolls Kajol for her Age.
We wanna know what happened after the show.
16. Kjo, for the first time ever revealed his real name.
In conversation with Vicky and Ayushmann, karan revealed his real name- karan Kumar Johar.
Stay tuned with us for more updates.