News & Gossip
YouTube Employees Talks About The Shooting At The Headquarters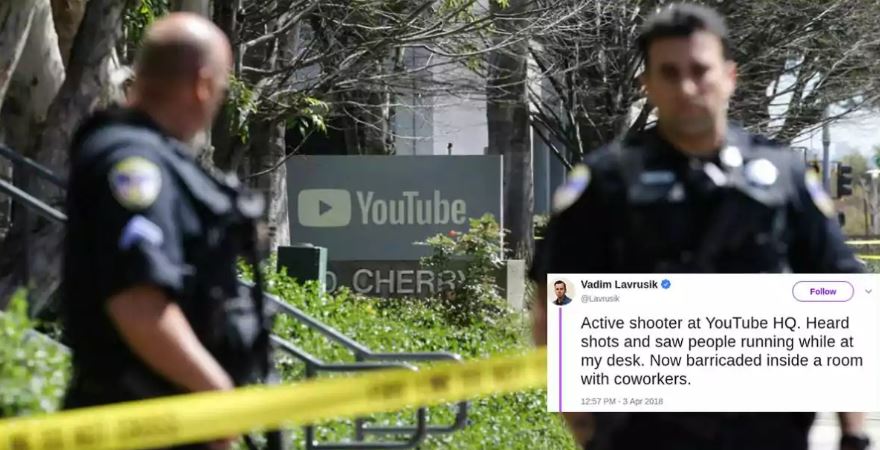 The horrific shooting incident at YouTube Headquarters in San Bruno, California, has shocked the entire world. The most shocking and tragic incident happened on Tuesday 3rd April 2018. A woman opened fire on the YouTube employees that left four injured. According to the police, the suspected woman shooter was also found dead. She died from a self-inflicted gunshot wound.
The tragic shooting at YouTube headquarters immediately made its way to social media. Several employees from the tech company are sharing their horror story during the shooting. Scroll down to know what YouTube employees are saying about the horrific incident and the suspect woman shooter.
Shooting Started At 12:45 PM On Tuesday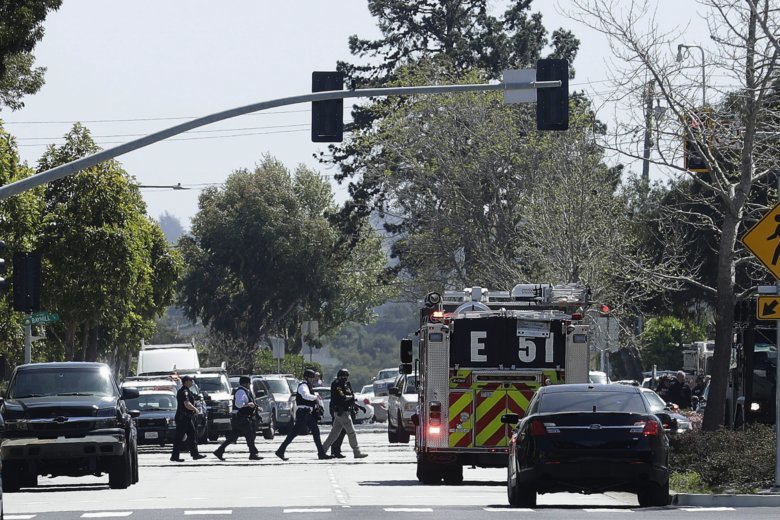 Various reports suggest that police received several calls regarding the shooting from YouTube headquarters. When they reached the crime scene, they found four people injured and the suspect shooter dead.
The Shooter Has Been Identified
The suspected shooter in today's YouTube incident has been identified. Please see press release for details – https://t.co/Xvr2l9bB9s pic.twitter.com/NEBoX3WWK5

— San Bruno Police (@SanBrunoPolice) April 4, 2018
The police have identified the shooter as Nasim Najafi Aghdam. The 39-year-old woman is a resident of San Diego, CA.
The motive Behind The Tragic Incident Is Still Unclear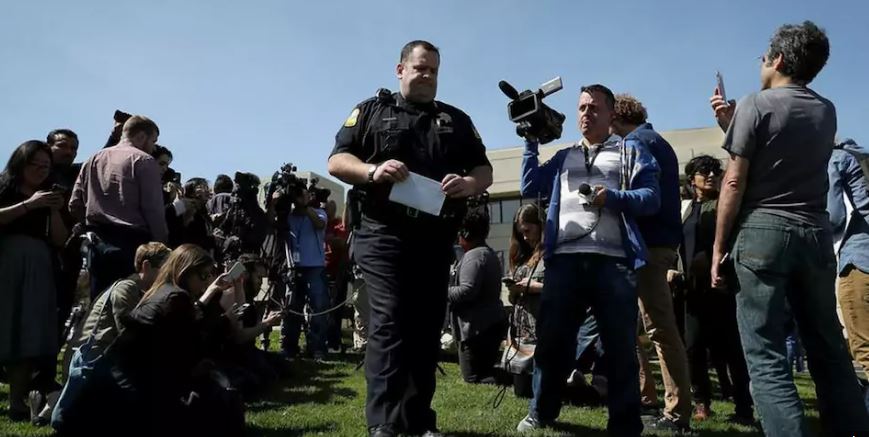 According to the press release of police, the motive behind the horrific incident is still unclear. However, some reports suggest that the woman opened fire at the headquarters because the company discriminated and filtered her video content.
As soon as the shooting started, YouTube employees started tweeting about the tragic incident
This Is What They Revealed:
A product manager revealed what was going on.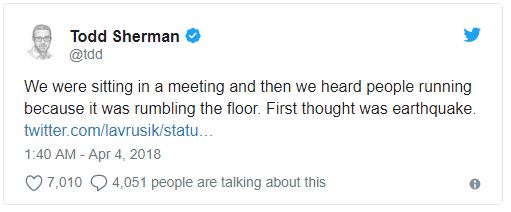 The shooter used 9mm handgun.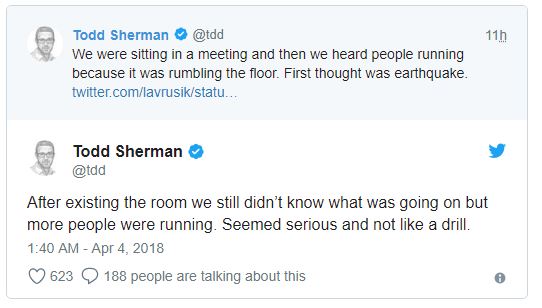 This tweet explains their fear.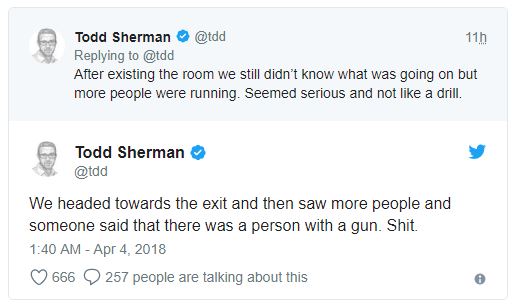 The condition of the wounded is critical.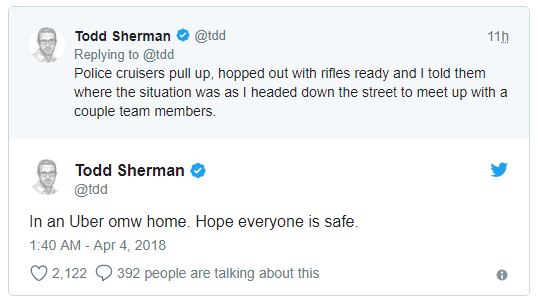 The hospital spokesperson said, "A 36-year-old man is in critical condition, a 32-year-old woman is in serious condition and a 27-year-old woman is in fair condition."
Another product manager explains what was happening down there.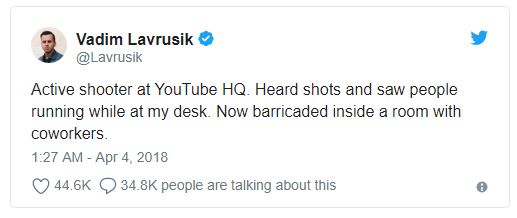 The Police are still investigating the matter and will release another press statement on April 4, 9 AM.