News & Gossip
Woman Shooter At YouTube Headquarters Identified, Found Dead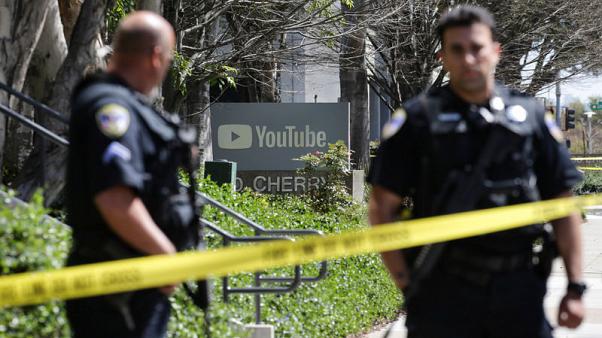 A woman opened fire at the YouTube headquarters on Tuesday (3rd April 2018) and shot three people. The tragic incident has shocked the entire world.
The female suspect has been identified as Nasim Aghdam. The female suspect is a 39-year-old woman, a resident of San Diego, CA. The shooter was found dead by law enforcement officers and appeared to have died from self-inflicted wounds.
The suspected shooter in today's YouTube incident has been identified. Please see press release for details – https://t.co/Xvr2l9bB9s pic.twitter.com/NEBoX3WWK5

— San Bruno Police (@SanBrunoPolice) April 4, 2018
Ed Barberini, San Bruno Police Chief was quoted saying, "We know very, very little right now, and we probably won't know more until tomorrow morning,"
A fourth person was also injured as people scrambled outside the café on the campus. Two police officers were quoted saying to CNN that the shooter knew at least one of the victims.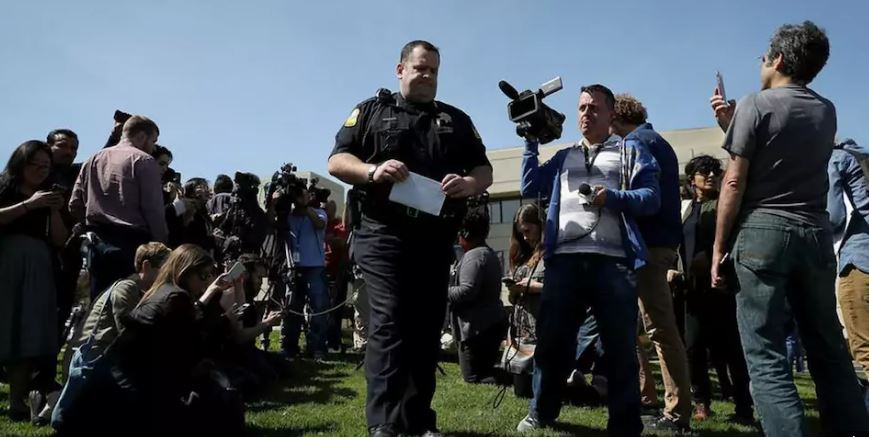 The shooter's motive has not been identified yet. It is still unclear if the shooting was a domestic violence or something else. As of now, the motive behind the shooting is still unclear.
A spokesperson of Zuckerberg San Francisco General Hospital said that the hospital received three patients, one 36-year-old man, a 32-year-old woman and one 27-year-old woman. The 36-year-old man is in critical condition.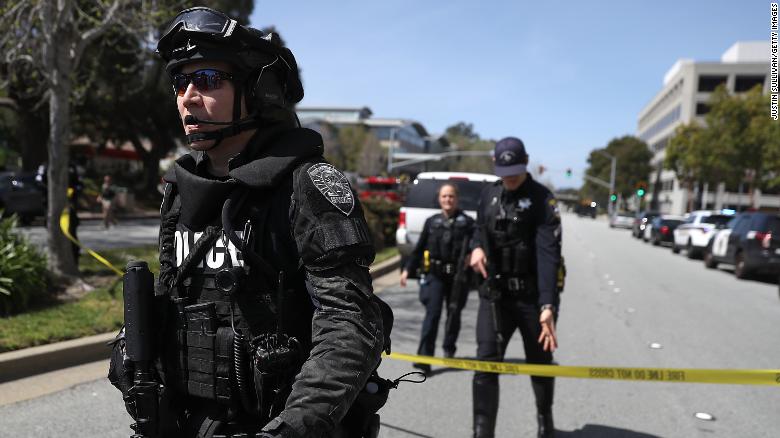 A product manager in the company Vadim Lavrusik tweeted about the incident that reads, "Active shooter at YouTube HQ. Heard shots and saw people running while at my desk. Now barricaded inside a room with coworkers."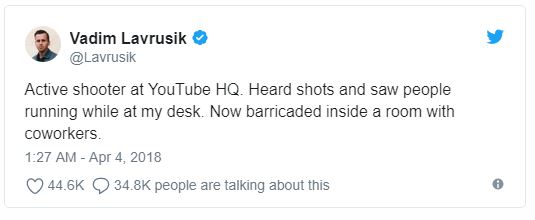 He further tweeted, "Safe. Got evacuated it. Outside now."
A witness was quoted saying to CNN that he heard three or four shots and some later on. He was in the drive-through line at Carl's Jr. Fast food restaurant. A woman ran to Carl's Jr. with a calf wound. He further said that people at the restaurant tried to stop the bleeding with napkins.
Police reached the scene quickly
Police were at the venue within two minutes after they received the 911 call.
President Donald Trump tweeted about the incident and said he was thinking about the victims. His tweet reads, "Was just briefed on the shooting at YouTube's HQ in San Bruno, California. Our thoughts and prayers are with everybody involved. Thank you to our phenomenal Law Enforcement Officers and First Responders that are currently on the scene,"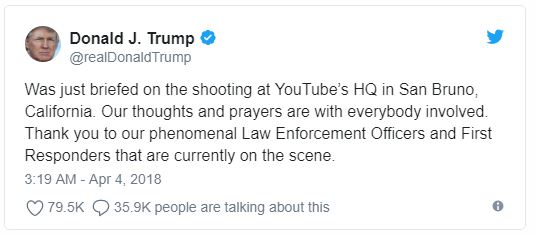 California Democrat Sen. Dianne Feinstein, who is advocating for tighter gun laws tweeted she was praying for the employees. She wrote, "My stomach sinks with yet another active shooter alert. I'm praying for the safety of everyone at YouTube headquarters."