The New Year always comes with a set of new challenges and promises. Expect something new from Tseries MixTape Punjabi this year and you shall get it! The 10th episode on 

Monday, 8th January 2018

 witnessed a high energy performance by renowned Punjabi Mundas Gippy Garewal and Hardy Sandhu.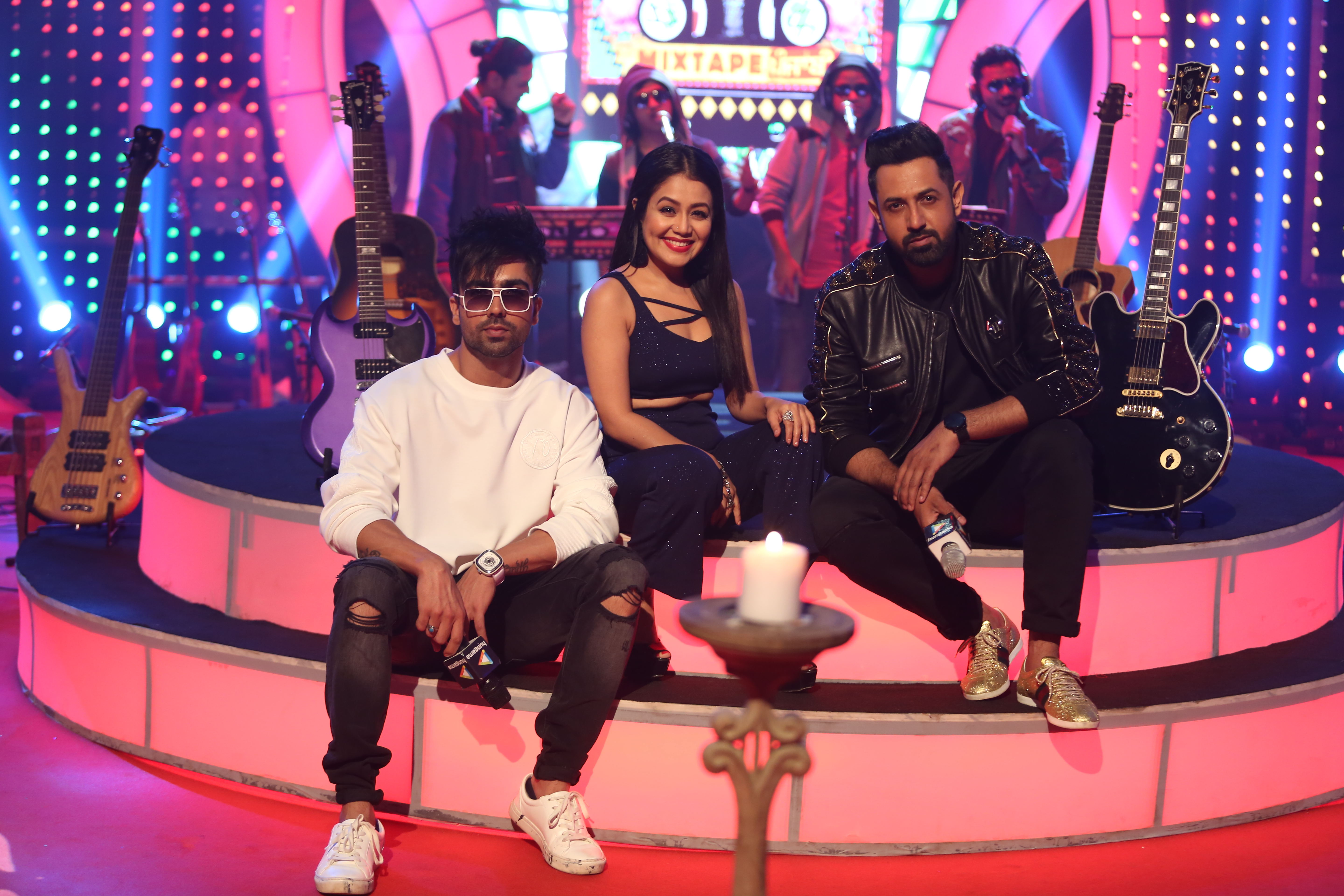 Keep up the energy, as they are soon joined in by Neha Kakkar who is seen doing a rap segment for the first time ever, only on this stage. The performance begins with Hardy Sandhu and Gippy Garewal ruling the stage with their respective
songs 'Horn Blow' and 'Car Nachdi' along with Neha Kakkar rising the temperature with her flawless rap on Bohemia's part from the song Car Nachdi. While the artists enjoyed recreating their songs they were 
further accompanied by instruments such as Ukeleles, nylon, steel, electric guitars, thad, Tumbi, dholaks, guitars and more. Having peppy, party and melodious songs to her credit, Neha Kakkar, shares her experience on rapping for the first time ever saying, "Initially I was hesitant about rapping but Bhushanji convinced me to do it.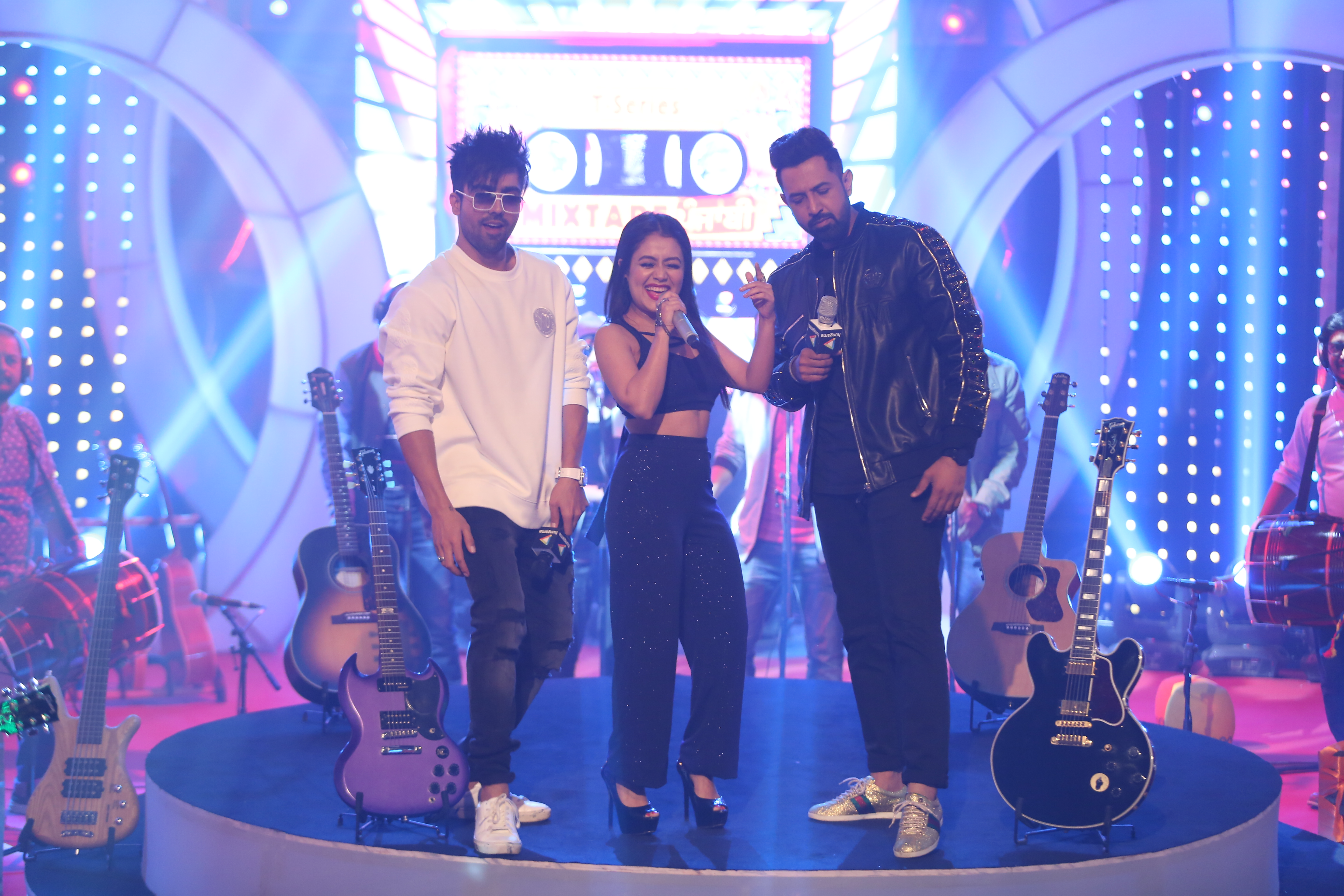 Having done playback singing and live performance for so many years, I am rapping for the first time for an episode of Tseries MixTape Punjabi. My performance is along with Punjabi singers Gippy Garewal and Hardy Sandhu on their respective songs Car Nachdi and Horn Blow as I rap Bohemia's part from Gippy Garewal's song Car Nachdi. While Gippy and Harry's swag was bang on while performing, I not only had to rap but groove along with them too, which was quite challenging. The rap was quite a tongue twister but they were extremely patient and helped me out with the same too. After a couple of takes, we 
perfected our moves to complement each other. Post the shoot, Abhijit Vaghani even complimented me suggesting that I should consider rapping at an international level, which was pretty humbling."
Singers Gippy Garewal and Hardy Sandhu comment, "Performing together on stage along with Neha Kakkar was a brilliant experience. Both these songs have been hits and it will be interesting to create a mashup of them. Our chemistry is amazing on stage and it reflects well in the video too. Neha has done full justice to Bohemia's rap too."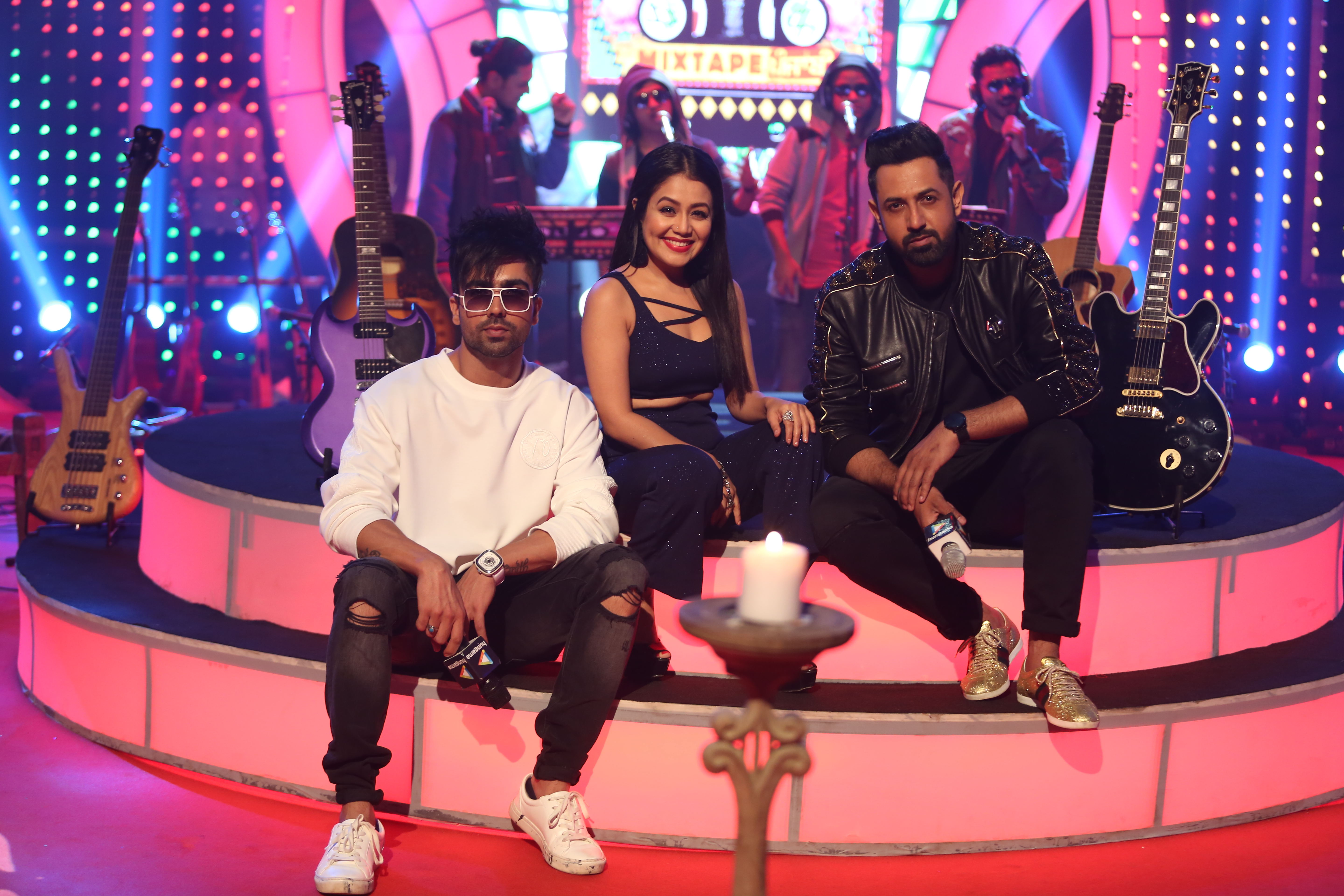 Music Director Abhijit Vaghani further adds, "Both the titles represent cars so we knew right away that they could be combined into a mashup and their tempos also matched. We kept the Punjabi elements with Tumbi, dhol, etc. Commenting on Neha's rap, Abhijit says, "Neha Kakkar can sing fast and the movements required for a rap are swift, which she has. I was extremely confident that Neha would be able to pull it off, as for a rap you need breathe control and sing a load of lyrics, which she managed very well. The lyrics belong to Gippy Garewal's song with whom she is performing and she truly did full justice to it. She grooved on
a stage along with her rap too.