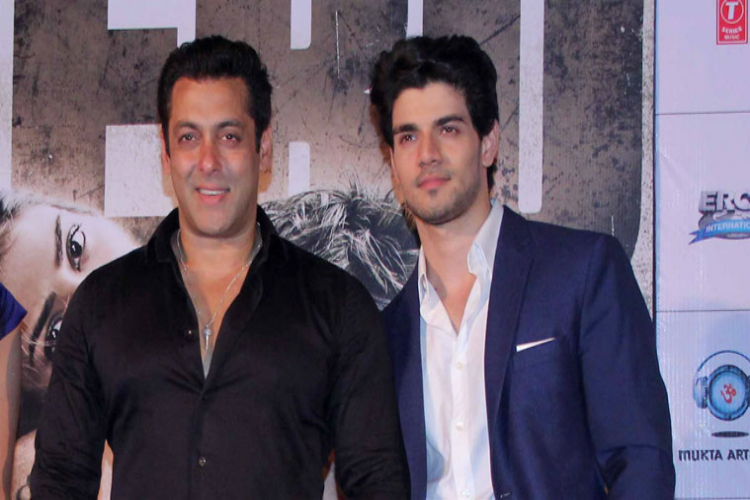 Bollywood superstar Salman Khan is best known to launch new faces in the industry. Be it outsiders or star kids, the 'Bajrangi Bhaijaan' actor promotes people to the extent they become stars in their own rights. As per the latest interview given to The Times of India, Salman has poured his heart out about launching his good friends kids, his vision of launching new talent and other things you would love to know about Bhaijaan of Bollywood. Read the interview given below.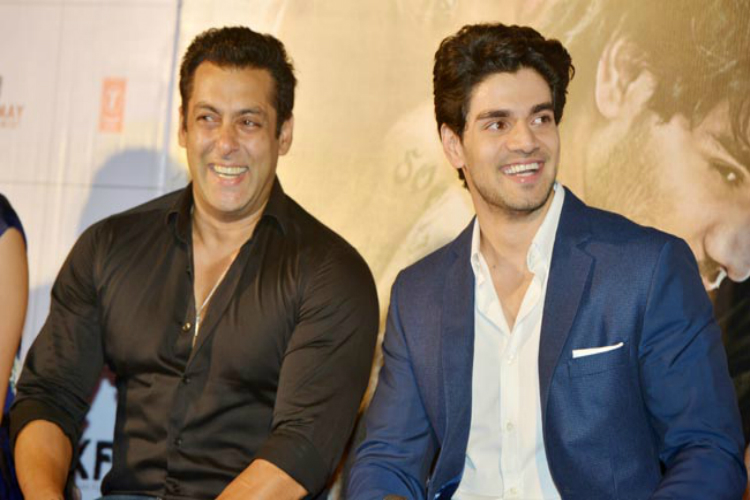 What made you put your monies behind launching Sooraj Pancholi and Athiya Shetty?
There are a lot of friends and colleagues who have grown up children and their kids are like our kids too, but when you are making a film, it can't be just like that. It has to be someone that can catch your eye, as only then will it catch the audience's eye too. And that depends on the amount of effort they put in and the amount of effort you put behind them and only if the effort is in the right direction then only we will get to know on Friday when the film releases. But what we get to know right now after seeing the promo and the way the film is already tracking is that they have been liked, which is the first step towards it becoming a hit or them becoming stars. The reaction to the promo and the songs that we are getting is incredible and that is half the battle won. It would be scary if they would not have been accepted and I am very thankful to everyone who has watched them. There have been a lot of newcomers who have not been accepted, but I am happy that Sooraj and Athiya have their own connect already with the audience.
Suniel Shetty told us you decided to launch his daughter Athiya even without seeing her, but what made you pick Sooraj?
I saw something in him which now the audience is also seeing. There is some charm, some mystery, some mystique to this guy. There is an intrigue to him. You want to know that yeh ladka kaun hai. You want to sit down and talk to him. I have noticed people want to approach them (Sooraj and Athiya) and say, 'Hi how are you?' I saw that happening at the time of Dabangg with Sonakshi Sinha. She was not even a star at that time. But while shooting, there were kids who already liked her and lapped on to her.
There is something about you where people working with you suddenly start feeling secure.
I was a struggling actor, just doing some modelling, wanting to become a director when Sooraj Barjatya signed me. He signed me when I had no work. And the fact that such a big production house signed me gave me so much confidence. I thought that they have signed me so I must have something in me, otherwise why would they? I have been there for such a long time that others get that confidence from me. During the making of the film Kick, I could see the growth in Jacqueline Fernandez. She had been working for so many years, but after the film came out, you could see a different energy in her altogether. You know when you get a film like Kickwith a big production house, that you have bagged a good film and that your future is sorted. What happens as a result is that fear goes away from inside. You become peaceful and that's what happened to Jacqueline. Sooraj and Athiya are financially secure anyways. But for them, what is going to happen to their own career? Will they get work? Will they get appreciated? Will they be able to stand on their own feet? That is a bigger frustration for them, more than anything else and is the worst fear ever.
Is it true that as a kid, Sooraj sat on your shoulders to see the Michael Jackson show in India?
Yes. I remember there was Aditya (Pancholi), Zarina bhabhi (Zarina Wahab), Puneet Issar, Sohail was there who ensured that he went at 4 pm only and dug his foot in the stands and stood there only. Then there was Sanju and Rhea and there was Arpita and Sooraj who took turns to sit on my shoulders to watch the show.
You have invested your own money behind Sooraj and Athiya. For you, it is important to be associated with people you like. How did you assess that about them?
I know their family, I know the kids. Me and Sohail were the only ones from the film industry at Suniel's (Suniel Shetty) wedding in town. I have known their parents for the longest time, I know how Suniel is, how he is with his kids and I know how well brought up they are.
What do you like about Sooraj?
He is very straight. He will not mince words, he will not lie and he is gentle. He will not get offensive, is polite and very respectful.
How long will you mentor him?
He is there now. He is launched. Whenever he needs me, I am there. I will always be there for him.
You have an eye for talent. Do you see Sooraj becoming a big star?
If I didn't see him becoming a big star, why would I launch him? But it depends on the audience. There are people who get launched by big producers, star fathers and big directors, but very few have made it. It depends on if you work hard enough, what kind of movies you sign and not get corrupted. We have no control on that post the release of the film and that will depend on him and how long he wants to take his career. Possibly the one thing that separates a star from a superstar is sincerity, working in the direction, not just maintaining your level, but taking yourself to the next level and that uphill climb is more and more difficult as you grow older. We are still trying to catch up with our seniors.
Bajrangi Bhaijaan has surpassed the `300 crore mark. How do you feel?
More than the collections, I am happy about the footfalls being that large. Everyone has unanimously come out saying it's an incredible film and so what makes me extremely happy is that our thinking on the film was bang on. India-Pakistan, Hindu-Muslim was just the backdrop, what is truly important is that our thinking matched with the thinking of our audience, proving that there is nothing better than humanity.