News & Gossip
When Barkha Dutt was asked "Kaunsi Chakki Ka Atta Khati Hain?" by actor Kartik Aaryan!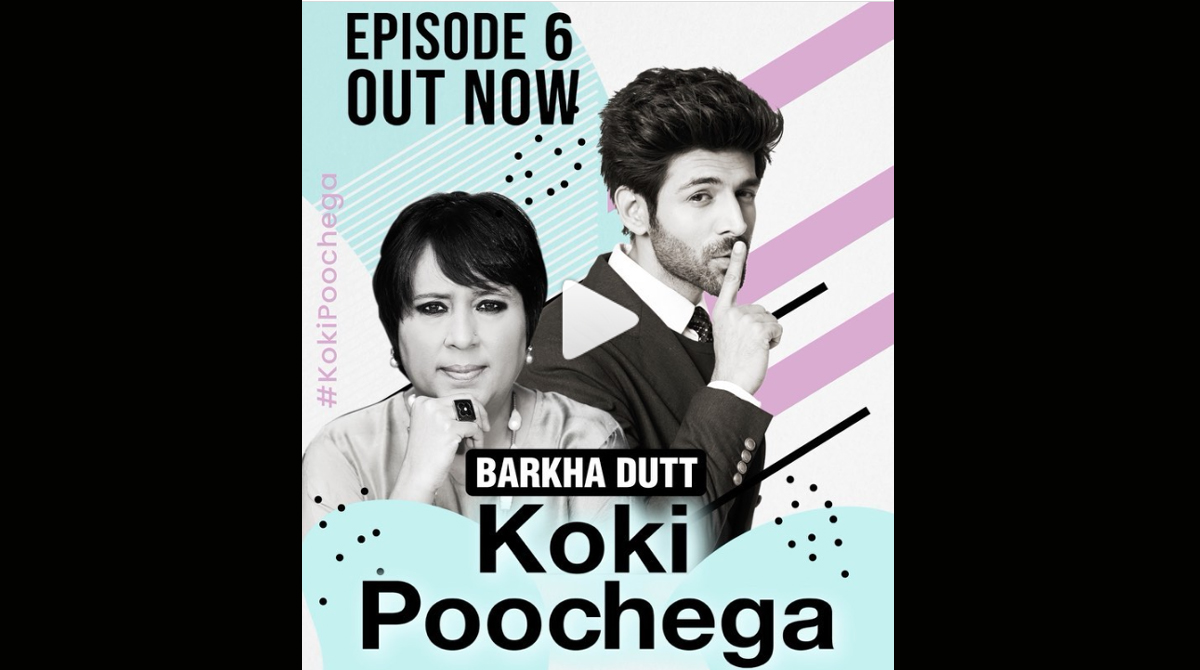 The chocolaty yet shy actor of Bollywood, Kartik Aaryan, is giving a hard time to other celebrities on his YouTube show 'Koki Poochega' by posing daring questions.
Recently, Kartik hosted the frontline journalist Barkha Dutt on the latest first in a brand new episode of his show. On the sets of his show Kartik asked Barkha some witty questions that left his audiences in splits.
From if he deserves a Padmashri Award for his acting to suitable actress for her biopic in the industry, the actor kept Barkha on edge. However, initially Barkha was reluctant to answer but she takes Alia Bhatt's name. Kartik also dashed the actress with his epic question asking "Kaunsi chakki ka atta khati hain?" to which the journalist replied "77 days on the field."
Actually Bharkha has been doing ground-reporting on Corona pandemic in the country for almost 80 days. Barkha covered issues of the migrant workers, the health workers who are facing stigma and even the lack of volunteers at places where Corona patients are being treated.
The actor also took to his Instagram sharing a teaser of his show and with a caption, "Yeh hui na baat !! Frontliner @barkha.dutt who has been reporting on ground for over 80 Days now."
https://www.instagram.com/p/CBN69HoJns2/
Kartik's 'Koki Poochega' has been striving to bring positivity and shed some light on fact vs fiction around COVID-19.
The show is really fun to watch and Kartik really amazes us with every episode of his show. If you want to watch the actor in action, don't waste your time and check out this trending episode now.