Reviews
All Is Well Movie Review: This flick is 'Not So Well'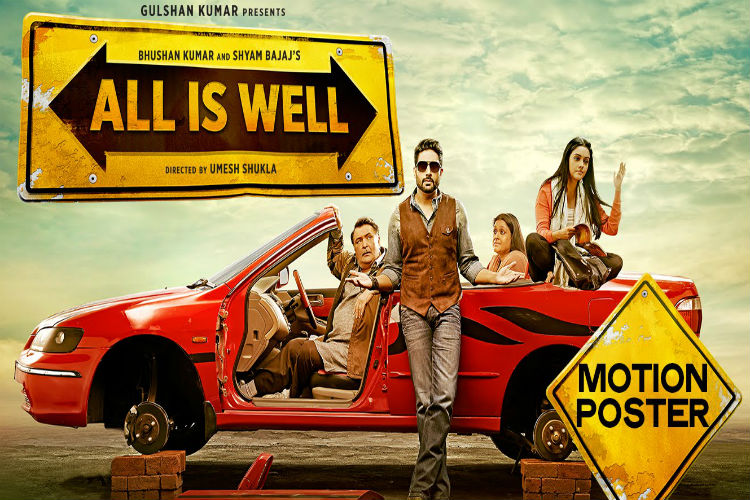 All Is Well Movie Review
Cast: Rishi Kapoor, Abhishek Bachchan, Supriya Pathak, Asin and Mohammed Zeeshan Ayyub
Direction: Umesh Shukla
Genre: Comedy
Rating: 1.5 Stars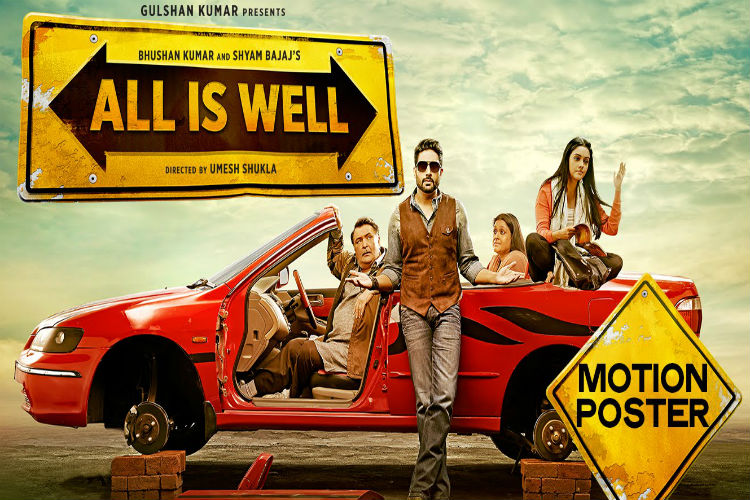 Director Umesh Shukla had a powerful script in 'All Is Well' but his direction this time is not good enough to impress cinema-goers. The director is best known for his super hit movie 'Oh My God' starring Akshay Kumar and Paresh Rawal in lead roles.
This time, first wrong decision was casting Abhishek Bachchan as a lead actor. Mr. Shukla, when was the last time you saw Jr. Bachchan playing lead and which was hit last solo hit, you remember? It seems the actors of 'All Is Well' were well aware of the movie's fate and that's why the star cast have acted as if they're new comers trying their hand at acting.
The best thing about 'All Is Well' is when you see The End at the screen.
Please read what other critics have to say about this Abhishek Bachchan starrer.
Just Bollywood in its review said that "All Is Well" is an average film filled with weird fun elements.
"The film lags behind in many ways, right from having a powerful and content rich script, to performance and other things," the review read.
"So, not much to say but to call it an average film and if you go rude, you can even call it as a nonsensical film unlike how Abhishek's arrogant mother calls films of other filmmakers."
Gulf News critic Manjari Saxena in her review said that the only good part about the movie is that it ends in two hours. The road trip gives headache to viewers, explains Manjari.
" It is sad to see such talent as Rishi Kapoor and Supriya Pathak Kapur — and even Abhishek Bachchan — go to waste."
" The only good thing about the film is it ends in two hours (phew!). All is not well with All Is Well. Watch it at your own risk. Better still, wait for one of the bigger channels to announce the world TV premier," she added.
Emirates 24/7 critic Bindu Rai said that the film has recycled lines and offers nothing new.
"The talented Pathak is wasted in 'All is Well', while Asin is just another pretty face to fill in the heroine's shoes. Take our advice and the money spent on this weekend's movie outing is perhaps best spent on charity instead. Believe us, you will be doing yourself a favour," Bindu said.