Specials
Watch: Miss World 2017 Manushi Chhillar Arrives In Mumbai, What Happens At The Airport Is SHOCKING!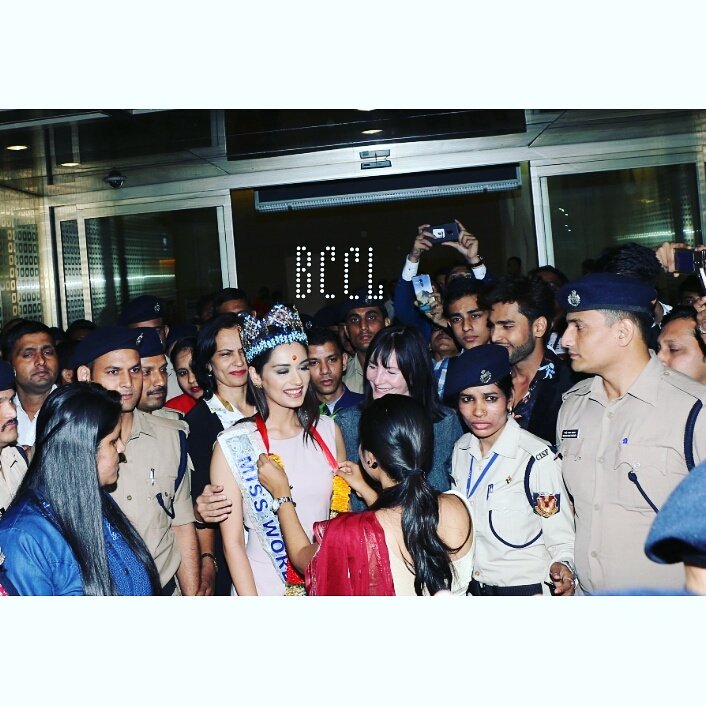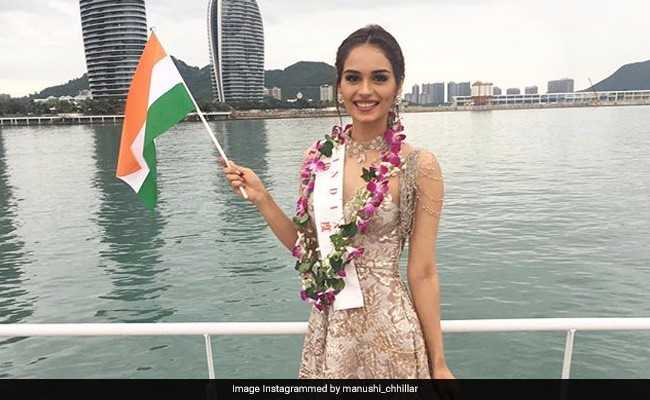 Priyanka Chopra was the last Indian before Manushi who won the 'Miss World' title in the year 2000.  After a long wait of 17 years, Manushi Chhillar bought the 'Miss world' title back to home. She made India really very proud. Each and every Indian were all set to give a warm welcome to Miss World 2017 Manushi Chhillar. She arrived Mumbai in the wee hours of Sunday. Numerous fans were waiting for her outside the airport holding Indian flags and posters of Manushi and chanting 'India…India…'.
It is been reported that around thousands of people gathered on airport just for one glimpse of Miss World 2017 Manushi Chhillar. Manushi Chhillar also expressed her happiness of coming back to home and also thanked every Indian for such lovely and warm welcome.
Feels great to be back home 🙂 Thank you #India for such a grand welcome. https://t.co/Y8gu3MwJcg

— Manushi Chhillar (@ManushiChhillar) November 26, 2017
On her arrival in Mumbai, @MissWorldLtd 2017 @ManushiChhillar received a grand welcome at Mumbai airport where thousands of supporters came to get a glimpse of their queen! #IndiaWelcomesMissWorld pic.twitter.com/waqRBLPodn

— Miss India (@feminamissindia) November 26, 2017
Just to have one glimpse of her, people who were gathered at airport and tried to block her way. Also she was wearing her bejeweled crown and spotted waving to her fans and showed thanking gesture. Fans continued to follow her till her car. Crowd around her troubled while making way towards her car. Her security guards were captured in camera pushing fans and media person so that Manushi can walk safely to her car. In all this chaos happening around didn't affected Manuhsi. She maintained her calm and remained quite with a bright smile on the face.
[Also see:Â Shashi Tharoor Got Trolled Badly For Disrespecting Miss World 2017 Manushi Chhillar]
Watch the videos of the chaos here:
https://www.instagram.com/p/Bb8mwcWHxNX/
https://www.instagram.com/p/Bb8lrb_nYEr/
We wish all the best to Miss World 2017 Manushi Chhillar for rest of her journey. Stay tuned with us for more latest news and updates.