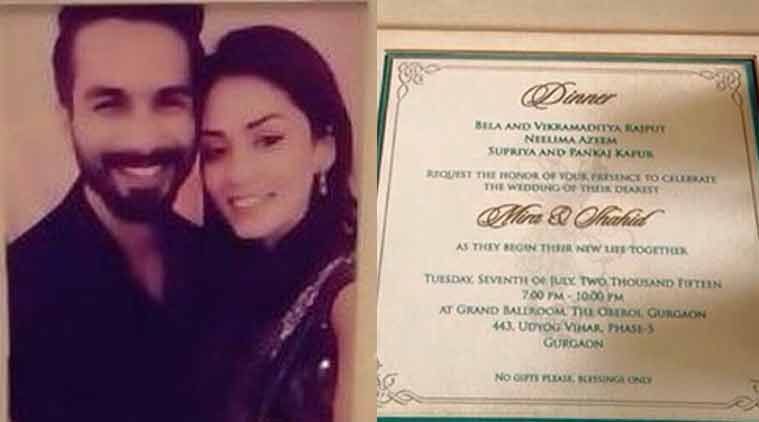 The latest buzz of the B town is Shahid and Mira's wedding, Scheduled on 07 July. Everybody is eager to know the big and the small details of this Star studded wedding. The date, venue and other details were kept under wraps for long, as they want this wedding to be a private affair. But the details are now out in open.
Rumors are that the invites are ready to be sent and all Shahid's exes are missing from the invite list.
But here we get to you, the leaked photograph of Shahid-Mira's wedding invite. The wedding will be hosted at the Oberoi, Gurgaon on 07 July.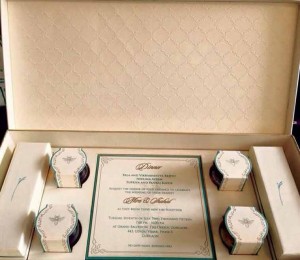 Shahid Kapoor and Mira Rajput will be hosting a grand reception on July 12 in Mumbai.
You can cherish the feeling of having this invite with you, till we get to you the rest of the information about this so much discussed and forever waited for, private big fat wedding.