News & Gossip
Virat Kohli Scores His 40th ODI Century In 2nd ODI Against Australia, Twitter Can't Stop Praising Him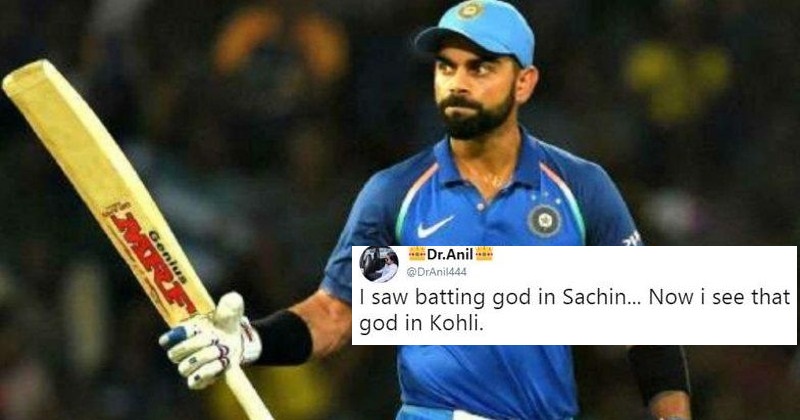 After winning the first ODI, India is playing second ODI against Australia in Nagpur. Aussies won the toss and asked India to bat first. However, India has a terrible start with opener Rohit Sharma falling without scoring a run. Skipper Virat Kohli made it to the crease and did a short partnership with Shikhar Dhawan, who got out after scoring just 18 runs off 32 balls.
However, run machine Kohli held his ground and scored a magnificent 116 of 120 balls helping India to score a good total of 250. Indian skipper took 107 balls to score his 40th hundred in International One Day cricket. The pitch was tough but Kohli made run-scoring quite easy.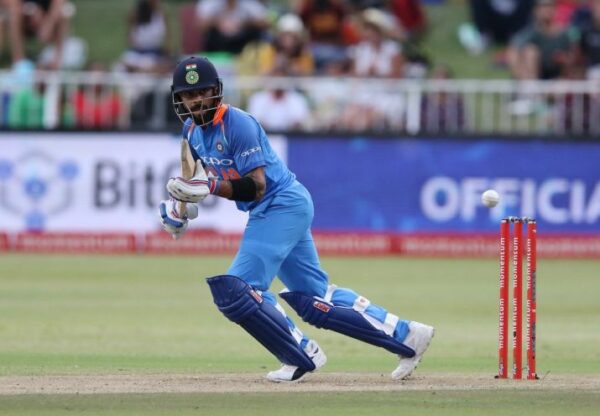 Kohli smashed 10 boundaries in his innings where he scored 116. This century from skipper is his 7th ODI ton against Australia. Virat's mesmerizing hundred has bowled over netizens. They can't get enough of him. Seeing Virat batting is as smooth as it can get.
BCCI took to micro-blogging platform to applaud King Kohli for his yet another milestone. The tweet reads,
"💯
Stand up and applaud. The Run Machine brings up his 40th ODI Century 👏👏"
https://twitter.com/BCCI/status/1102886145547878400
Netizens are all praise for Virat Kohli for his scintillating performance in the ongoing match against Australia. Look at some of the tweets down below.
1
https://twitter.com/BCCI/status/1102887322452815872
2
https://twitter.com/ViratKohli__/status/1102886382475726848
3
https://twitter.com/amitdave7799/status/1102886373848113152
4
https://twitter.com/imRockylahariya/status/1102887254328893441
5
https://twitter.com/ImSuneoSir/status/1102887756362076161
6
https://twitter.com/imfansalmanic/status/1102887129355636737
7
https://twitter.com/manishjaiswal9_/status/1102886524981370880
8
https://twitter.com/MOHANREIGNS28/status/1102903417498828801
9
https://twitter.com/deepuva24/status/1102888098394849280
10
https://twitter.com/dhiranidharmik/status/1102887024602816513
Are you amazed by Virat's batting? Do share your thoughts in the comment section down below.