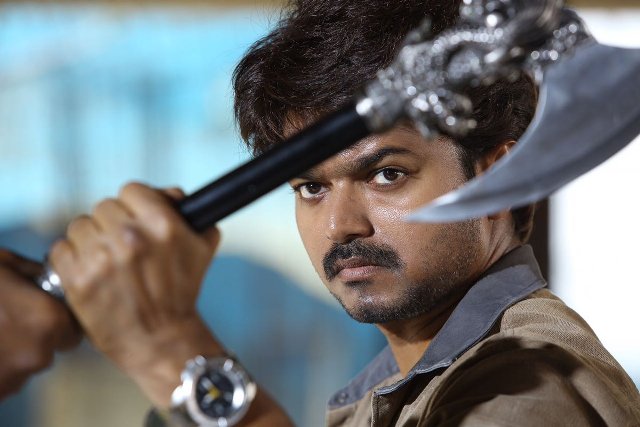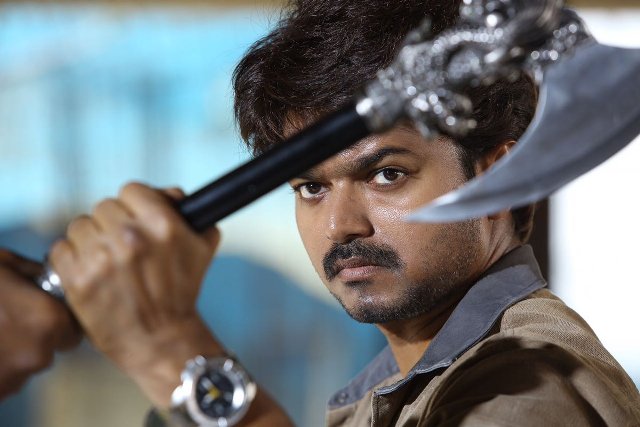 Southern megastar Vijay was on a hiatus since sometime. But now the actor is ready with his new release in the New Year. The new movie is titled Bairavaa and it is directed by veteran director Bharathan. The trailers of the film are out and it surely looks eye catching. It has already got more than a lakh views on the internet. Since it is a Vijay film there is plenty of action in the movie which the actor is well known for. The pretty actress Keerthi Suresh is playing the leading lady. So we hope there will be action as well as love and loads of drama in this flick.
Bairavaa will be releasing around Pongal this month. The festive season is apt for this mega release. The trailers are showing awesome technical effects in action and cinematography. There also seems to be some great chemistry between the heroine and hero. Keerthi has a traditional saree looks while Vijay is the Rowdy cum romantic hero. So Bairavaa seems to be bringing in a fresh beginning in the entertainment year.
Actress Keerthi is slowly catching with the audience with as many as five films lining up for release in 2017. She is the new glam doll of Tamil Cinema now. Being the daughter of actress Menaka, Keerthy is stunning in her looks and has a smart screen presence. Her pairing with Vijay is bound to be very interesting. Keerthi is usually seen in modern roles but in this one she is seen wearing saree and looks mesmerizing.
Produced by Vijay's own production house, Bairava has a well equipped technical team that created much improved sound and visual effects. Vijay is also working on the sequel of the 2016 hit film Theri2 . Bairavaa will hit the theatres soon.