News & Gossip
Vidyut Jamwal Is Among World ' s Top 10 Martial Artists Of the World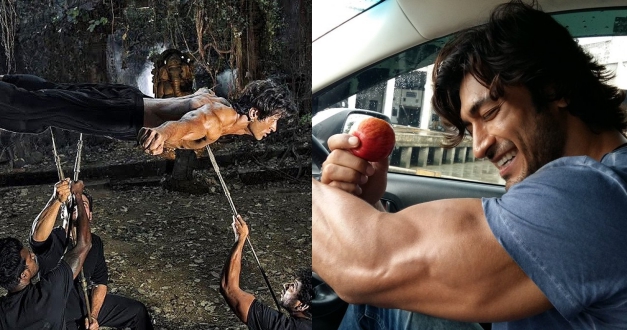 Vidyut Jamwal is popularly known as "The New Age Action Hero of Bollywood". He has also worked in Kollywood and Tollywood films. He moved to Mumbai in 2008 to pursue a career in films and after pursuing a brief stint in modeling, he landed his debut role in Shakti, a Telugu film. He later landed his first role in a Bollywood movie in Nishikant Kamat's Force.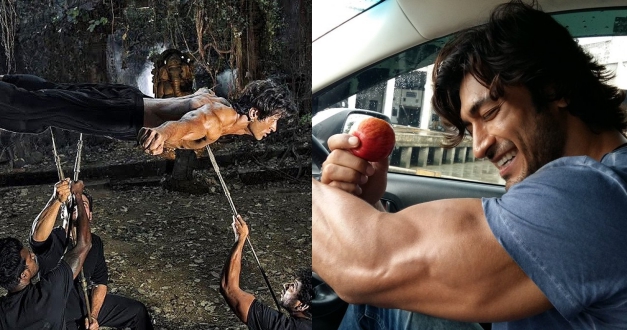 Actor Vidyut Jammwal is bringing global recognition to Indian martial art from kalaripayattu, and says it is an honour to give back to the community. Looper, a US pop culture website, recently released a list of top martial artists across the globe, and Jammwal got sixth position in the list.
One doesn't find balance,we have to learn how to create it ,by knowing what to keep and what to let go #kalaripayattu # balancing fearlessly pic.twitter.com/72oZyC5uBh

— Vidyut Jammwal (@VidyutJammwal) July 30, 2018
Jammwal is the only Indian to have made it to this prestigious list. Tweeting about the same, he wrote, "One doesn't find balance, we have to learn how to create it, by knowing what to keep and what to let go #kalaripayattu #balancing fearlessly."
"Honours like this help me give back to the community of Kalaripayattu to which I owe my life and all this success," Jammwal said in a statement.
Alongwith Jammwal, Elrram Choi, Scott Edkins, Marco Jarr, Latif Kroder, Wu Jing and Johnny Nguyen are also on the list.
Trained Since Childhood
He was born into an Army family, hence he travelled and lived all over India due to his father's regular transfers. He started his martial arts (Kalaripayattu) training at the age of 3 when he used to live at an ashram in Palakkad, Kerala. He has participated in different martial arts competitions across 30 countries. His mother used to train this training center. In more than 25 countries, Vidyut has done live action shows.
KALARIPAYATTU SAYS : PUNCHING AND KICKS DONT MAKE A GREAT MARTIAL ARTIST, LEARNING PATIENCE AND UPSETTING THE BALANCE OF ONES OPPONENT COMPLETES HIM BEING ONE.. #guru&I #kalaripayattu pic.twitter.com/NMqMyRCU4z

— Vidyut Jammwal (@VidyutJammwal) July 24, 2018
He came to Mumbai to showcase martial arts at a greater platform, but luckily he came to know about the auditions going on for Nishikant Kamath 's Force (2011), a remake of Tamil Film Kaakha Kaakha (2003), where he went and got selected.
He made his acting debut with Telegu film 'Shakti' in 2011. The Bollywood movies he has in are Force, Stanley ka Dabba, Commandos, Bullet Raja, Commando 2 and Badshaho.
Vidyut has finished shooting for his next film 'Junglee'. As per the latest updates about this action-adventure of Vidyut, the film is a story about a man and an elephant. This action flick is helmed by Chuck Russell, who has directed some of the memorable Hollywood films such as 'The Mask' and 'The Scorpion King' among others.
"It is great to see Vidyut being noted as the rising star in action films across the world," Russell said. "He has a rare combination of cinematic charm and killer moves that will make him unstoppable after this film. What really distinguishes Vidyut is his deep knowledge of the martial art Kalaripayattu and his understanding of its philosophy to not only protect and fight, but also use it to heal," the director added. "I had the pleasure of creating his role in Junglee to play his style of action supporting a positive message. I can't wait for audiences to see it on the big screen."
Jammwal responded saying: "Chuck's kind words are icing on the cake. Working with him on Junglee was like a dream come true. He pushed me to extract one of my best performances so far.